Oscillators

Thin & small suited to high-density mounting
A crystal oscillator is a crystal device that is able to output a specified frequency because a crystal oscillator and a crystal oscillation circuit (IC) are incorporated into a single package.
---
SPXO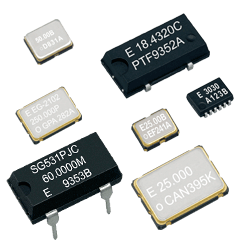 Compact & Easy-to-use
Epson offers SPXOs (Simple Package Crystal Oscillator) in various package sizes and types, frequency ranges, output types, tolerances and voltages from 1.2V to 5.5V. The SPXOs deliver excellent frequency stability without the necessity of temperature comp
---
Programmable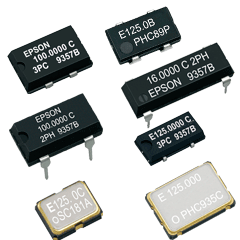 Ultra short lead time
Programmable oscillators can be programmed locally and thus can be sampled within days and factory programmed with less than two weeks lead-time. Epsons programmable oszillators are all pin compatible to the fixed-frequency oscillators for easy upgrade an
---
Spread Spectrum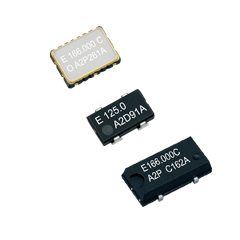 Lower the EMI of your clock
The SG-9001 has a built-in SS function that reduces EMI (Electromagnetic Interferences), a programmable output frequency and spread percentage, selectable center spread and down spread and a very short delivery time enabled by programmability.
---
Low-Jitter (SAW)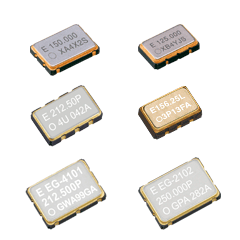 Low jitter - low phase noise
Low Jitter SAW (Surface Acoustic Wave Oscillator) oscillators are ideal for applications requiring very low jitter and low phase noise like i.e. wired networks and base stations.
---
VCXO / VCSO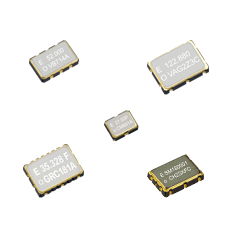 High precision - high performance
Epson offers VCXOs (voltage controlled crystal oscillator) and VCSOs (voltage controlled SAW oscillator) in various package sizes and types, frequency ranges from 1 MHz to 800 MHz, output types, multiple tolerance options, pulling ranges and voltages from
---
TCXO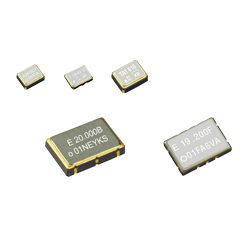 Ultra miniature size - high stability
Epson offers two types of TCXO specifications, one dedicated for high stability applications like mobile communication, and a 2nd one for even tighter spec. required i.e. in navigation systems.
---