OriginIoT Miniature Cellular IoT Systems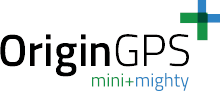 Create IoT solutions without any additional embedded software or RF engineering.
Connect to multiple sensors with our stackable add-ons, or even use your own.

> 2G GSM -
> 3G GSM -
> LTE-M -
> LTE CAT1 -
> LTE CAT1 NB1 -
cellular IoT systems
Superb GPS / GNSS
RF MATCHED OUT-OF-THE-BOX
Reduced risk of losing GNSS signal during prototyping.
Multiple constellation support.
Cutting Edge Communication
COMPATIBLE WITH LTE RELEASE 13
Select from 2G / 3G GSM, LTE Cat-M1, LTE NB technologies, ideal for IoT applications.
No Embedded Coding Required
ORIGINSMARTTM
EMBEDDED SOFTWARE
Closed generic firmware allows you to develop your application from the convenience of the cloud.
Connect. Configure. GO!
MULTIPLE SENSOR INTERFACES
Interfaces such as:
I2C, UART, SPI, GPIO, USB
enable you to add over 100 different sensors or peripheral devices.
World's Smallest Footprint
18.8×27.6 MM DIMENSIONS
Ideal for a range of compact IoT applications.
Low Power Consumption
x6 IN LTE MODELS!
Power saving and fast wakeup mechanisms with suspend and resume in ~1 sec.
---
Suggested Applications
Wearables
Drones
Asset Tracking
Smart Cities
Fleet Management
Precision Agriculture
Healthcare
Law Enforcement
Consumer IoT
---