E Ink Spectra is the first three pigment electronic ink offered in mass production and is available for retail and electronic shelf tag labels. EPDs using Spectra offer the same high-contrast, sunlight readable, low-power performance attributes of our other displa

y types - now with a pop of color. The first generation of Spectra features black, white and red or yellow pigments, and we expect to release additional colors in the future.
E Ink Spectra has been optimized for the electronic shelf label and point-of-purchase signage markets.
---
E Ink Prism™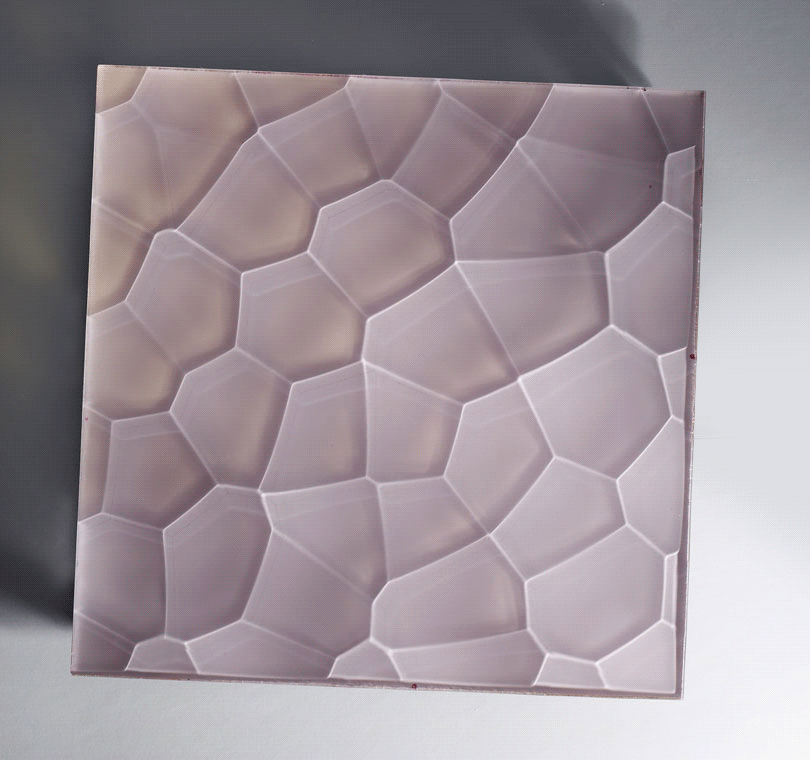 E Ink Prism™ will transform the way spaces and surroundings are experienced. Manufacturers and designers will now have the ability to integrate innovative films with architectural products to dynamically change colors, patterns, and habitats. E Ink Prism utilizes E Ink's bistable ink technology in a film that can transform architectural materials into dynamic, one of a kind experiences and designs. It is visually similar to paint because it uses the same pigments found in the printing industry. But unlike traditional paint E Ink Prism can change the color of a wall, ceiling panel, or entire room instantly, at the flip of a switch.
It doesn't stop at color. Programmable patterns and shapes can be integrated to create designs or function. Doors can indicate if a conference room is occupied, wall designs can respond to noise, temperature, or motion in the room. Whatever the idea, the opportunities are endless and only limited by a designer's imagination.
Applications
Architectural material, interior design, furniture, art installation, retail point of promotion (POP), way-finding, notice indicator, fashion industry.
E Ink Triton™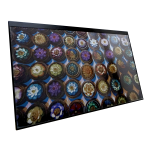 Color ePaper displays enabled by E Ink Triton deliver high-contrast, sunlight readable, low-power performance that further closes the digital divide between paper and electronic displays.
Current E Ink Triton displays offer 16 levels of grayscale and are capable of displaying 4096 colors. Color displays made with E Ink Triton enable ultra low power and high mobility devices with a paper-like experience, ideal for image-rich information applications such as charts, graphs, maps, photos, comics and advertising. And just like E Ink's monochrome ePaper products, Triton's crisp text and detailed color graphics are fully viewable in direct sunlight.
An E Ink Triton Module is comprised of a TFT backplane, Ink layer, Color Filter layer and Protective Sheet. E Ink offers a Triton color module with 800x600 color pixel resolution, 16 levels of grayscale and 4096 colors.
Learn more about our Films.
See our standard E Ink Triton modules.
Applications
E Ink Triton Displays are ideal for a variety of dynamic content applications such as indoor Signage.
---
Advanced Color ePaper (ACeP™)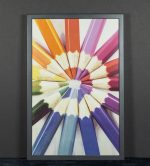 Advanced Color ePaper (ACeP™) is a high quality, full color reflective display. In the ACeP™ system, the ink can produce full color at every pixel, without the use of a color filter array (CFA).
ACeP™ achieves a full color gamut, including all eight primary colors, using only colored pigments. The display utilizes a single layer of electrophoretic fluid which is controlled using voltages compatible with commercial TFT backplanes. The fluid can be incorporated into either microcapsule or Microcup® structures. The richness of the colors is achieved by having all the colored pigments in every picture element (pixel) rather than the side-by-side pixel colors achieved with a CFA. This eliminates the light attenuation, which can be quite significant. ACeP™ maintains the ultra-low-power and paper-like readability under all lighting conditions of regular E Ink ePaper.
Not yet commercially available, the initial target application for ACeP™ will be for digital signage applications.