ASIC Design & Production Services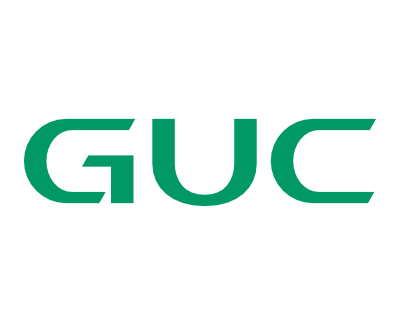 GLOBAL UNICHIP CORP. (GUC) is a market leader in advanced ASIC design & production services.
Taiwan Semiconductor Manufacturing Co. (TSMC) is GUC's largest shareholder, owning 35% of the company shares. Thanks to this close relationship with TSMC, GUC can overcome various challenges from development to manufacturing of ASICs. GUC has access to the world's leading semiconductor processes, complex packaging technologies, and guaranteed capacity.
GUC offers
ASIC Design Services from several project phases (spec-in, netlist-in) to the final product
IPs for HBM2/3 PHY & Controller, GLink-2.5D/3D, and SerDes high-speed interfaces
Production Services like advanced packaging (e.g. CoWoS @ TSMC), Simulation, Yield improvement
Turn-Key Supply Chain management with strong alliance of TSMC, Amkor, Ardentec, the ASE Group, KYTEC, and other partners
GUC offers 7nm, 5nm, and even 3nm production and has experience from over 250 tape-outs. TSMC also provides automotive qualified processes to their capabilities which extends the possible applications to highly intensive environments like autonomous driving. Of course, larger structure widths are also supported for ASIC implementation to meet current requirements in industrial, telecommunications/network, and consumer applications.