TFT-LCD Modules

Hantronix offers a wide Range of TFT-Displays in sizes from 3.5" to 10.4".
All modules are available with a white LED Backlight.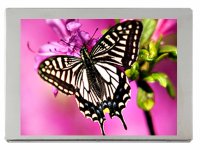 ---
New
As well as existing TFT Displays, Hantronix is also now offering super-bright TFT Displays with LED Backlight. New in this area is the HDA430-3GH-1, and the 7.0" HDA700L-GHL each with 1000cd/m², as well as the 8.0" HDA800S-GHL with 1300 cd/m².