Aeonsemi – Reliable Arcadium™ oscillators offer enormous advantages in terms of robustness
Ineltek, as official distributor for Europe, offers you the reliable Arcadium™ oscillators from Aeonsemi.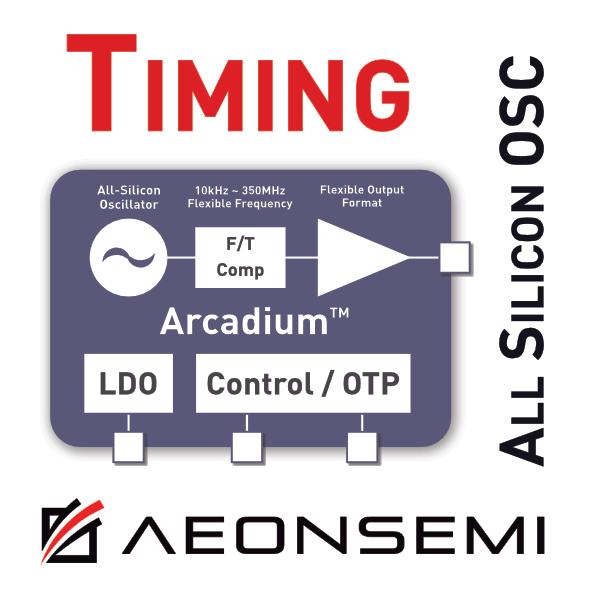 Following the mission statement "Move Data Faster and Cooler", Aeonsemi has focused on the development of CMOS based oscillators and mixed-signal and DSP based ICs.
Based in Santa Clara (California, USA) and Nanjing (China), Aeonsemi offers highly innovative timing products with the Arcadium™ oscillator family introduced in 2020. These oscillators are based on CMOS technology completely without any mechanical moving parts to offer significant advantages over crystal-based oscillators in terms of robustness (100G shock tolerant – MIL-STD-883 test).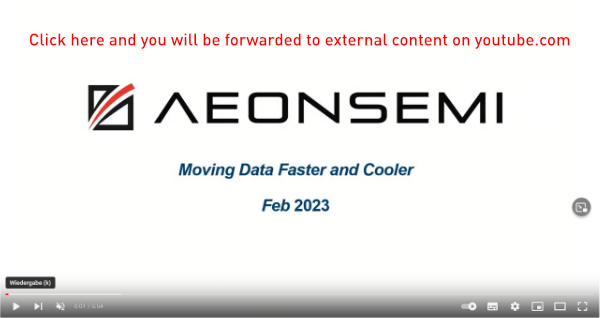 Arcadium™ Oscillators
Besides these advantages, the Arcadium™ oscillators provide following additional features
---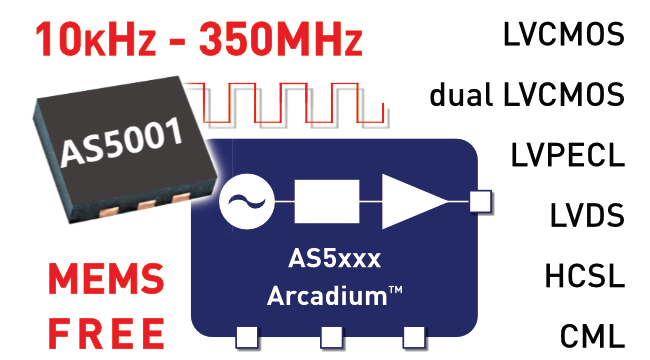 Operating temperature range from -40°C to +105°C
RMS jitter of only 350fs (12kHz to 20MHz)
Temperature stability +/-12ppm(0°C~70°C) / +/-35ppm (-40°C~+85°C)
Wide operating voltage range: 1.71V to 3.47V

LVCMOS, Dual LVCMOS, LVPECL, LVDS, HCSL or CML output

Standard package sizes: 5.0mm x 3.2mm (5032) or 3.2mm x 2.5mm (3225)
Programmable frequencies from 10kHz to 350MHz enable many use cases in industrial, telecom or in-vehicle applications. Servers, network switches, test & measurement equipment or FPGA/ASIC designs benefit significantly from these features.
---
In addition, Aeonsemi develops a range of high performance ICs for networking systems.
---
Contact us now and test the Arcadium™ oscillators in your design – samples available in short term!