Sensors, Sensor-Frontends & -Elements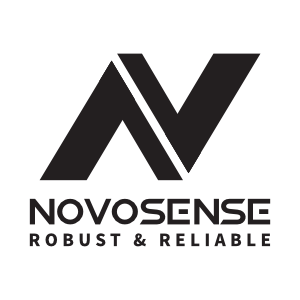 Sensors, Sensor-Frontends & -Elements: Novosense was founded in 2013 and focuses its product development on Isolators, Interfaces, Drivers, Sensors, and Power Supply, with more than 1400 IC products for sale. The accumulative shipment has reached more than 4 billion pcs, widely used in automotive, industrial control, information & communication as well as consumer electronics etc.
With the mission of "Sense and Drive the Future, Build a Green, Smart and Connected World with Semiconductors", Novosense has built partnership with thousands of customers worldwide.
The "sensor" portfolio of Novosense offer
Sensors with analog or digital interface


Pressure Sensors
Temperature Sensors
Rotary Hall Sensors

Sensor-Elements

MEMS Pressure
Ceramic Pressure

Sensor-Frontends

ASSP für pressure or temperature with integrated 4~20mA output
Pressure
PIR
Thermopile
Magnetic Sensor
MEMS Microphone
The company's core values "Robust, Reliable, Keep Learning, Long-Term Commitment" build the basis for their steady success on the Asian market.
Automotive is one of key sectors for NOVOSENSE. The company launched its first automotive IC in 2016, and achieved mass production in Tier 1s and OEMs. In 2021, NOVOSENSE was granted ISO26262 ASIL-D Functional Safety Certificate by TÜV Rheinland.
Get in contact with your local Ineltek team or send us your request here. We be pleased to give you an full overview about Novosense's sensors, sensor-frontends & -elements!