Micro Crystal – Advantages of RTC Modules for nearly all applications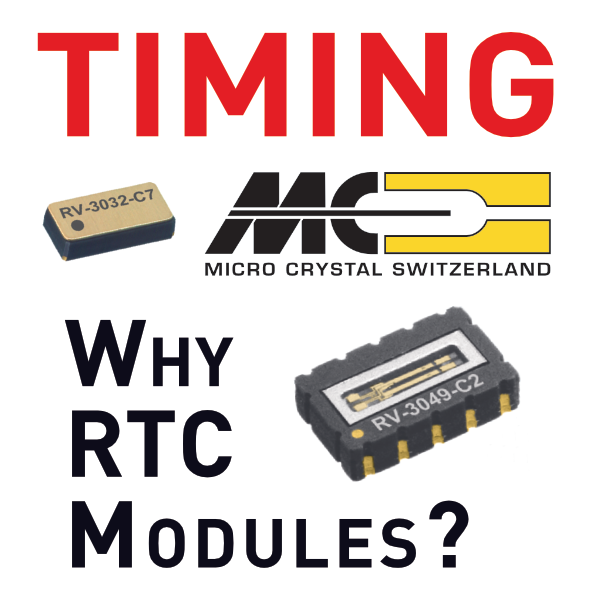 Micro Crystal has always been involved in watch making as part of the Swatch Group.
In the previous couple of years, this experience has been used in the design of new integrated RTC modules to provide the developer with the key advantages in system design in terms of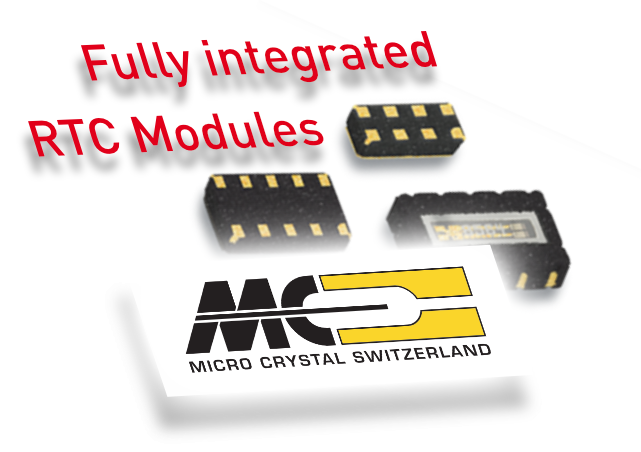 ---
time accuracy (also versus temperature)
power consumption optimization
reliability and long-term stability
Optimization of current consumption
In a large number of applications, at least one of these advantages is essential. Whether it is a mobile medical product, carried close to the body at constant temperature, for which no costs can be invested for a calibration of the accuracy in production but has the need for high accuracy (RV-3028-C7 / RV-5028-C7), or the sensor node of an IoT or metering application that needs an accurate time base despite temperature changes in order to connect to its infrastructure for data exchange at the right time (RV-3032-C7) – both applications require the lowest possible power consumption in order to avoid frequent battery changes by the user or to meet the replacement intervals for smart meters with safety margin or smaller battery.
Optimal matching is achieved by integrating and matching the crystal and RTC IC at Micro Crystal. Today, this makes it possible to achieve current consumption values of only 45nA@3V for time-keeping (RV-3028-C7) and to require only 160nA current consumption when temperature compensation to +/-3ppm (-40°C to +85°C) is realized (RV-3032-C7).
---
System cost optimization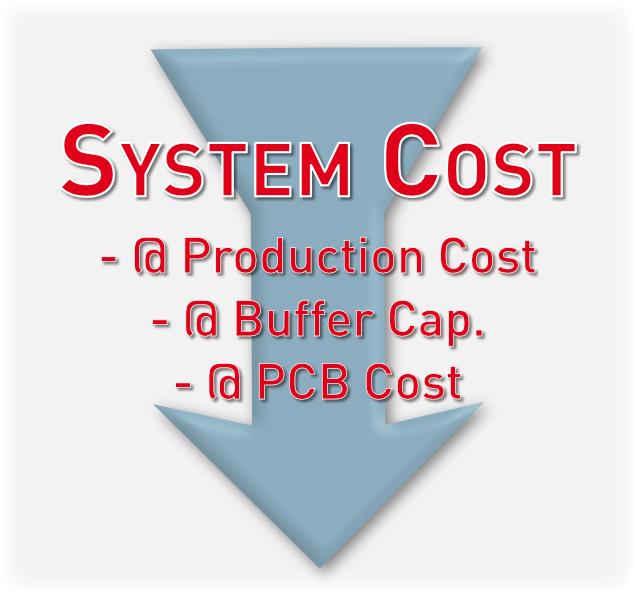 An RTC module may be more expensive than a clock crystal, but it is always worth taking a look at the system to see what cost savings and technical improvements are possible in your application. Whether it is the conversion of a THT design to pure SMD technology (significantly lower assembly costs) because required buffer capacitors can be dimensioned much smaller or the choice of a standard battery size are only two of the advantages in such a consideration in terms of power consumption optimization.
---
We will be happy to advise you on the selection from the currently 15 recommended derivatives of Microcrystal's RTC modules to meet your core design criteria and application needs.