SIMCOM – SIM7022 new LPWA Module for M2M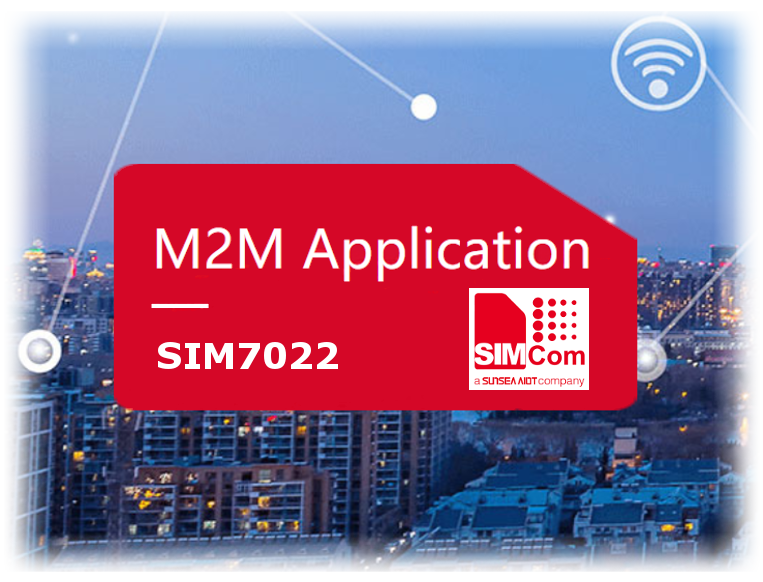 The SIM7022 is a cost saving Multi-Band NB-IoT module solution in a SMT type module.
It has strong extension capability with rich interfaces including UART, GPIO etc. The module provides much flexibility and ease of integration for customer's application.
The package of SIM7022 is compatible with SIM800C and SIM7020. This also maximizes the investments of customers, and enables a short time-to-market.
---
It is designed for applications that need low latency, low throughput data communication in a variety of radio propagation conditions with the need for long runtime battery powered.
Due to the unique combination of performance, security and flexibility, this module is ideally suited for M2M applications, such as metering, asset tracking, remote monitoring , E-health etc..
Direct Advantages
With Power Save Mode(PSM) and Extended Discontinuous Reception(eDRX), SIM7022 can extend battery life to 10 years
SIM7022 provides deeper coverage enhancement compared to GSM
Easy use and migration: The package and AT commands of SIM7022 mostly are compatible with SIM800C and SIM7020
targeted for industrial use. SIMCom declares that SIM7022 will not phased out before 2028-12-31.
The good news are that this new module will go to mass production very soon. So if you are planning to start a new design for an LPWA application do not miss to ask our team about the new SIM7022
In addition we are planning to support new designs with an special promotion where you can win an dedicated  evaluation board equipped with an SIM7022. If you are interested to participate please fill in the form at the end of this post.
After this general introduction let us look on this new module into detail
Being pin-2-pin compatible with e.g. SIM7020x series the small size of SIM7022 is only 15.7mm by 17.6mm (h=2.3 mm). So your designs can stay space saving. The supply voltage range of 2.2V up to 4.3V enables the use in an common 3.3V but also in combination with Li-Ion battery packs. A careful design in the power supply path is always recommended, if you have any dedicated questions on this please let our application team know.
Supporting and Power Save Mode (PSM) and extended Discontinous Reception (eDRX) as mentioned above the power consumption can be optimized to
0.8µA in PSM
110µA in DRX with 2.56 seconds interval or
18µA in extended DRX with 163.84 seconds (25.6 seconds PTW)
other well known features and functions from other SIMCom products are available, see the following
Short Specification
General Features
LTE-FDD: B1/B2/B3/B4/B5/ B8/B12/B13/B14/B17/B18/ B19/B20/B25/B26/B28/ B66/B70/B85
Control via AT Commands
VDD Range: 2.2V – 4.3V
Operation Temp.: -40°C to +85°C
Dimensions: 17.6 x 15.7 x 2.3 mm³
Weight: 1.3g ± 0.2g
Data Rates
U

p

l

i

n

k

:

1

5

9

K

b

p

s

D

o

w

n

l

i

n

k

:

1

2

7

K

b

p

s
SMS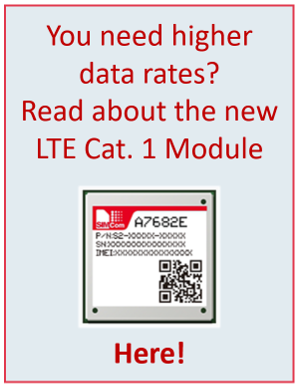 Other Features
F

i

r

m

w

a

r

e

u

p

d

a

t

e

v

i

a

U

A

R

T

T

C

P

/

U

D

P

H

T

T

P

/

T

L

S

*

/

D

T

L

S

*

/

D

N

S

/

N

T

P

/

P

I

N

G

L

W

M

2

M

/

C

O

A

P

*

/

M

Q

T

T

D

F

O

T

A

*
Interfaces
U

A

R

T

U

S

I

M

c

a

r

d

(

1

.

8

V

/

3

V

)

N

e

t

l

i

g

h

t

R

I

R

e

s

e

t

A

D

C

G

P

I

O

W

A

K

E-

U

P
Certifications
R

o

H

S

*

/

R

E

A

C

H

*

C

E

–

R

E

D

*

/

R

C

M

*

G

C

F

*

D

e

u

t

s

c

h

e

T

e

l

e

k

o

m

*

/

V

o

d

a

f

o

n

e

*

/

T

e

l

e

f

o

n

i

c

a

*
---
* means under development/on-going/planned
For further details get in contact with us