Raspberry Pi Pico product family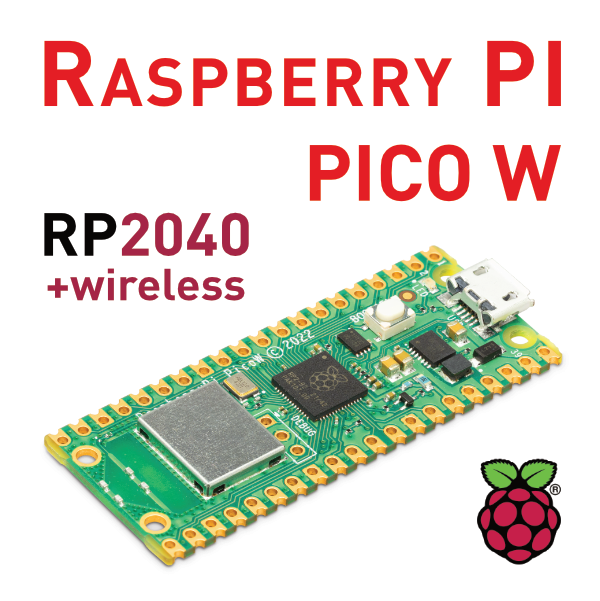 Based on the powerful RP2040 microcontroller, Raspberry Pi has developed the Raspberry Pi Pico Board to make it easier for customers to evaluate the RP2040 and to use it directly in applications.
With the new Raspberry Pi Pico W and Pico H, more boards are now available and expand the Raspberry Pi Pico product family.
Raspberry Pi Pico W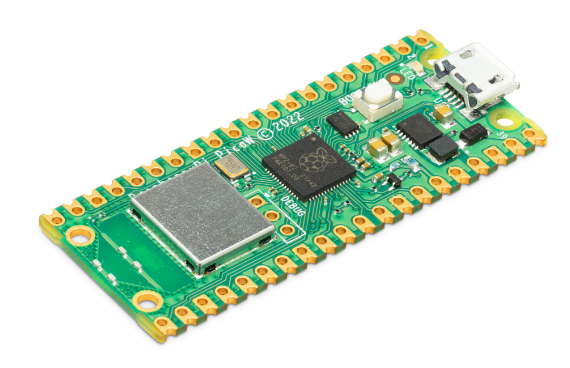 As already mentioned, the Raspberry Pi Pico W is now available. "W" stands for "wireless". The new mini board extends the functions of the well-known Raspberry Pi Pico with a WIFI and Bluetooth 5.2 interface (only WIFI is supported at the launch) using an CYW43439 radio from Infineon. Developers can therefore now directly realise applications in the field of IoT and home automation such as sensors, switches, dimmers, light controls or other devices that are to be controlled remotely.
The powerful dual-core Cortex-M0+ of the RP2040 runs at up to 133MHz. This provides enough power not only for the applications already mentioned above. Due to the flexible and very powerful PIO blocks, interfaces with high bandwidth such as DVI-D can be realised and give developers a tool to creatively implement ideas for new developments.
In addition to the Pico W, a Pico WH with already soldered pin strips is also available.
---
Raspberry Pi Pico
The Raspberry Pi Pico Board was developed to allow developers to directly use the numerous features of the RP2040. The pin-out shown in the following picture shows the universal application potential. If you think of the PIO modules described above, each with 4 state machines, you can imagine how flexibly the board can be adapted to your application requirements.
In addition to the Pico, a Pico H with pre- soldered pin-strips is also available.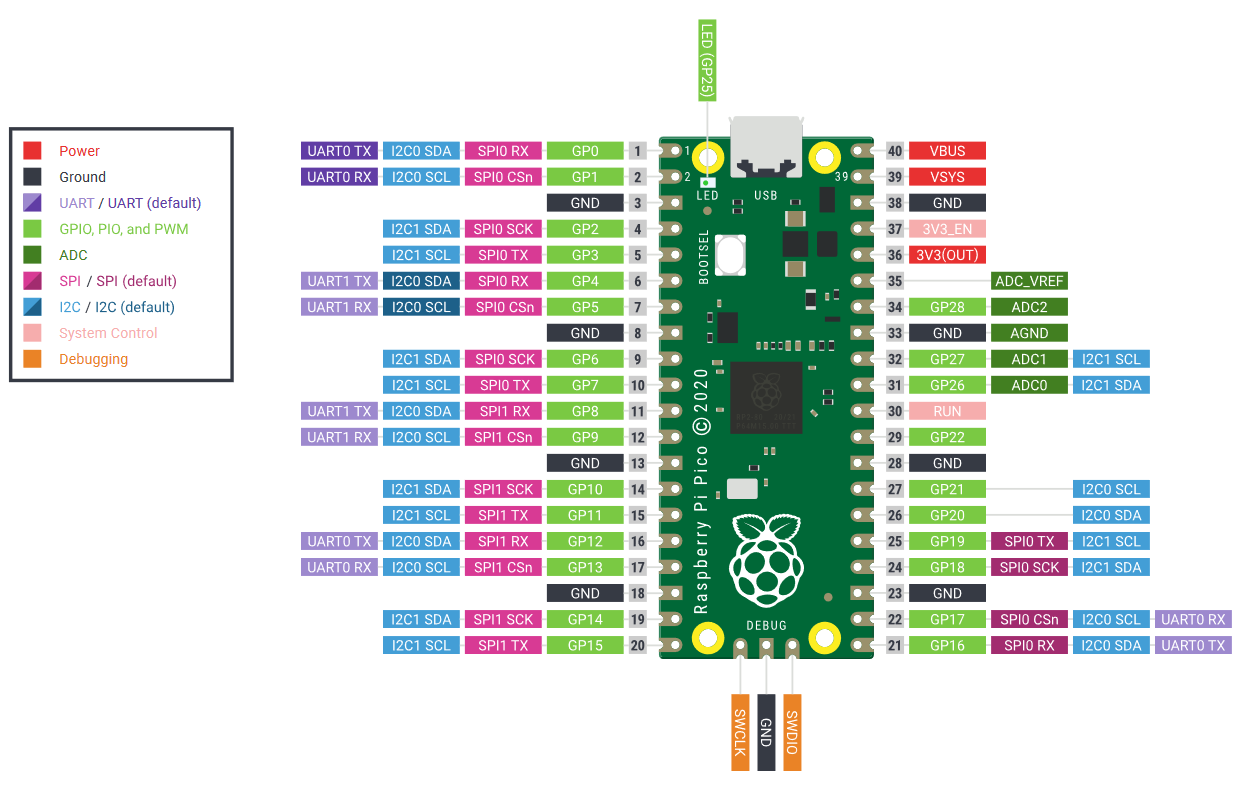 ---
Developing with the RP2040 & Raspberry Pi Pico Product Family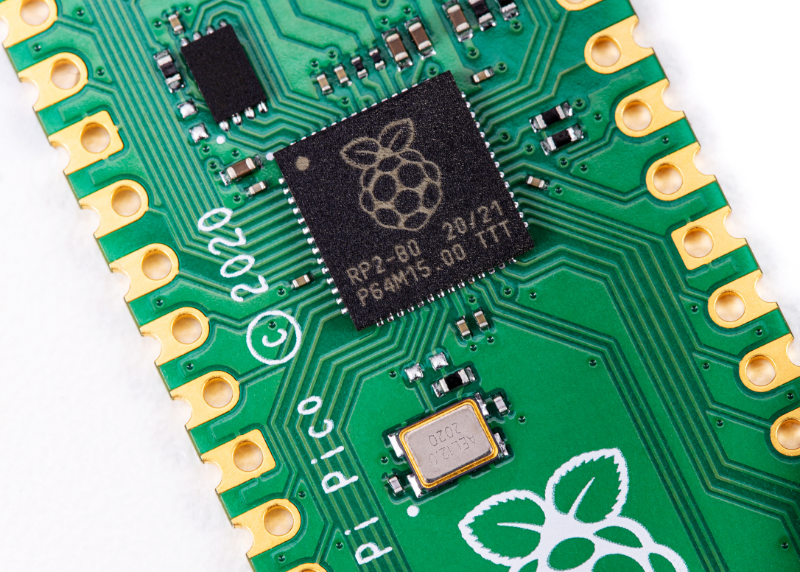 Raspberry Pi supports software development on the RP2040 microcontroller with an SDK for development in C/C++ and MicroPython. FreeRTOS also already supports the RP2040. Examples of SMP (symmetric multiprocessing) demos on the Raspberry Pi Pico can be found at FreeRTOS here.
As a development environment, the manufacturer recommends VS Code as an IDE with a CMake environment for compilation.
---
We would be happy to advise you on the Raspberry Pi Pico product family or for a system with an RP2040. Talk to us or send us your enquiry via the web form below.