Raspberry Pi – RP2040 Raspberry Pi's First Microcontroller & New Franchise at Ineltek
We are proud to announce our cooperation with Raspberry Pi as distributor for Europe.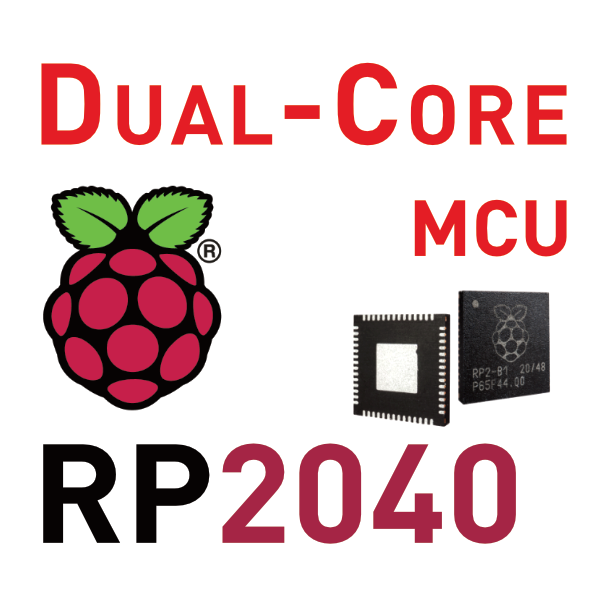 Raspberry Pi is worldwide known for their famous "mini-computer-boards" such as the Raspberry Pi 4. But today we will take a look at their new and uprising microcontroller products.
Our topic of today is the RP2040, the first microcontroller from Raspberry Pi. With our many years of experience in the field of microcontrollers, we are focusing on the RP2040 and would like to introduce it to you in more detail here.
RP2040 in detail
---
The RP2040 is a dual-core microcontroller based on Cortex-M0+ architecture. With a main clock of up to 133MHz, this runs faster than usual for Cortex-M0+ based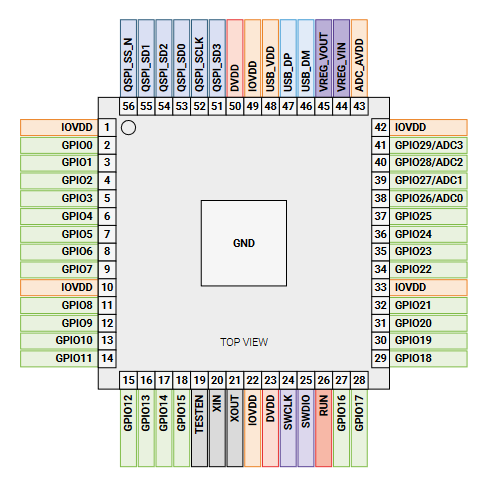 microcontrollers. The two cores are connected to the GPIOs via a so-called SIO (Single-Cycle IO), allowing a very fast and delay-free exchange with the peripherals. For thread synchronization, programmers can access a SPINLOCK in hardware as well as FIFO buffers.
For the execution of program code, the cores are supported by a 264kB SRAM (divided into 6 banks). An additional SRAM cache of 16kB can either extend this or be used as an XiP cache. The program memory is connected externally in the form of a Quad-SPI NOR Flash. This allows the memory size to be adjusted depending on the application; up to 128Mbit can be addressed by the RP2040.
---
Flexible Configuration
As can be seen from the SRAM cache, this microcontroller is flexible configurable, including the other peripherals. There are 2 general PIO units integrated, each containing 4 state machines to emulate powerful interfaces such as I2S, CAN, IF for SD cards or graphics interfaces such as a VGA interface or even DVI-D.
An ADC that can use up to 4 I/Os is also "on-board" as well as various timers: 64-bit main timer, 8 x 16-bit timers for PWMs, a 24-bit SysTick timer and 4 timers for DMA plus a RTC. The short product brief gives a complete overview of the RP2040's features.
---
We would be glad to give you a more detailed introduction about the RP2040. We can also offer you other components such as available NOR flashes, crystals and components for your power supply. Contact us here or send us a short enquiry using the following form. A member of our team will then get into contact with you as soon as possible.
---