Epson – M-G370PDS0 – IMU for High-End Applications
For their IMU M-G370PDS0 Epson now started sampling. This IMU targets high end applications.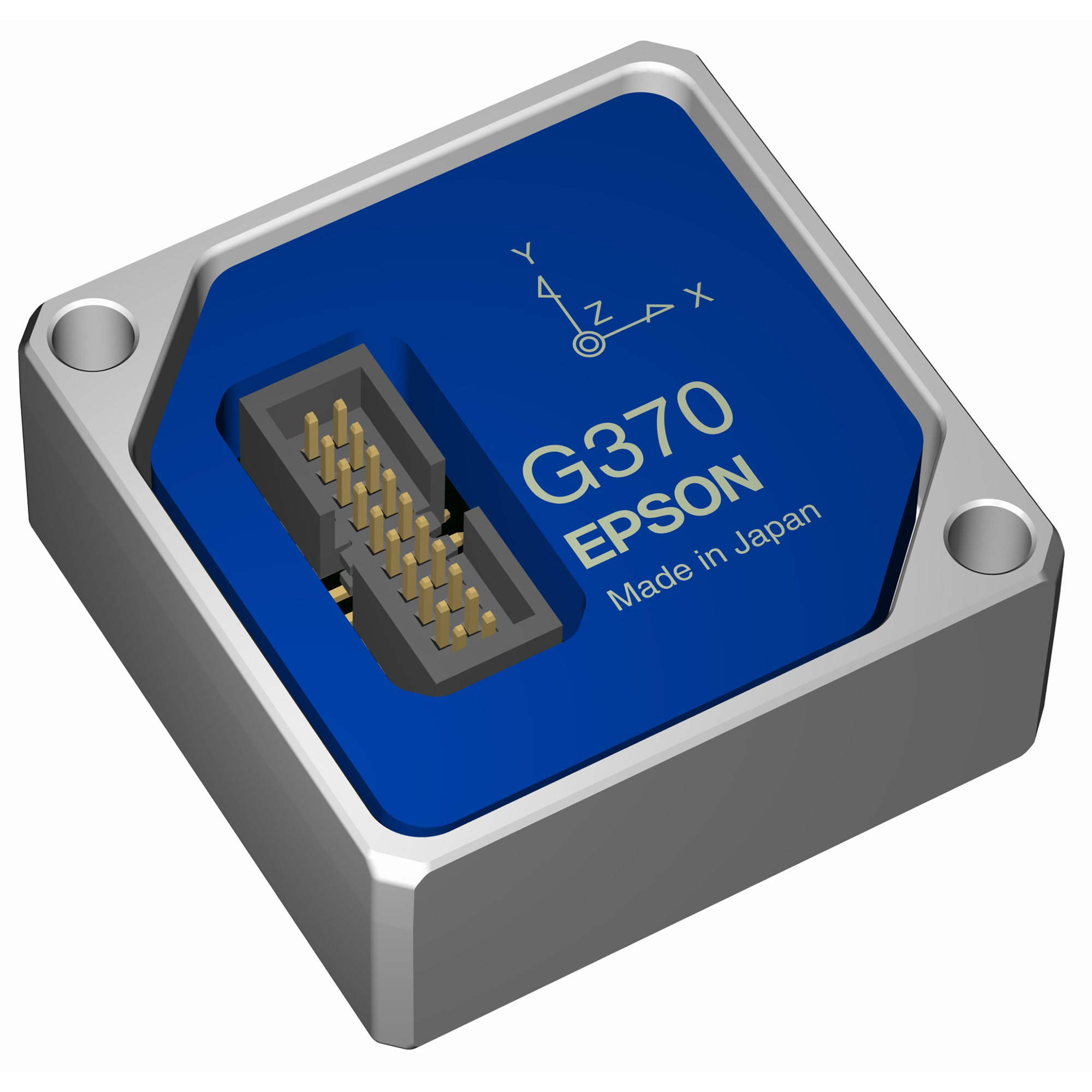 The M-G370PDS0 has an angle random walk (short-term variation in output) of 0.03 ° / √h, which is half that of its predecessor, and can more accurately detect very slight changes in the attitude of equipment and systems, since they do not get lost in sensor noise. The small size, light weight, and low power consumption of this IMU will help customers make their own products smaller and lighter. With standard digital output as SPI or UART data resolutions of 16Bit or 32Bit can be choosen. A data output rate of 2000 samples per second guarantees flexible use.
The new IMU maintains compatibility with earlier products (the M-G370 / 365 / 364 / 354), making performance upgrades easy.
Product features
Equipped with a low-noise, high-performance sensor that maintains the high stability of Epson's previous IMUs
Angle random walk of 0.03 °/√h
Noise density: 2.5 (°/h)/√Hz
Outstanding dynamic performance (scale factor non-linearity) for high-precision measurement, from static states to high-speed motion
Maintains compatibility with earlier IMUs (the M-G370/365/364/354), sharply reducing customer development costs and evaluation time
Low current consumption: 16 mA
As other derivates of Epson's IMU line-up this model is available also in a rugged version for harsh environments.
---
Due to this a lot of different application can be realized
Unmanned vehicles (industrial drones, terrestrial vehicles, sea probes, etc.)
Vibration damping for cameras, antennas, etc.
Vibration, angle, trajectory measurement of industrial equipment, etc.
Navigation systems (GNSS3, INS4, high-precision locators), etc
This high performance product is the result of Epson's Experience with IMU products since 2011.
---
If you have an application with the need for high precision and sensitive measurements talk to our team for more information on the whole line-up