Bruckewell – LV MOSFET Selection Guide, New Products & Recommendations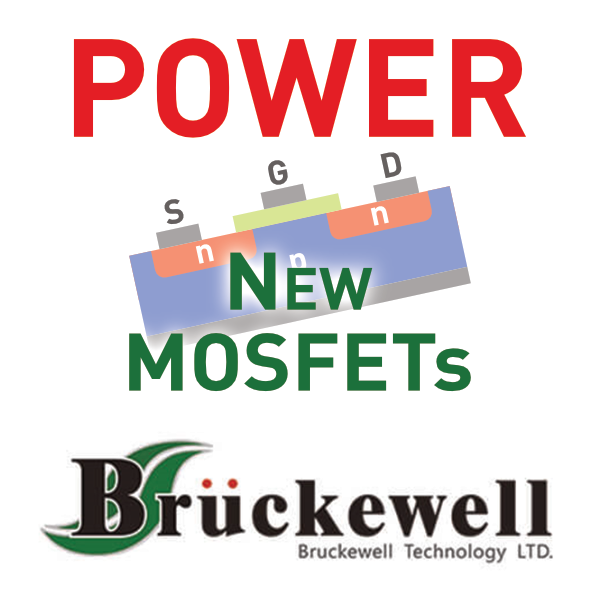 Bruckewell's "MOSFET New Products Introduction" document is now available. It contains the current LV MOSFET Selection Guide, new products and recommendations.
The Product Selection Guide gives an overview of the available LV MOSFETs for drain source voltages between 20V and 200V of the N-channel types and -20V to -100V for P-channel types.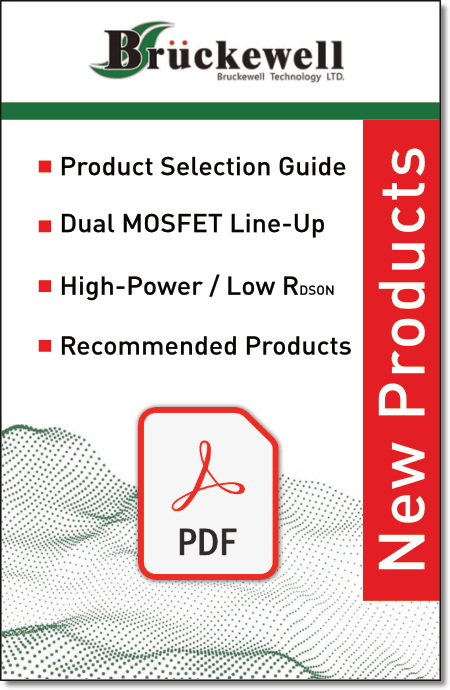 Additionally 7 new dual MOSFETs are described in more detail. Here Dual-N, N-P and Dual-P types are available between 30V and 60V.
In the third section two 40V N-channel types with low RDSON are presented, the NSH40H018 offers 1.8mOhm @ 10V = VGS and ID = 82A (TC= 100°C) in a DFN 5×6 package, the NSH40N01 even 1.0mOhm @ 10V = VGS and ID = 140A (TC= 100°C) in the same package type.
Finally, various product recommendations are made. These products are available as industrial & automotive grade.
About Bruckewell
Bruckewell Technology LTD is a Taiwanese company and was founded in 2007. It specializes in the development of power discretes. The portfolio ranges from diodes, for various applications, to bi-polar transistors and MOSFETs. Si as well as SiC technology is used for the developments at Bruckewell. In addition to packaged components, wafers / KGD are also offered as a delivery form.
---
Have you found what you are looking for or are you searching for power discretes which are not included in this new product listing? Please contact us or send us your inquiry in the following form.
---