Novosense – Isolated half-bridge drivers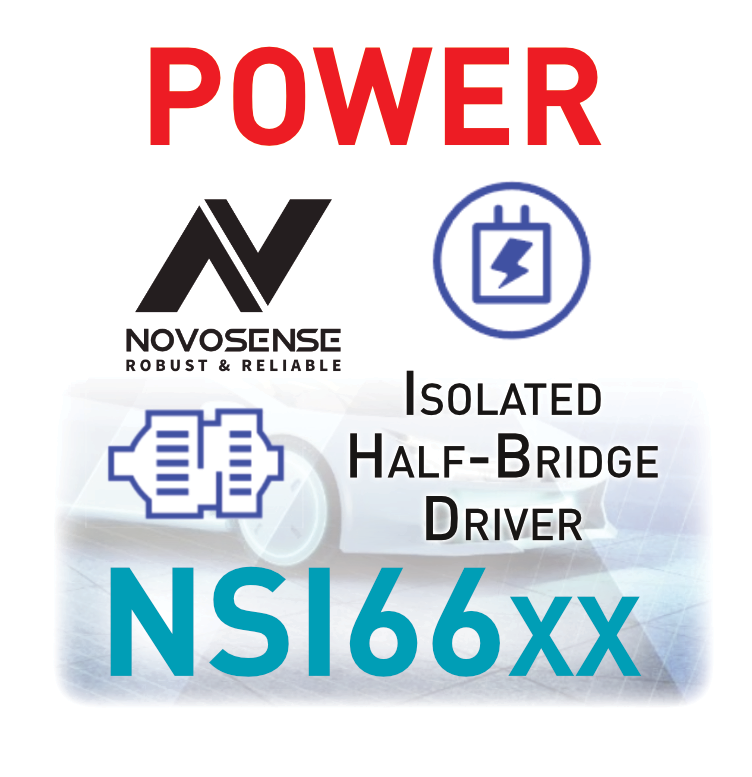 Our partner Novosense Microelectronics (NOVOSENSE, SSE: 688052) offers extremely robust and reliable analogue and mixed-signal ICs: Isolators, Sensors & Drivers for industrial as well as automotive applications.
A focus technology at Novosense is isolation, which we introduced earlier.  For motor control applications hall sensors are available like the NSM301x Series. Following up, we have a look at their isolated half-bridge driver ICs for motor drive and power conversion applications.
The NSi66x2 Series
---
The NSi66x2 is a series of highly reliable isolated dual channel gate driver ICs, which can be designed to drive power transistors with switching frequency up to 2MHz. Each output can source and sink up to 4A/6A with fast propagation delay of 25ns and the maximum delay matching of 5ns. All parts are rated for an operation from -40°C up to +125°C. Depending on the package different isolation voltages
5*5mm LGA13: 2500Vrms
SOIC16 (150mil): 3000Vrms
SOP14/SOP16 (300mil): 5700Vrms
are achieved for 1 minute according UL1577. CQC certification GB4943.1-2011, CSA certification with components for 5A qualified and VDE certification DIN V VDE V 0884-11:2017-1 are available.
The minimum common mode transient immunity (CMTI) of 100kV/µs (typ. 150kV/µs)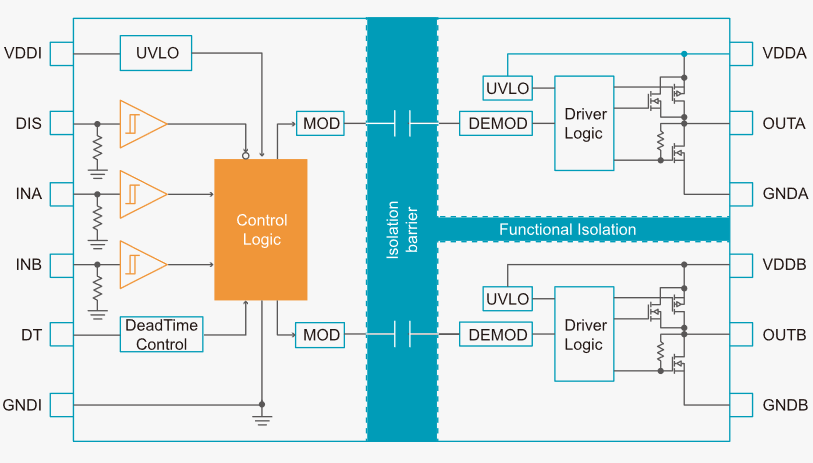 improves system robustness. The maximum supply voltage of the driver is 30V (recommended 25V), and the input side the reccomended supply voltage is 3V to 5V. All supply voltage pins (input & outpute side) support undervoltage lockout (UVLO). There are 3 classes of UVLO available (6V, 8V, 12V). With all these features, NSi66x2 fits in applications which require high reliability, high power density and high efficiency.
---
Overview of the Features
Isolated dual channel driver
Input side power supply voltage: 3V to 5.5V
Driver side power supply voltage: With UVLO, up to 30V
Peak source and sink current 4A/6A
High typical CMTI: 150kV/us
Typical propagation delay: 25ns
Maximum delay matching: 5ns
Maximum pulse width distortion: 6ns
Programmable dead time (NSi6602)
No dead time (NSi6622)
Minimum receivable input pulse width: 15ns
Operating temperature: -40°C~125°C
Package type: LGA13, SOIC14(300mil), SOIC16(300mil), SOIC16(150mil)

Safety Certification
UL1577 certification:

LGA13: 2.5kVrms
SOIC14(300mil): 5.7kVrms for 1 minute
SOIC16(300mil): 5.7kVrms for 1 minute
SOIC16(150mil): 3kVrms for 1 minute
CQC certification: GB4943.1-2011
CSA certification: 5A
VDE certification: DIN V VDE V 0884-11:2017-1
Aside this base line-up Novosense is also now launching the second generation of this Family the NSi6602V and NSi6602N. here the source/sink current capability was increased to 6A/8A. The maximum supply voltage for the driver part is 28V and the input side accepts 3V to 18V. In addition to the package options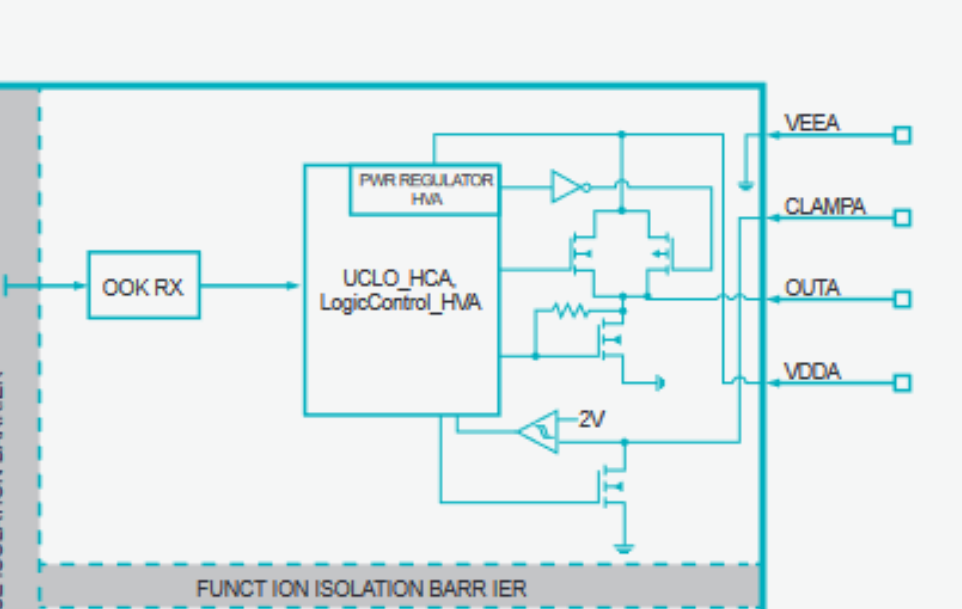 already mentioned also a 4x4mm LGA package will be available.
The NSi6602M is an version with integrated Miller clamp whichs supports up to 5A current. So it can be used for driving IGBT, power MOSFETs and SiC MOSFETs. Peak source/sink current is 5A/5V, the minimum CMTI 150 kV/µs, max driver supply voltage 32V and the input side accepts 3V to 5.5V. The typical propagation delay is 80ns with 5ns maximum delay matching. This part is available in SOIC18 (300mil).
---
And lastly a quick view in the future
---
Novosense has already samples for their first SoC especially for motor control! These SoCs feature not only the gate driving (up to 4 Bridges!), but also the MCU, the power management and the mosfets to instantly drive a brushed DC, brushless DC or stepper motor. Read more about it soon.
---
Interested in these half-bridge drivers of Novosense? Just call us for more information or send us our inquiry with the web form below.
---