Espressif – The ideal starting point for IoT with the ESP32-S3-BOX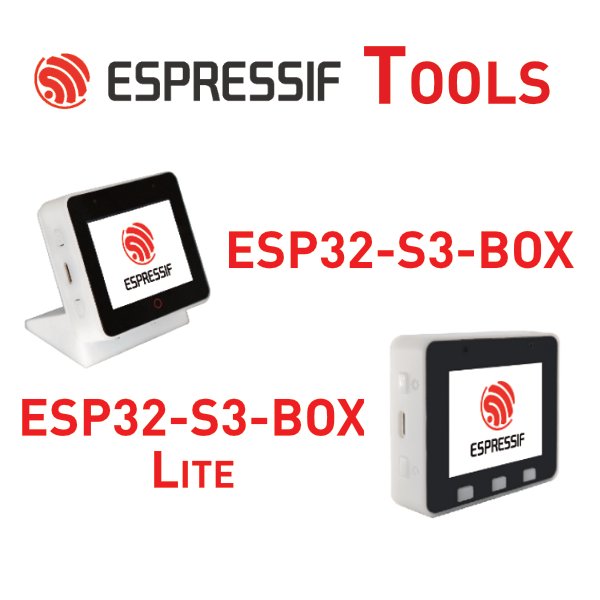 Espressif's ESP32-S3 (here our Post about the S3) has started its series production and we would like to show the capabilities of the powerful core inside the SoC with the ESP32-S3-BOX. We already introduced the S3-BOX in one of our news (LINK) once and now we would like to go a bit deeper on its IoT features and Espressif's simplified version – the ESP32-S3-BOX-Lite.
The ESP32-S3-BOX is Espressif's AI voice-development kit, which provides a platform for developing the control of smart devices with offline and online voice assistants. The ESP32-S3-BOX is ideal for developing not only smart speakers, but also IoT devices that achieve human-computer voice interaction directly. To this end, ESP32-S3-BOX integrates a touch screen controller, various sensors, an infrared controller and a smart gateway.
What's inside the Box?
Aside from the powerful ESP32-S3 the BOX is also equipped with a variety of peripherals, such as a 2.4-inch display with a QVGA resolution (320×240), a capacitive touch screen, a dual microphone, a speaker, and two Pmod™-compatible headers which allow for the extensibility of the hardware.
It runs Espressif's own audio front-end (AFE) algorithm,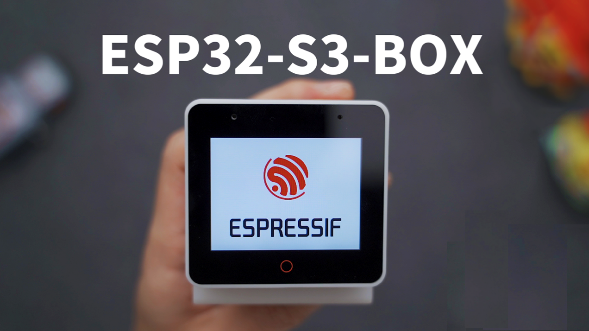 as well as ESP-Skainet (Espressif's offline voice-assistant SDK), and the Alexa-for-IoT SDK, thus providing users with excellent offline and online voice functions.
It is worth mentioning that the latest version of ESP-Skainet (Espressif's offline voice-assistant SDK) supports two new functions which can materialize a more efficient interactive experience tailored to users' needs:
Support for waking up the device at any time while it is speaking or playing music.
Support for talking to the device continuously once it is woken up.
In addition, ESP-Skainet reduces the rate of false wake-ups and improves the device's speech-recognition performance while ensuring an excellent wake-up rate.
The differences between the S3-BOX and the S3-BOX-Lite
In order to meet the different functional and cost requirements of each area, Espressif also has launched the ESP32-S3-BOX-Lite, a simplified version of Espressif's AI voice-development kit. It has similar offline and online voice functions to ESP32-S3-BOX but without its capacitive touch panel and mute buttons. However, ESP32-S3-BOX-Lite has three additional function buttons which can be customized by users.
The table below shows a comparison between ESP32-S3-BOX and ESP32-S3-BOX-Lite: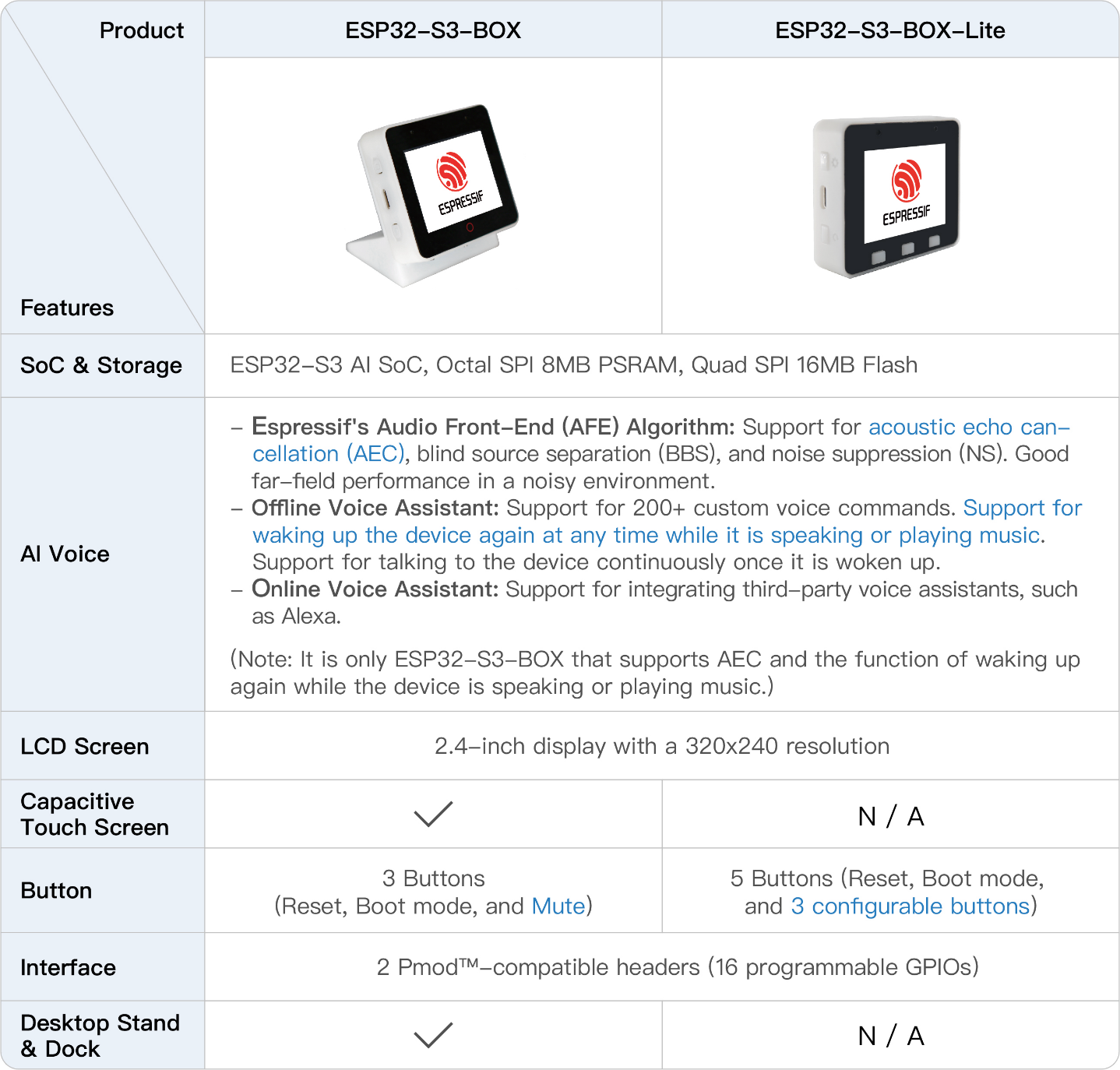 Depending on your application's needs the choice from the BOX versions is the ideal start for an AI enabled IoT application with the ESP32-S3 using Espressif's great software environment.
Don't hesitate to contact us on further information for both BOX types or if you only need the ESP32-S3 in either its SoC or module form!
---