E Ink – Launch of Spectra 3100 Plus Five-Color ePaper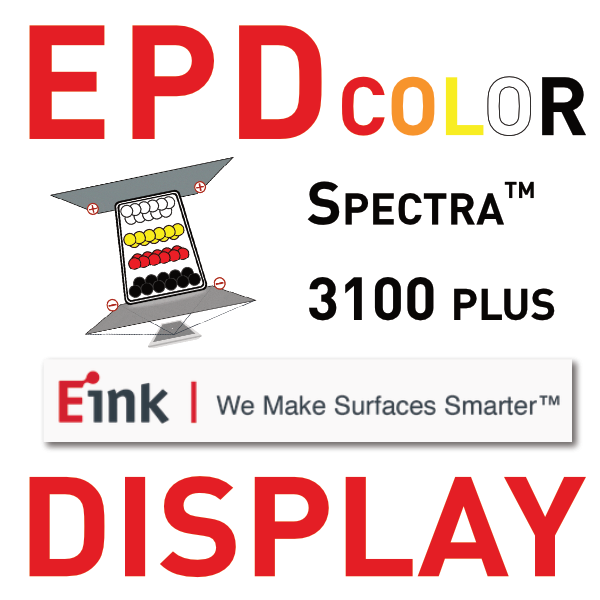 Spectra 3100 Plus is based on the already launched Spectra 3100 platform which can display black, white, red and yellow colors (read our recent article on Spectra 3100 here). With the addition of the color orange, it is now possible to create even more eye-catching displays, which will help retailers in particular to improve their marketing and advertising performance.
Product Line-Up Eink Spectra 3100 Plus
E Ink Spectra 3100 Plus EPDs will be available in Q3 2022 in a variety of sizes:
1,64 inch
2,36 inch
3,00 inch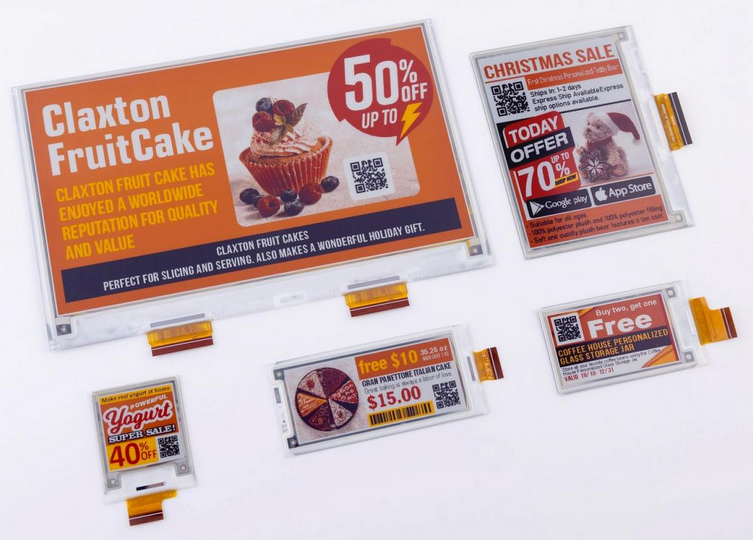 4,37 inch
7,30 inch
8,14 inch
Based on the E Ink Spectra 3100 four-color ePaper platform, E Ink Spectra 3100 Plus adopts a new waveform to display the fifth color, orange. In addition to offering a wide range of solid and saturated colors, E Ink Spectra 3100 Plus can create a partial image flashing effect, E Ink Sparkle, when E Ink Spectra 3100 Plus is equipped with the relevant All-in-One Driver IC. E Ink Sparkle can enhance the effect of advertising messages through this motion, and help retailers achieve better results for their product promotions.
---
Technology background
According to E Ink the E Ink Spectra series ePaper has been well received by the retail industry, since its launch in 2013. The gradual development and introduction of three-color and four-color platforms to the latest release of the five-color E Ink Spectra 3100 Plus ePaper platform, demonstrates E Ink's strong R&D capabilities in color ePaper technology. Based on feedback from partners and end customers, E Ink's research and development has been continuously improved to ensure that their color ePaper technology meets business needs and is closer to user values.
However, E Ink's Spectra series not only enables eye-catching, but also energy-saving and eco-friendly ePaper signage and displays in retail, which clearly contributes to environmental sustainability.
---
But it is not only the retail sector that can benefit from this new ePaper platform. This technology is also likely to be of interest in other sectors. Contact us for more information and advice on the E Ink Spectra series.