E INK – PRISM™ & SPECTRA™ 3100 : Color for dynamic Designs
Over the past 2 years, E Ink has introduced many new variants of its in-house technology. As the market leader in these display technologies, E Ink is now increasingly bringing color to developers. The two products briefly presented below show the versatility of the applications.
---
PRISM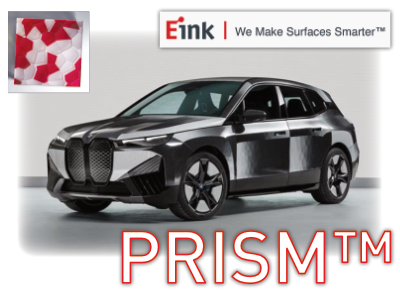 E Ink PRISM is an exciting technology for new applications in architecture or new applications with dynamic design ideas like E Ink and BMW presented at the beginning of the year with a color changing car. It is a 2 color pigment system, white is combined with different colors.
Different from the display module products, PRISM is intended for customer-specific designs and developments. The basic sheet is shaped into the desired form and provided with an appropriate driver. This allows large-area sections on for example buildings to be designed dynamically, whether to attract the attention of viewers to the design itself or to draw the attention of those present to certain events (alarms). In addition to those design aspects, printed color masks can also be used to create very interesting advertising spaces.
Spectra 3100
E Ink Spectra 3100 is the next generation of E Ink's Spectra products. Spectra 3100 is a four-pigment ink system that addresses retailers' requests for additional colour functionality by using black, white, red and yellow particles to provide vibrant colour rich content.
Spectra 3100 has improved refresh time and an extended temperature range for red and yellow states to meet retailers' needs for running ESL labels in different environments within their shops.
---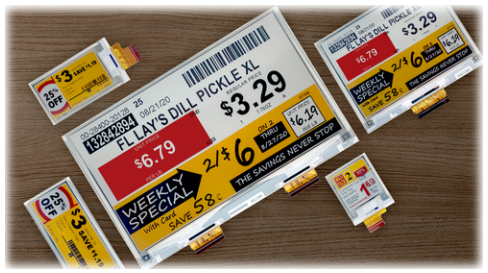 In addition, Spectra 3100 is offered in panels with an upgraded all-in-one driver IC (AIO) that supports higher resolution premium ESLs in a variety of sizes.
To enable the use in different applications, E Ink will offer various display sizes from 1.64″ to 8.14″ (AIO) as well as 25.3″ & 28″ models for large-area displays.
Through the targeted use of colour rendering algorithms (dithering), the four colours can be used for much more complex image content, so that the intended use is not limited to simple text-based content.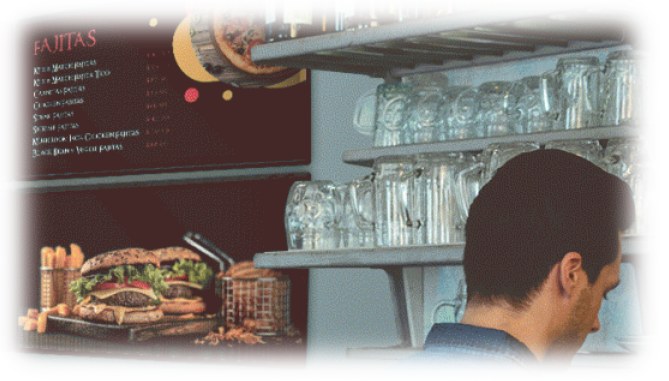 If you see further requirements in your applications, please let us know. Together with E Ink we will be happy to discuss them in order to optimize the mid-term portfolio of this new product family.
For applications that require approximately 65,000 colours, E Ink offers another four-colour multi-pigment system with the ACeP™ technology.
---
We would be happy to advise you on which of the colour EPDs offer the greatest added value for your application.