Bruckewell SiC MOSFET CMS120N080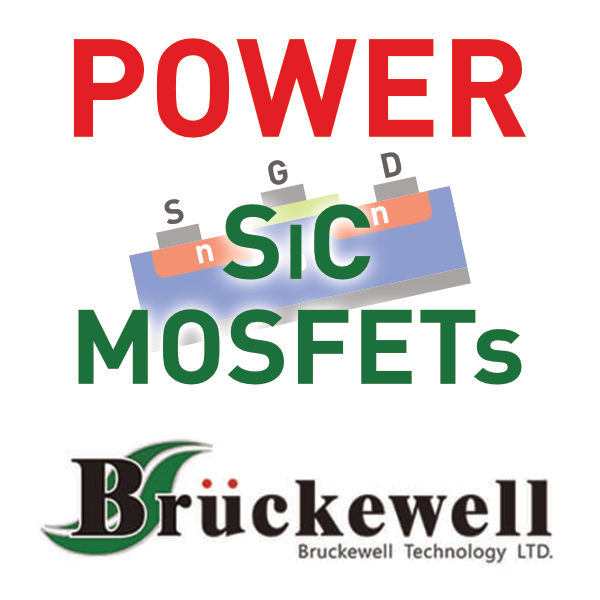 Bruckewell, our partner for discrete power semiconductors, has recently expanded its comprehensive power portfolio with the SiC MOSFET CMS120N080. The first new derivatives are 1200V versions in TO-247-3, TO-247-4 and TO-263-7 packages.
Bruckewell SiC MOSFET CMS120N080 – Parameter overview
The components are characterised by convincing and competitive specifications, here are just a few important parameters:
RDSON:
Op. & storage temperature:
Drain Strom (ID):
Power dissipation (Ptot):
Total Gate Charge (QG):
Output Charge (COSS):
Reverse Recovery Charge (Qrr):
Package types:
77mOhm typ. @ (25°C, ID=20A)
-55°C up to 175°C
34A @ 25°C
188W @ 25°C
58 nC typ.
62pF typ.
124nC typ.
TO-247-3 (W), TO-247-4 (WK), TO-263-7 (B)
---
Datasheets CMS120N080W, CMS120N080WK & CMS120N080B
Due to the very fast switch-on and switch-off times, these MOSFETs are suitable for modern designs of power supplies, battery charging systems or anywhere in power electronics to minimize the power dissipation while implementing space-saving designs.
More SiC Products at Bruckewell
In addition to these SiC MOSFTs, Bruckewell already offers a family of SiC-based Schottky diodes. An overview is given in our related article.
---
Are you interested in the discrete power semiconductors mentioned here as well as others? Contact us and we will be happy to advise you on the selection of your next design or send us your enquiry using the following form