Bruckewell – MOSFETs with automotive qualification (August 2022 Update)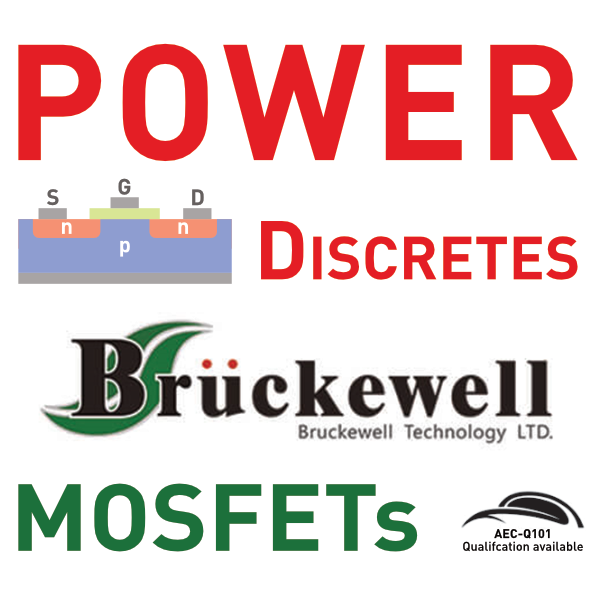 We already introduced our partner Bruckewell for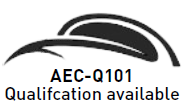 power discretes including their MOSFETs with automotive qualification.
In the August Update 2022 we would like to bring you up to date regarding this product group.
It should also be mentioned that Bruckewell offers SiC diodes in addition to industrial products with Si technology. SiC MOSFETs are currently under development. More information about the SiC portfolio can be found here.
Update August 2022
---
In March, we introduced the 14 different types of MOSFETs with an AEC-Q101 qualification from Bruckewell.
Now the manufacturer has extended this portfolio by 9 new derivatives – three new P-channel and six new N-channel types. The voltage ranges now extend from -60V to +100V VDS. Also, in addition to the typical standard packages (DPAK, DFN3x3, DFN5x6, TO-220), a first type is now offered in the SOT-23 package.
Furthermore Bruckewell has several types (about 70 derivatives) ready for AEC-Q101 qualification.
---
Portfolio specification outline:
---
VDS = – 60 V to 100V
ID = – 100 A to 260A
RDS(on) = 1.6 mΩ to 210 mΩ

Here all MOSFETs with an AEC-Q101 qualification listed (until now):
---
As mentioned in addition around 70 more derivatives are ready for AEC-Q101 qualification. Ask our team for more details.
As mentioned other products from Bruckewell are also available with automotive qualification, e.g. their Schottky diodes. So if you are not only looking for MOSFETs with AEC-Q101 qualification, we can help you on the right choice for your application from Bruckewell's portfolio.
Get in contact with us on more details and how to secure your supply chain.
---