Bruckewell – New Distribution agreement for Si-, SiC- and GaN-Discretes

Bruckewell Technology LTD (Taiwan) and Ineltek GmbH (Germany) have entered into a new distribution agreement to provide innovative discrete semiconductor products to customers in Europe.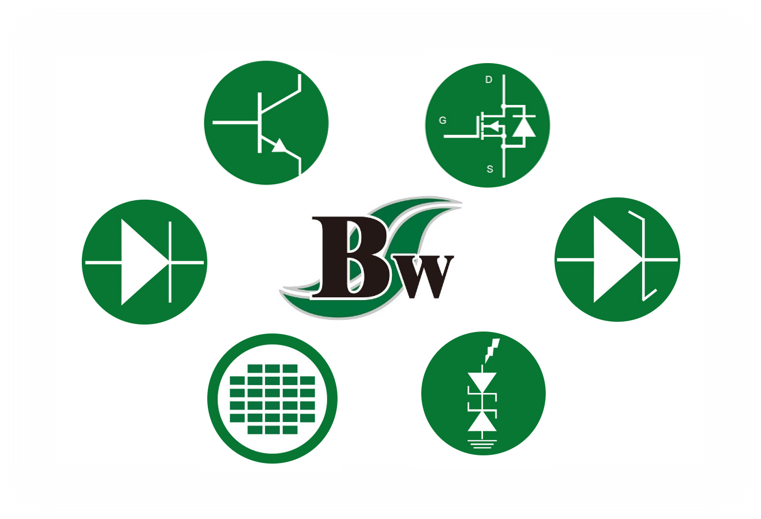 Founded in 2007, Bruckewell has driven the development of diodes, bipolar transistors and MOSFETs as well as LED drivers.
In addition to products in classic Si technology, products of the latest technology generation are available with SiC MOSFETs & Diodes and GaN HEMTs in common packages and as KGD or wafer to meet the design requirements of the coming years.
Diodes
Bruckewell offers a wide variety of diode types as basic components:
Fast Recovery diodes
Schottky diodes
Switching diodes
Zener diodes
SiC diodes
TVS diodes
In addition to individual diodes, bridge rectifiers can also be obtained for currents from IFSMmax=1.5A@50V to 50A@1000V.
---
Bipolar Transistors
A wide range of NPN (VCE=20…400V) and PNP (VCE=-30…-300V) bipolar transistors are available in Si technology. The portfolio is completed by digital transistors with already embedded bias resistors.
---
SiC Products
Offering components in SiC technology, Bruckewell enables modern designs of highly efficient and space-saving power supplies. With Schottky diodes and MOSFETs for applications up to 1200V, existing designs can be optimized and future applications can be prepared at the same time.
Other power discretes and products
In addition to these already mentioned product groups, which are integral to almost any application in the power sector, Bruckewell offers MV & HV Si-MOSFETs and LED drivers products for developments in which classic light sources are to be replaced by LEDs.
KGD & Wafer
If you are interested to do an own module integration make profit of our new distribution agreement and please ask us about the possibilities for dies (KGD) and wafer supply. Ask us for more details for the conditions of these options.
---
The Ineltek team will be happy to assist you in orientation and selecting from the Bruckewell portfolio.