Atmel ATSAMA5 and PMIC Application Suggestion
We would like to inform you about some special bundle solutions that we have created to support designs using Atmel's ATSAMA5D3 and ATSAMA5D4 MPU series (please contact us for special quotes).
Within the following overview you will find a host of key products which integrate perfectly with these SAMA5 MPUs.
You can take advantage of the certification work already done with Active-Semi PMICs for all Atmel SAMA5D3/4 derivatives (please contact us for special quotes).
Furthermore, there is additional information on suitable NOR and NAND Flash solutions from Macronix, DRAM & SLC NAND Flash solutions from Zentel, recommended TFT Displays from ImaginOrient, TIANMA and Hantronix and the appropriate TFT controllers from Epson, which could also meet your requirements.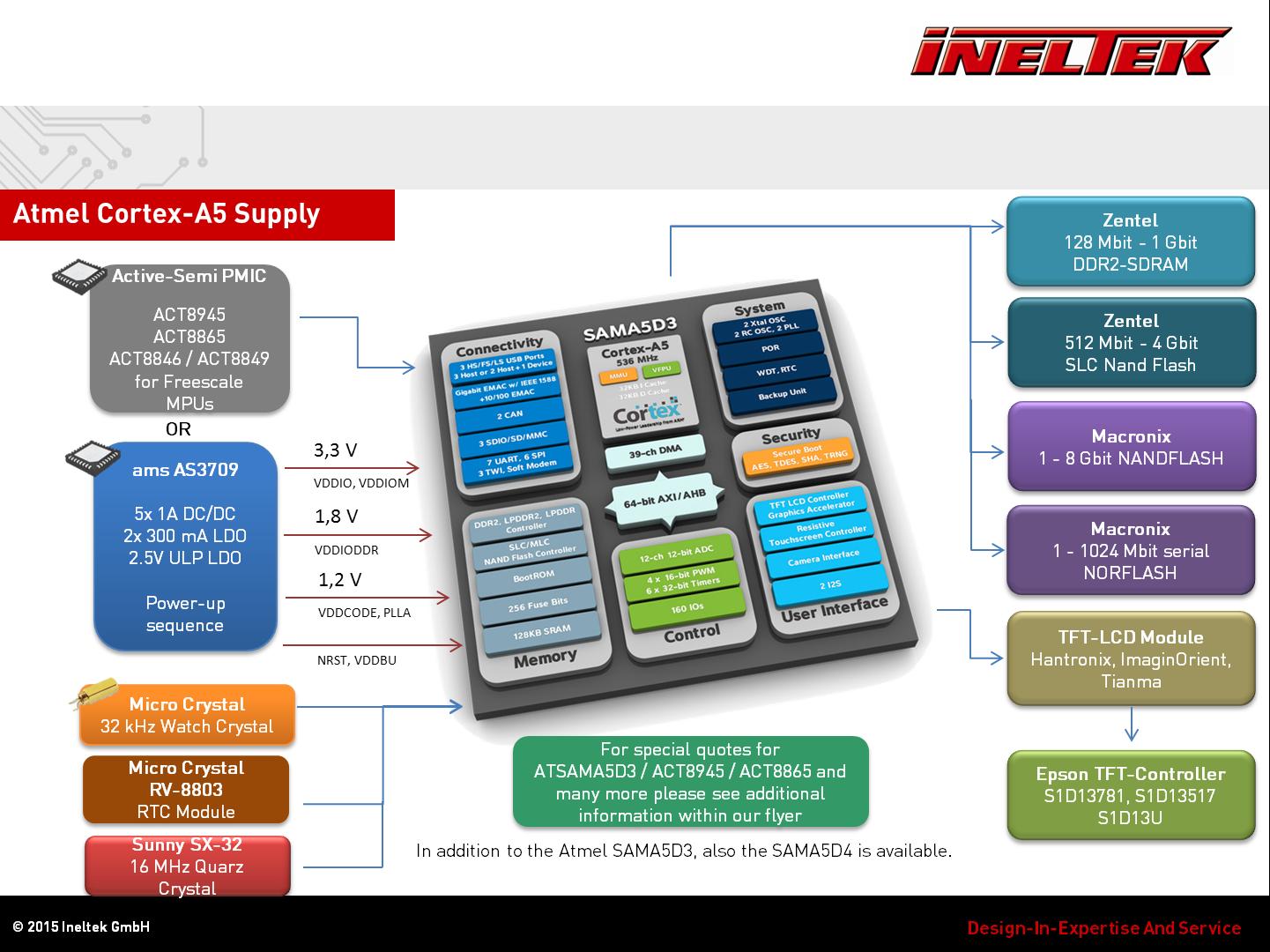 If you are interested in further information or special bundle offers please contact your local Ineltek Sales Office, e-mail us at info@ineltek.com or get directly in contact with our line management: