Aeonsemi – 10G Ethernet PHYs – ChronoPHY™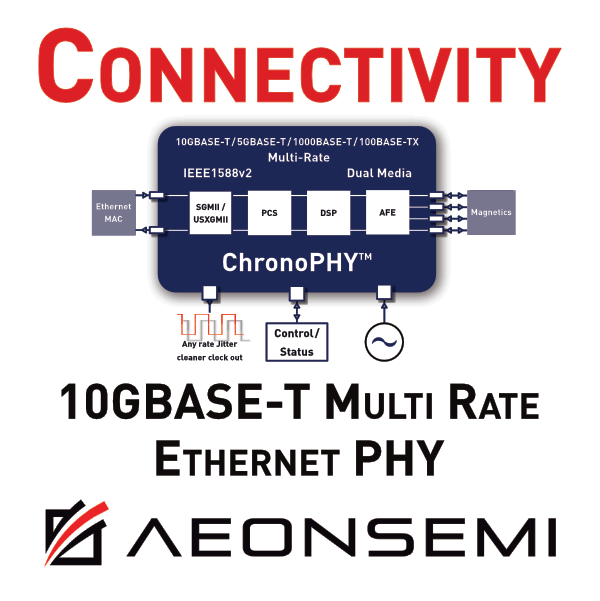 Aeonsemi 10G Ethernet PHYs ChronoPHY™: New EthernetPHY family with multi-rate support, best-in-class latency as well as energy efficiency.
With this new product family, the Santa Clara, California-based company offers the next innovation in which the analog, mixed-signal and DSP experts have done a great job.
The excellent know-how that has already been spent on the Arcadium™ oscillators has now been applied to this 10G EthernetPHY family to achieve excellent performance in the fields of network synchronization and latency.
---
Applications & Trend
Applications in high-definition video transmission, data transfer for AR/VR applications, or streaming and gaming environments call for increasingly higher predictability combined with lower latency and higher data rates. Next-generation WiFi – WiFi-6 and WiFi-7 – also required broad connectivity on the wired side. In corporate networks, the required data bandwidth is constantly growing.
ChronoPHY™ Series Highlights & Availability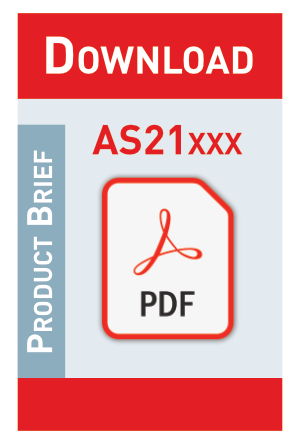 Due to their unique timing architecture, nanosecond network synchronization accuracy can be achieved when using ChronoPHY™ transceivers.
The transceivers are IEEE802.3 and IEEE1588 compliant. Samples as well as evaluation boards are already available.
Mass production is planned for September 2023.
Produkt Features of the ChronoPHY™-Series
10GBase-T, 5GBase-T, 2.5GBase-T, 1000Base-T, and 100Base-TX
802.3an/802.3bz/802.3ab/802.3u compliant
IEEE1588 Precision network synchronization with integrated timing functions
1ns PTP time stamping resolution
Flexible reference input clock of 50MHz or 156.25MHz
Any rate fractional frequency SyncE output clock: 25MHz to 250MHz
Ultra-low close-in phase noise SyncE PLL
Dual-Media Support with 2 SERDES Optionen.
Package: 11×11 mm² or 7x7mm² BGA
All ChronoPHY™ derivatives operate in the industrial temperature range from -40°C to +85°C. The "J" version adds an integrated SyncE jitter filter and the ability to have an any fractional frequency SyncE output clock from 25MHz to 250MHz. All parts have 1588 PTP time stamping available.
It will be interesting to see what else Aeonsemi will offer in this product area.
---
We would be happy to provide you further information about this exciting new product family the 10G Ethernet PHYs – ChronoPHY™ from Aeonsemi. Contact us or send us an inquiry in the following form