SIMCom – A7676E LTE Cat 1bis module supporting 450 MHz applications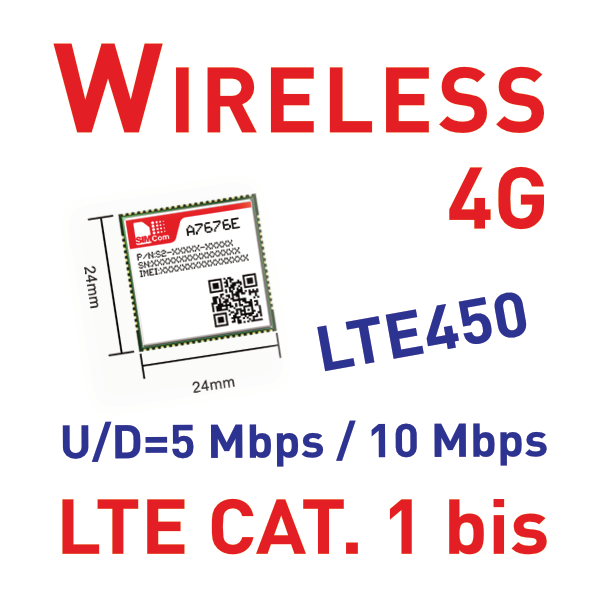 SIMCom supports with the A7676E LTE module the CAT 1bis standard. It is the perfect solution for a smooth migration if you want to switch from 2G / NB / CAT-M solutions to the new LTE CAT 1bis solutions incl. support of the 450MHz bands B31 & B72. In addition to its frequency band, which is of interest for metering, the Cat 1bis standard simplifies the development by only requiring one antenna – e.g. from our partner SunnyWay.
This module supports wireless communication modes of LTE-FDD/GSM/GPRS/EDGE. It also supports LTE 450MHz B31 & B72 frequency bands and a maximum downlink rate up to 10Mbps and 5Mbps uplink rate. A7676E adopts LCC+LGA form factor which is compatible with SIM7000/SIM7070 series (NB/Cat M modules), and the SIM800F (2G module).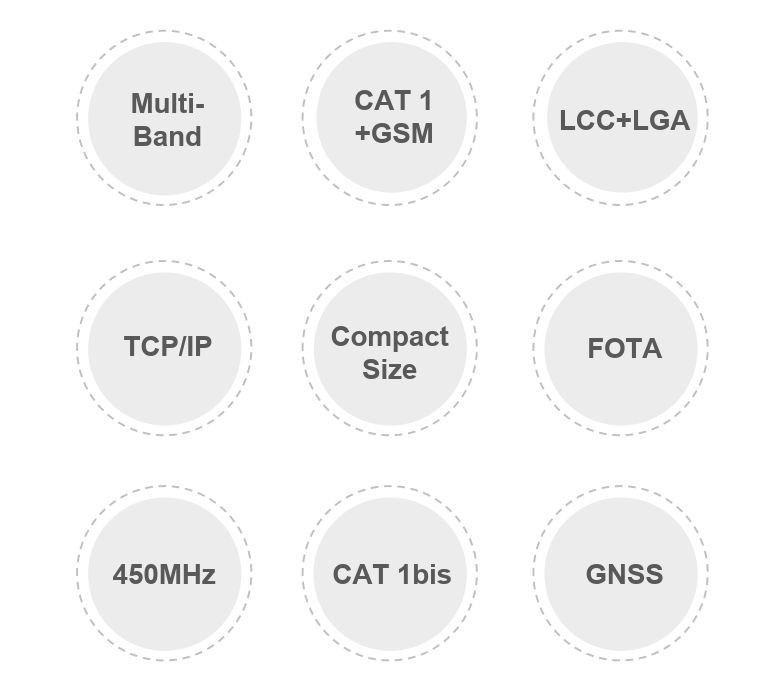 A7676E is optimized for LTE Cat 1bis and supports multiple built-in network protocols and the drivers for main operation systems (USB driver for Windows, Linux and Android). A7676E also supports Dual SIM, VoLTE and GNSS to adopt various usage scenarios.
Due to the latest generation LTE Cat 1bis chipset, A7676E offers ultra-low power consumption and integrates abundant industrial standard interfaces with powerful expansibility, such as UART, USB, I2C and GPIO, which makes it perfectly suitable for main IOT applications such as telematics, POS, surveillance devices, industrial routers, and remote diagnostics etc.
---
Key Features:
---
Compact size with abundant interfaces & ultra-low power consumption
Supports Dual SIM, VoLTE and GNSS function(optional)
Support of Bands B31 & B72 (450MHz)
Abundant software functions: FOTA, LBS, SSL
Form factor is compatible with the SIM7070E (LTE450 Cat M1 & NB2 module)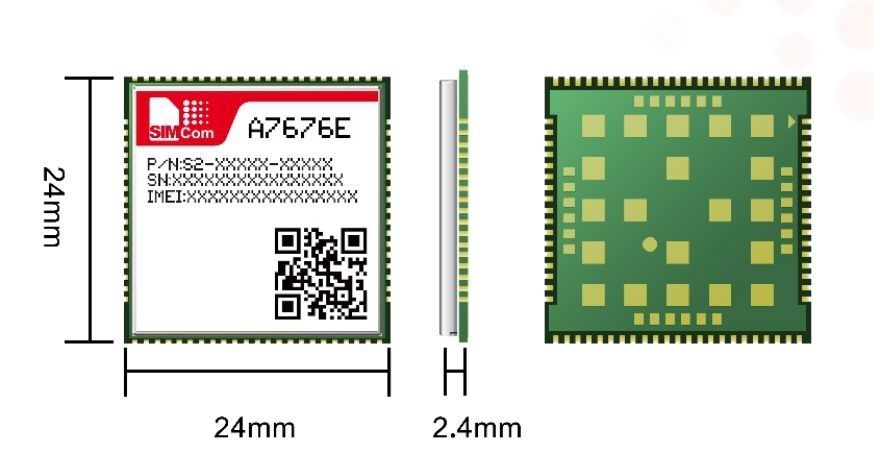 The A7676E needs a supply voltage of 3.4V – 4.2V, and operates at temperatures from -40°C up to + 85°C, comes in a space saving 24mm x 24mm package, and beside already mentioned software drivers the firmware can be updated via USB/FOTA. All necessary certifications like CE-RED, RoHS & REACH are available.
---
Are you interested at more information, samples and suitable evaluation board of SIMCom`s new A7676E LTE CAT 1bis module?
---
Samples are already available for $10 and the corresponding evaluation board for $50. Please get in contact with us we will be glad to help you!
---