Sunnyway – FPC antennas for Cellular, GNSS, WiFi and NFC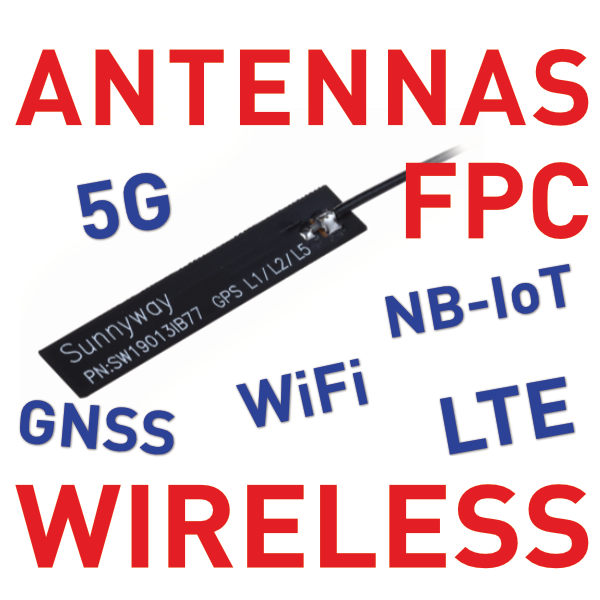 The FPC antenna product family is one of many at Sunnyway. As an antenna manufacturer, Sunnyway also offers a variety of other antenna types (PCB, steel, spring, patch, LDS and ceramic). In addition, custom antennas for a wide variety of applications are also available from Sunnyway.
Highlights FPC antennas
---
FPC antennas from Sunnyway support multiple wireless communication standards. This includes
2G-5G networks incl. NB-IoT & LTE Cat M1
WiFi
Bluetooth
Due to their flexibility, FPC antennas are very well suited for use in products with complex (housing) structures. For example, they can be used as NFC antennas in mobile POS devices directly at the appropriate location on the front of the housing without any restrictions for the PCB design.
Due to the aforementioned possibility of having Sunnyway develop customized antennas, your product designers will be able to create almost any housing shape.
Sunnyway's standard FPC antennas
---
Sunnyway offers standard FPC antennas with diverse sizes and frequencies:
SWF001; SWF002; SWF009 (2G-4G)
SWF003; SWF010; SWF012 (2G-5G)
SWF004 (LoRa)
SWF005 (GPSL1+L2+L5; Glonass; Galileo; Beidou)
SWF006 (Dual-Band WiFi)
SWF007 (2G-4G; NB-IoT; Cat M1)
SWF008 (2G-5G; NB-IoT; Cat M1)
SWF011 (2G-5G; GPS+Galileo+Glonass)
SWF013 (2G & 3G)
NFC antennas (13.56MHz)
No antenna without wireless module
---
In addition to the antennas, Ineltek offers you the appropriate wireless modules from various manufacturers.
---
Especially in mobile communications, M2M solutions are currently in a state of upheaval, as 2G and 3G networks worldwide will be switched off step by step by 2025 (read more here).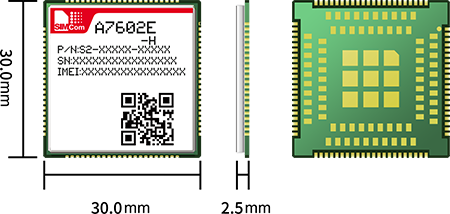 For LTE applications with fallback (2G & 3G) the SIM7600X (Cat.1) or the SIM7600X-H (Cat.4) from the wireless manufacturer SIMCom are very interesting. For cost-sensitive applications that do not require global network coverage, the A7602X-H from the same manufacturer is suitable.
---
For IoT applications with NB-IoT and LTE Cat M1, the SIM7080G, which supports both standards, is very well suited.
As leading 5G module manufacturer, SIMCom launched world's first 5G module back in 2019. In the meantime, further 5G modules, such as the SIM8260X, have expanded the range.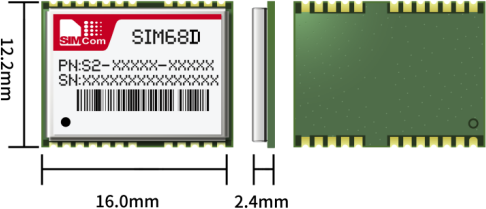 SIMCom's SIM68D supports all common GNSS standards such as GPS, GLONASS, BeiDou, Galileo and QZSS, which makes it very versatile.
---
WIFI with Espresif
For WiFi applications the ESP32-S2-MINI-2U from Espressif, one of the leading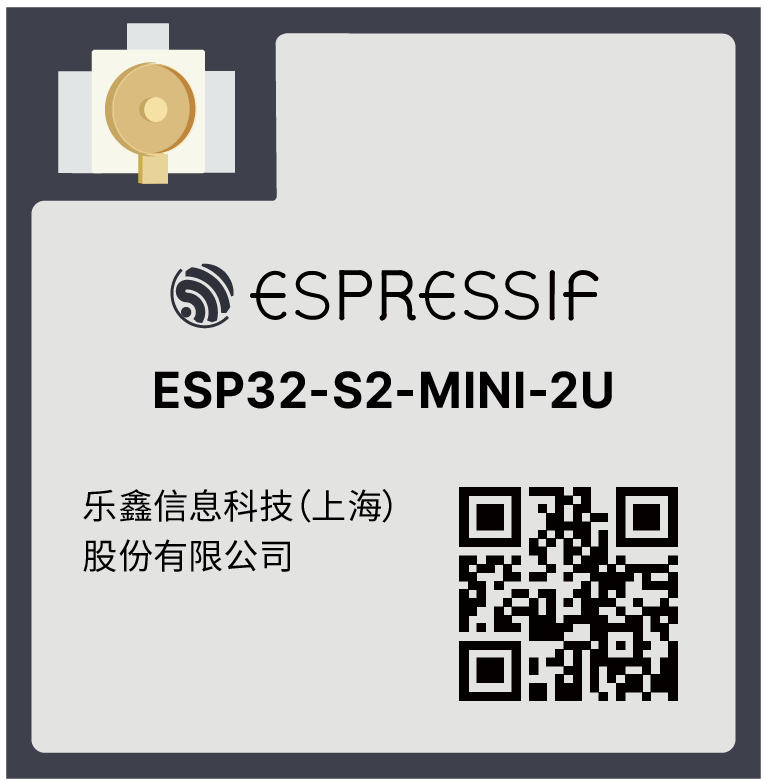 WiFi manufacturers for the IoT sector, is to be named. This module is based on the ESP32-S2 SoC with 240MHz single-core processor and extensive peripherals like USB OTG, touch, LCD interface and more.
Combined WiFi/Bluetooth solutions with different processing power for the application program are already available at Espressif. A solution to support the next generation of home automation devices with the matter protocol is in the pipeline. For more information about the matter protocol please find the recording of our webinar at Ineltek's YouTube-Channel.
For the aforementioned NFC applications, such as POS devices, we are happy to offer our advice on ST Microelectronics' RFID/NFC reader ICs, such as the ST25R3916.
---
We would be happy to assist you with product selection for your next wireless connectivity design. Contact us directly by phone, or send us a short inquiry with the following form:
---