SIMCom – SIM8500 – LTE Cat.4 Module – The right fit for your Charging Station applications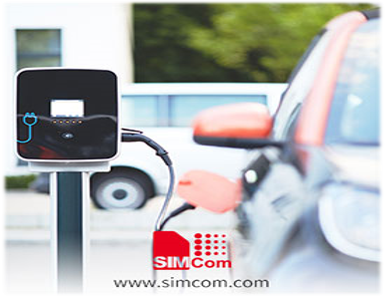 The rapid development of new electric vehicles also drives the development of intelligent charging piles. New energy vehicle charging piles integrate functions for wireless communication, cloud computing, smart grid, Internet of Vehicles and other technologies, so that people, vehicles and charging piles can communicate. Data connectivity requires a module to transmit data. The high integrated LTE module SIM8500 of SIMCom can transmit data between intelligent charging piles, people and vehicles, achieving fast communication.
---

Benefits to users:
Car owners can recharge, view payment records and check available charging piles and services around them through a mobile APP
Quickly find nearby charging facilities
Intelligent allocation mechanism to avoid queuing for charging
Real-time transmission of charging data, easy to see
Improvements for operators:
Charging pile operators can monitor charging equipment remotely on a cellphone to ensure the normal operation of charging business, which greatly improves user convenience and the usage of charging piles
Real-time monitoring
Charging pile management
The SIMCom module SIM8500 does not only integrate the modem for wireless communication but also embeds a quad core application processor. So it is easy to monitor the status of a charging pile in real time and communicate through wireless connection. For example, status and health data (over-voltage and under-voltage protection, lightning protection, output short-circuit protection, leakage protection, over-current protection and other status data) will be sent to the platform right away for processing. In this way, monitoring and protection completely put an end to safety risks. In case of emergency, press the button, power will be taken off of the pile instantly, to protect personal and property safety.
---
Key Features of SIM8500 intelligent module:
LTE Cat 4 intelligent module equipped with the Android system and UNISOC 4-core 64-bit ARM Cortex-A53 processor
Main frequency up to 1.4GHz
built-in Mali T820 MP1 high-performance graphics engine supports 2-channel HD cameras and capacitive touch screens
powerful high-speed data transmission and multimedia processing capabilities
multiple communication systems, including GSM/GPRS/EDGE, WCDMA/HSPA+, LTE-FDD, LTE-TDD
short-range communication like Wi-Fi 802.11b /g/n, BT4.2 and multi-system satellite positioning like GNSS
can be connected to external cameras, displays, audio, sensors and other devices, enabling multi-dimensional data acquisition for human-computer interaction
Interfaces like MIPI_DSI/CSI /UART/SPI/I2C/GPIO/USB
---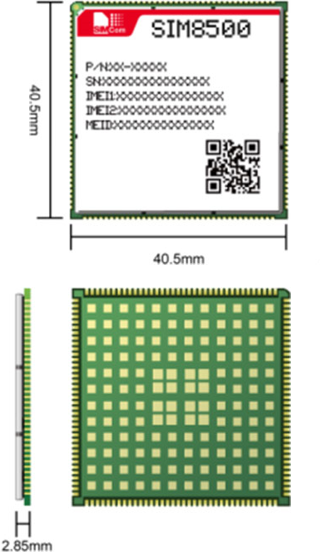 For more detailed information, evaluation environment and support for your next application get in contact with us now:
---