Renata presents next-generation battery – a Lithium Thinfilm cell CP042350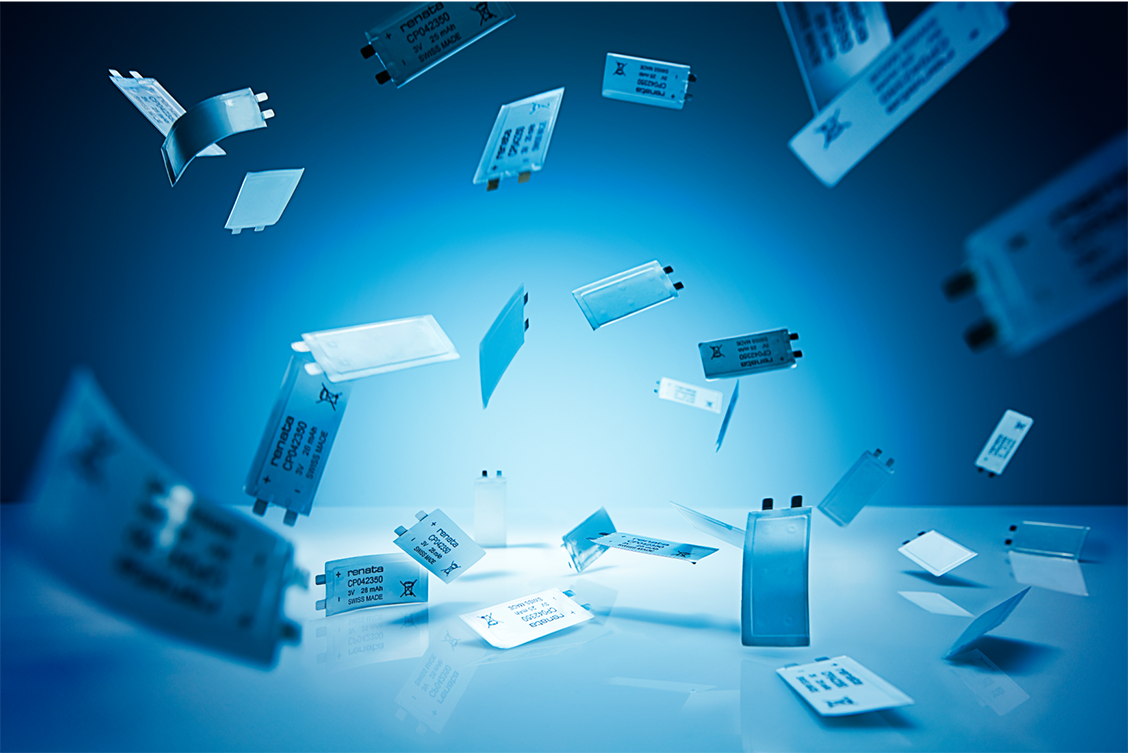 Smaller, lighter, powerful: high-quality batteries are extremely important in today's and tomorrow's connected world. Wearable technologies are a remarkable segment witnessing significant growth and they can only deliver performance when equipped with the right power supply. We, the Renata SA, are very proud to meet rising market needs by introducing our newest development: the Thinfilm battery CP042350.
Power made in Switzerland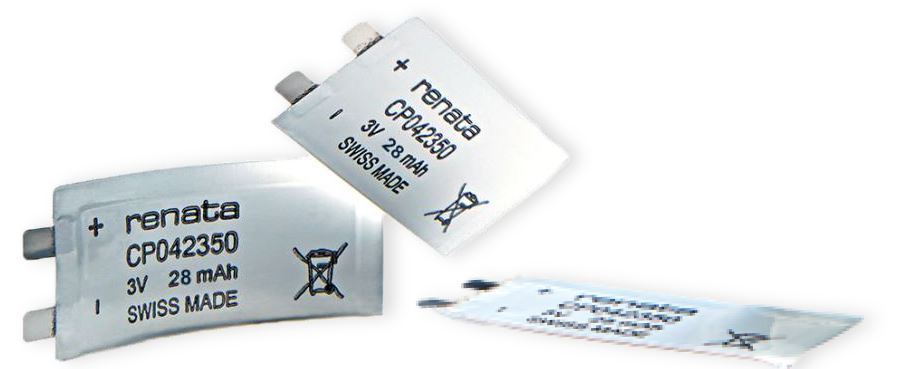 Small in size, our new 3V Thinfilm battery CP042350 is ideal to create smaller electronic devices since the thickness of the battery of just 0.42mm is much less than that of conventional lithium batteries.
With a capacity of 28mAh and an average weight of 0.86g, this next-generation battery can be used in a wide range of industrial, medical and consumer applications such as smart cards, smart textiles, price tags, smart packaging labels, smart wristbands, sensors, RFID etc. Thanks to its enhanced Lithium Manganese composition, the energy density of C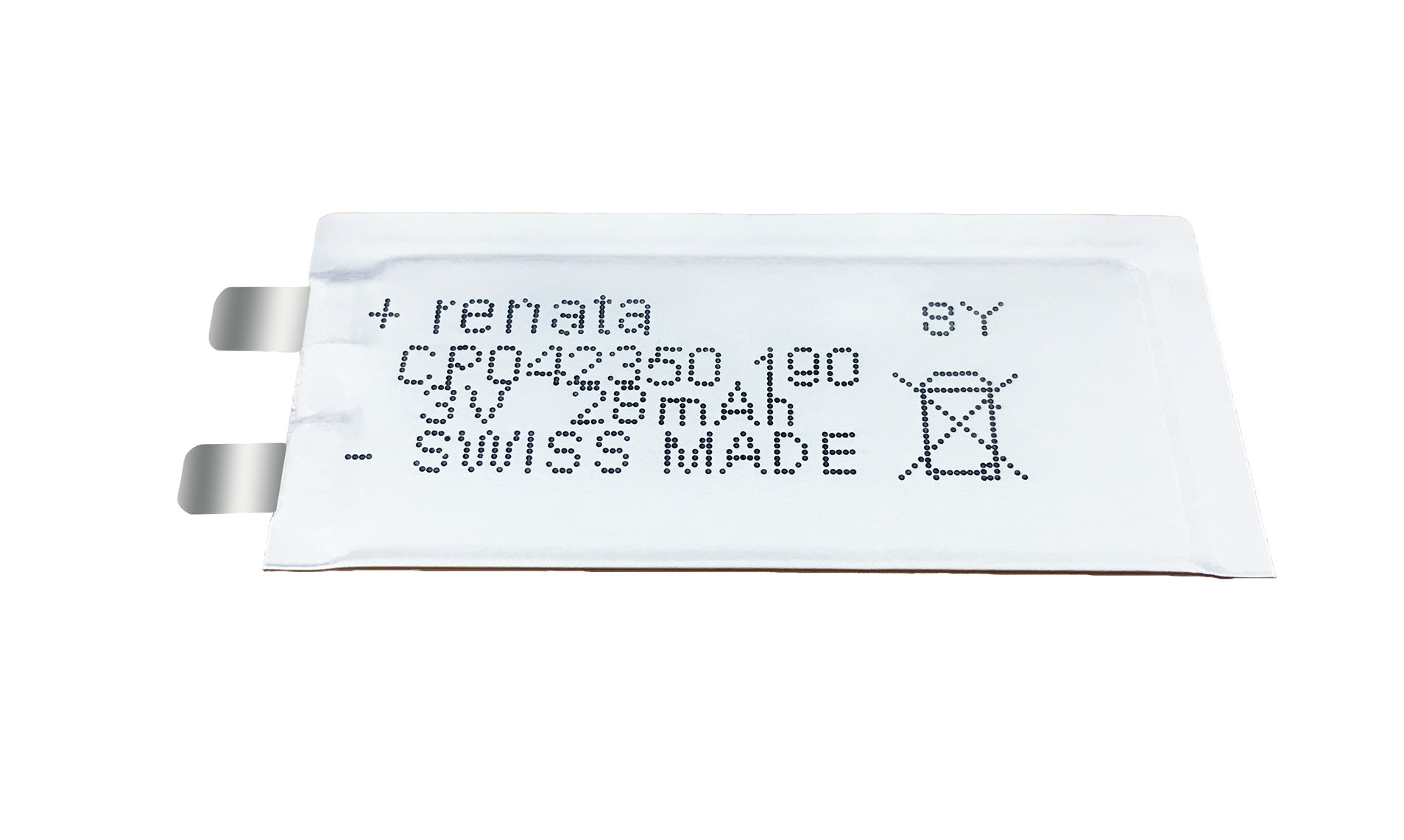 P042350 is as twice as high as comparable products on the market.
Swiss Made production of the 50×23 mm Thinfilm battery CP042350 has already started. Free CP042350 samples are available. Customizations of up to 70×70 mm for individual requirements are possible. A rechargeable series is currently in development and samples will be available from end 2019 onwards.
Product Key Features
Chemical system: Li/MnO2
Nominal Voltage: 3.0 V
Rated Capacity: 28.0 mAh
Bendability: > 1000 cycles / Ø 50mm
Internal Resistance: < 30Ω (at 50% SOC and 23°C) DC pulse of 12.5 mA, 1 s
Operating/Storage Temperature: -40°C … +60°C
Self Discharge at 23°C: < 5% / year
Thickness ( t ): 0.42 mm (±0.03mm)
Length ( l ): 50.1 mm (±0.2mm)
Width ( w ): 23.1 mm (±0.2mm)
Average Weight: ~ 0.86 g
Renata
part name

Minimum
capacity
(mAh)

Dimensions
(mm)

Data sheet

Thickness

Width

Length

CP042350

28

0.42

23.10

50.10

other sizes

on request