Redpine Launches Industry's Lowest-Power Wireless MCU and Connectivity Solutions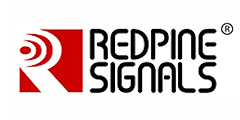 Redpine Signals, Inc. launched the industry's lowest-power multi-protocol wireless MCU (WiSeMCU™) solution – RS14100 – for battery-operated IoT devices. It features advanced security with integrated Bluetooth® 5, dual-band Wi-Fi®, 802.15.4/ZigBee®/Thread and ARM® Cortex®-M4F application processor. Redpine Signals also launched the RS9116 wireless solution, which features multi-protocol wireless connectivity and is available in both hosted (n-Link™) and embedded (WiSeConnect™) configurations. These new low-power solutions build upon the success of Redpine's RS9113 and RS9110 devices, which together have been in production for over a decade and have been deployed by thousands of IoT customers worldwide.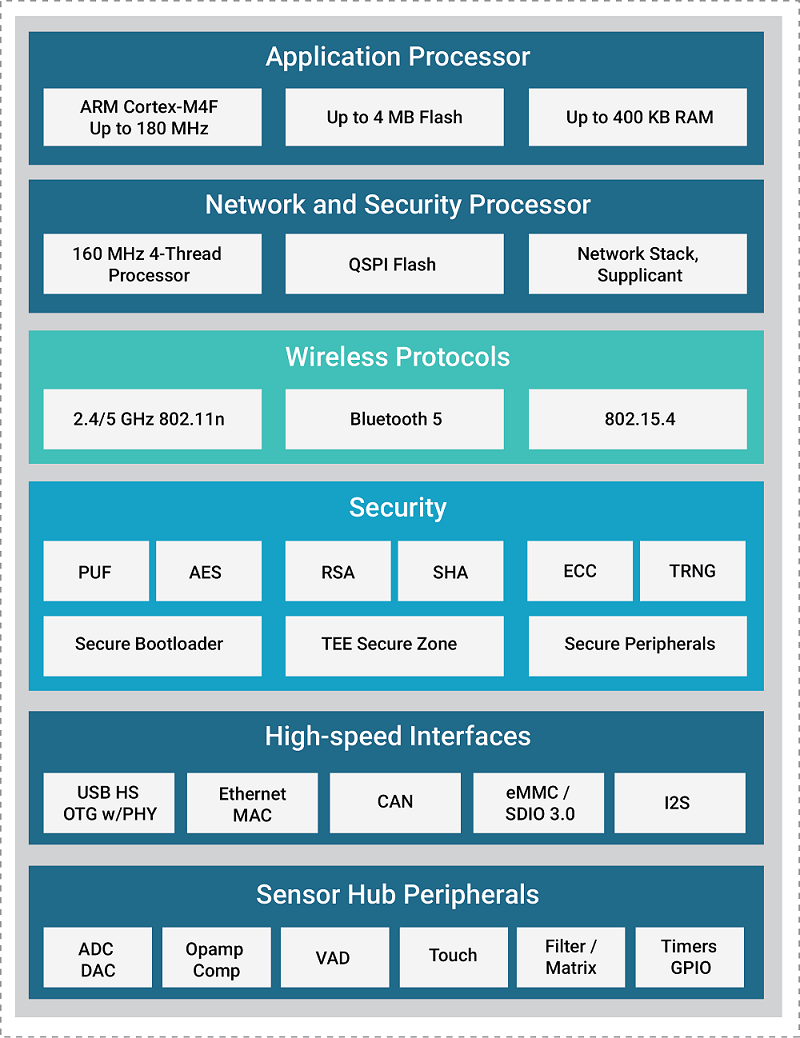 "The IoT market requires devices to be always connected to the network, driving the need for ultra-low power connectivity solutions. The IoT devices also need to support multiple wireless protocols to connect to the cloud, connecting to other devices as well as provisioning," said Venkat Mattela, Chairman and CEO of Redpine Signals. "In addition, security is a major issue for the IoT market, making it critical for device makers to provide multiple levels of security. Redpine's RS14100 and RS9116 have been designed based on these critical IoT market requirements to provide an optimal solution for battery operated devices."
The RS14100 and RS9116 implement multi-protocol wireless connectivity with dual-band (2.4/5 GHz) 802.11abgn Wi-Fi®, Bluetooth® 5 (including long range, high throughput and advertising extensions) and 802.15.4 which can be used for Thread or ZigBee® connectivity. The RS14100 features an ARM® Cortex®-M4F which can operate up to 180 MHz and includes up to 4 MB of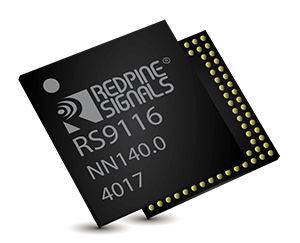 flash for applications. Users can choose from various SoC and module packages based on their system requirements, including the industry's smallest integrated module at 4.6mm x 7.8mm. The WiSeConnect embedded modules provide an industry-high throughput of over 90 Mbps with integrated wireless stacks, wireless profiles and networking stack. n-Link hosted modules interface to processors running Linux, Android or Windows operating systems.
The RS14100 and the RS9116 feature a patent-pending 'big-little' architecture at every level including MCU, Wi-Fi, Bluetooth 5 and 802.15.4, providing optimized transitions between high-performance and low-power operating modes. This unique architecture enables the industry's lowest Wi-Fi standby associated power of <50uA, an ARM® Cortex®-M4F that can provide as low as 15 uA/MHz operation, and integrated Bluetooth 5 which has lower power than even stand-alone Bluetooth 5 devices. These ultra-low power capabilities enable battery-operated devices such as security cameras, smart locks, video doorbells, fitness bands, industrial sensors and location tags to have over 3-4x more battery life compared to competing solutions.
The R14100 is based on a secure-zone architecture with security processor separated from applications processor, PUF (Physically Unclonable Function) based root-of-trust, Suite-B crypto HW accelerators, secure boot, secure firmware upgrade, secure XIP and secure peripherals. It provides high-security levels required for applications such as mobile point-of-sale terminals, smart locks, medical devices and secure voice-based ordering.  The RS9116 also provides a subset of these security features relevant for providing wireless connectivity.
The RS14100 includes an "always-on" sensor-hub with hardware accelerators for voice-activity detection (VAD), vector filtering, interpolation and matrix multiplication, sensor data collection and capacitive touch. This enables new applications such as voice triggers for primary battery-operated devices.  The RS14100 also supports a rich set of digital and analog peripherals including CAN, Ethernet, eMMC/SD Card, OpAmp, ADC, DAC and USB OTG.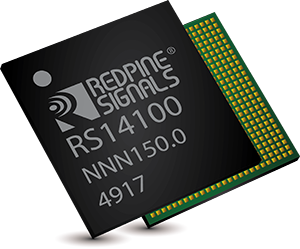 The RS14100 and the RS9116 SoC and modules are sampling now with volume production starting in Q2 2018.
For more information, please visit www.redpinesignals.com.
To receive even more information like technical data sheets, samples, EVBs or price information please contact an Ineltek office within your area or contact us at info@ineltek.com.