Qorvo – PAC5285 a fully integrated solution for motor applications up to 40V/20W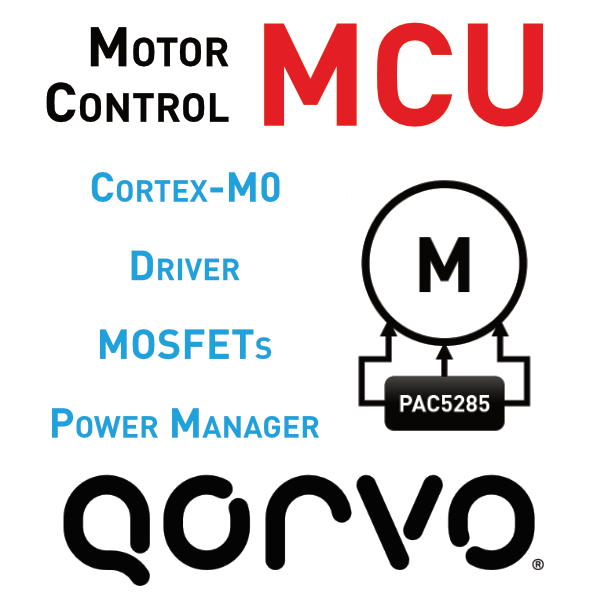 Qorvo offers solutions for motor control and regulation with the Power Application Controllers or PACs for short. The most different voltage ranges from 12V DC applications up to 230V AC solutions are supported.
While our article on the use in gardening equipment gives an overview, we would like to introduce you to one of the latest derivatives, the PAC5285.
---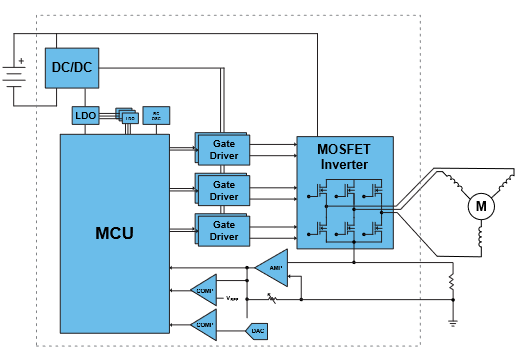 Like all PACs, the PAC5285 integrates a microcontroller (Cortex-M0 based), the power supply as a DC/DC regulator up to 40V, the gate drivers and the MOSFETs to drive the motor!
The 6 integrated 40V MOSFETs with a RDSON of 300mOhm allow the control of 3-phase BLDC motors.
---
With the multiple monitoring and protection functions for motor current monitoring, temperature monitoring, over & under voltage detection, the realization of a powerful and at the same time safe solution is guaranteed.
By targeting typical applications with 2S to 6S battery packs and power levels up to 20W, applications such as
Handheld care and beauty devices
Handheld electric mini tools
White goods door locks
Rotors in air drones
but also any other application you can think of in this power and voltage range.
---
Especially for applications which have to be realized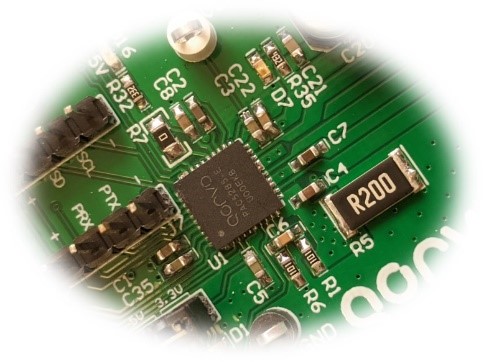 on smallest space the fact that beside the PAC5285 only a few back-up capacitors and 3 resistors are needed is very helpful.
To start directly with the evaluation, the PAC5285EVK1 offers all necessary interfaces to get started.
With the versatile functions of the control algorithms for an FOC contained in the software package (currently V4.30), development can be performed in a targeted manner, since in additional to motor auto-tuning features and start-in-motion strategies, all possible configurations of motors with and without hall sensors or different configurations for the current feedback are directly supported.
---
Talk to our team about how you can realize your requirements with the PAC5285 or which PAC is the optimal power application controller for your product.