Qorvo® Launches World's First Dual-band Wi-Fi 6 Front-end Module
Greensboro, NC, September 13, 2019 – Qorvo® (Nasdaq: QRVO), a leading provider of innovative RF solutions that connect the world, today introduced the world's first dual-band front-end module (FEM) for Wi-Fi 6. This new FEM is ideally suited for Wi-Fi 6 customer premise equipment (CPE), combining the performance required to deliver HD/4K video with the efficiency needed for the Internet of Things (IoT).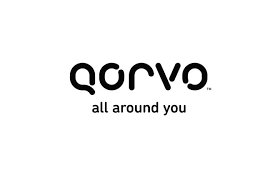 Wi-Fi 6 (802.11ax) represents the next wave of growth in Wi-Fi by supporting increased per-user traffic demand, increased users per access point, increased cellular offloading, higher-density deployments, and additional power and performance.
Qorvo's new QPF4800 FEM offers industry-leading efficiency, superior thermal design, high linear output power and best-in-class receive performance in a compact dual-band form factor that supports 2.4 and 5 GHz frequency bands. It incorporates the power amplifier (PA), low-noise amplifier (LNA) with bypass, and switches/diplexers in a very small form factor. Compared to dual-band FEMs supporting Wi-Fi 5 (802.11ac), the QPF4800 improves linear output power by 77 percent – providing better range and capacity – while consuming 20 percent lower power for better thermal performance required for multiple-input multiple-output (MIMO).
Cees Links, Qorvo general manager of Wireless Connectivity, said, "This breakthrough FEM from Qorvo is the right solution at the right time to deliver the capacity, density and thermal performance needed for 4X4 MIMO operation. This compact and efficient solution allows equipment manufacturers to quickly meet the challenges of Wi-Fi 6 without sacrificing size, power or performance."
The QPF4800 Wi-Fi 6 FEM and other Wi-Fi solutions will be featured at Qorvo's booth in Hall 1, Stand A50 at IBC 2019 (#IBC2019) in Amsterdam from September 13-17. It is now sampling with the world's leading Wi-Fi 6 CPE providers and chipset makers and was chosen for a major supplier's reference design.
Qorvo's Wireless Connectivity (WCON) business is a leading developer of wireless semiconductor system solutions for connected devices that support Wi-Fi, Zigbee, Thread and Bluetooth® Low Energy. WCON offers integrated Wi-Fi front ends and an extensive portfolio of advanced RF chips and software for the Internet of Things.
For more info, contact an Ineltek office within your area or contact us at info@ineltek.com.