Premo – 3D Electromagnetic Motion Tracking Technology
Electromagnetic motion tracking system works by using low frequency isotropic magnetic field generators (3D emitter) and one or several isotropic 3D magnetic sensors.
Both the emitter and receiver sides need special 3D magnetic coilsto generate and receive the magnetic field signals.
The system sensors picks up the EMF level produced by the transmitter, which is then processed by the unique hardware. Then, the algorithms calculate a true, high precision, absolute position and orientation of the transmitter and receivers with respect to each other.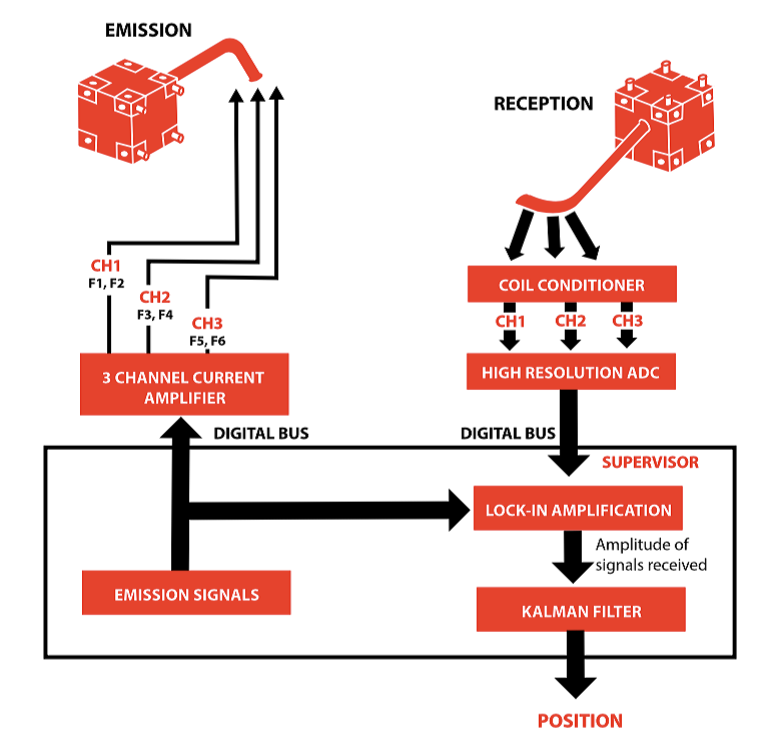 AmfiTrackis an EMF-tracking state of the art system implementation by the Amfitech company. PREMO is an expert in 3DCoildesign and manufacturing. Their expertise was built up in the automotive industry
(>30M pcs / year, 20 years of experience, 54% market share). 3D Magnetic sensors are based on 3DCoil technologies. They are key elements in the EMF Tracking System.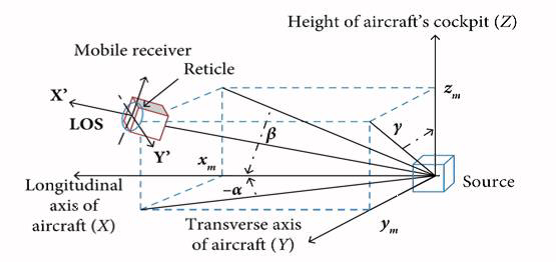 System Specifications
Highly scalable/customizable 3D positioning/orientation and motion tracking system.
High 6DOF static accuracy performance @ low hardware cost:

Position (x, y, z): < 1mm
Orientation (roll, pitch, yaw):< 0,5 degree

Flexible distance between source and sensor: 100 -3000 mm
Flexible sample rate: 1 Hz to 1000 Hz
Lowest hardware costfor consumer product applications (performance dependent).
Works using frequency domain
Smallestsize for miniature applications.
Wirelesssensors and sources.
Batterypowered (low power consumption).
100% Embeddedsoftware for position/orientation calculations (no external PC and software needed).
DevelopmentKits –EMF System
Complete EMF workingsystem, including 3 wireless sensors and one emitter base station.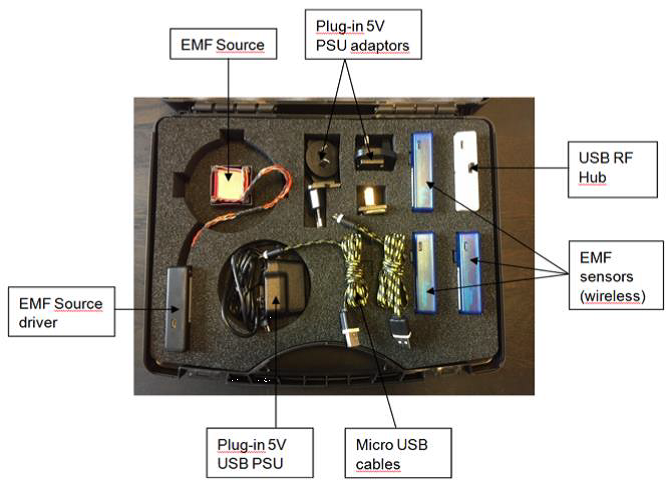 For more info, contact an Ineltek office within your area or contact us at info@ineltek.com.