Qorvo – Power Application Controller Update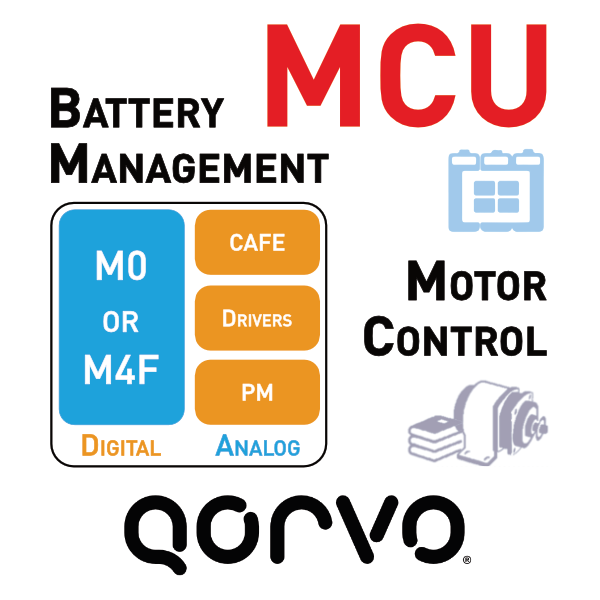 The family of Power Application Controller (PAC) is currently being expanded by Qorvo! In addition to the specialised SoCs for motor control applications that have been available for several years, the first products for battery management are now available.
This new sub-family adopts the successful concept of combining a Cortex M0 or Cortex M4F microprocessor with specialised analogue and power peripherals for each specific application.
---
Power Application Controller Architecture
In the PAC, a digital MCU part is combined with an application-specific analogue part. The following block diagrams provide an overview
Due to this flexibility, Qorvo is able to support the most diverse applications in the respective applications. The choice between a Cortex M0 or a Cortex M4F based PAC enables both standard applications and systems with advanced requirements to be realized. These two platforms offer
Cortex M0
50 MHz Main Clock
up to 32 kB Flash
up to 8 kB SRAM
10 Bit 1 Msps ADC
Serial IF – UART, SPI, I2C
Cortex M4F
150 MHz Main Clock
up to 128 kB Flash
up to 32 kB SRAM
12 Bit 2.5 Msps ADC
Serial IF – UART, SPI, I2C,

CAN
---
NEW: PAC for Battery Management
The new sub-family starts with 2 derivatives PAC2X214 (X: 2 – M0 / 5 – M4F) for 10 to 20 cells, i.e. for systems in the 40/48V up to 80/90V range, and thus addresses in a first step applications in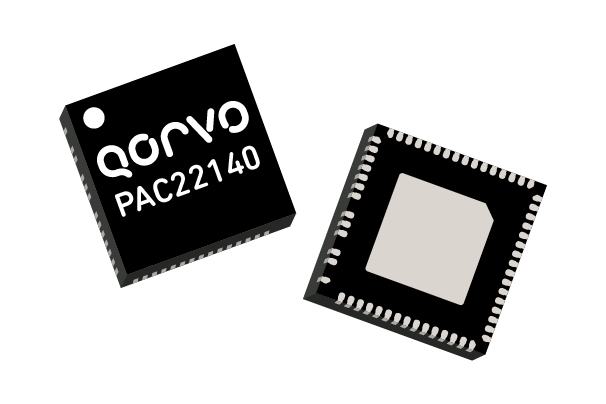 e-Bikes & e-Scooter
autonomous & steered gardening tools
big power tools: chain saws, leaf blowers, core drills
For this purpose, intelligent battery packs can be realised through the high integration of all necessary components. The analogue section is divided into three main function blocks
Configurable Power Manager

 145 V DC/DC Buck Regler
FET driver for high-side
LDO for additional functional groups like sensors or wireless modules attached to the PAC

Driver dedicated to Battery Management

FET driver for charging and discharging FETs
FET driver for external fuse
Balancing FETs (50 mA)

Configurable Analog Front End (CAFE)

For current measurement: 16 Bit Sigma-Delta ADC with differential inputs and programmable gain amp (PGA)
For voltage monitoring & cell balancing: 16 Bit Sigma-Delta ADC
10 Bit SAR ADC for voltage- / temperature sensing
DACs, comparators
Monitoring & protection functions (Over Charge, Over Discharge & Short-Circuit, Protection)
---
Development tools and application support are already to hand (z.B. für PAC25214). We will be happy to inform you about further details. Contact us directly or send us your enquiry via the web form at the end of this article.

---
PAC for Motor Control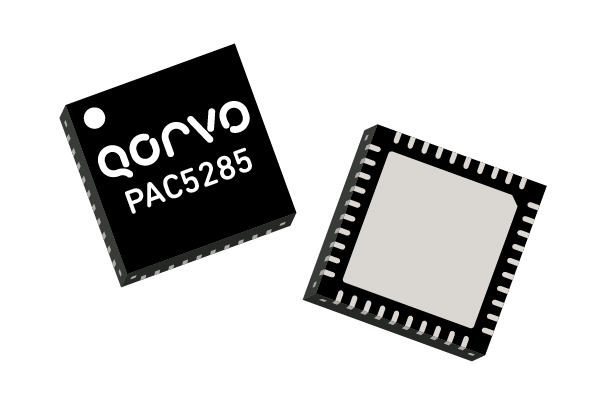 We have already published several news about the Power Application Controller PAC5Xxx (X: 2 – M0 / 5 – M4F) for motor control (BLDC & PMSM). See here a brief overview of the currently available portfolio.
Basically, derivatives can be divided into 4 voltage classes:
40 – 52V
70 V
160 V
600 V
PAC5222, PAC5285 (internal MOSFETs), PAC5526/7 (more digital I/O)
PAC5223, PAC5225, PAC5524, PAC5523A
PAC5232, PAC5532
PAC5210 (for IPM Control), PAC5253, PAC5255, PAC5256 (HV Buck), PAC5556A (HV Buck)
Especially remarkable is the PAC5285 with itegrated MOSFETs for motor control and DC/DC with charge pump. More you find here.
The PAC5x56 also offers interesting possibilities with HV Buck support (cost reduction in applications with non-isolated power supply), MV Buck regulator instead of LDO to increase efficiency, PWM timer with dead time generation in hardware as well as a "Cycle-by-Cyle OC" (overcurrent detection & protection).
---
Stay tuned for more news in this family of specialised microcontrollers. Contact us now for more information and further components for battery management & motor control applications: