Premo – Transformers for your Power Line Communication (with an EV) – the PLC-LW Series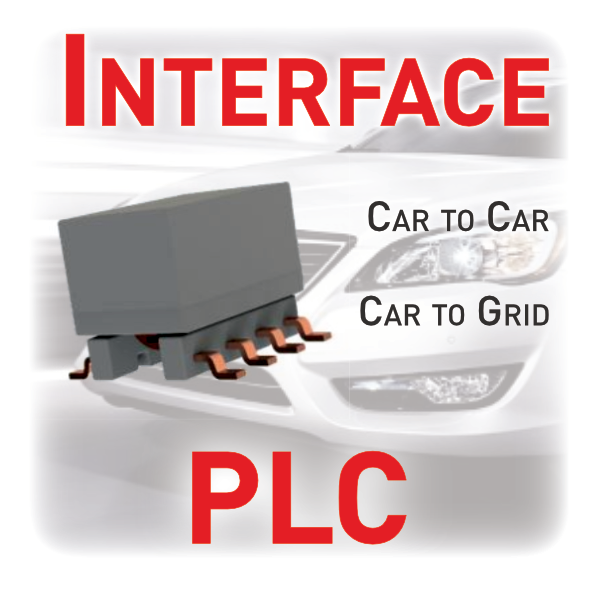 PREMO, leader in manufacturing RFID magnetic sensors, inductive couplers, and power magnetic components completes its range of signal transformers with its SMD PLC-LW series.
Providing a more competitive (low cost) product using linear winding instead of toroidal winding.
Before we go in detail please note that Premo not only offer transformers for PLC, but also inductive couplers and blocking filters. Built for Power Line Communication (PLC) by Premo these can be a very important factor in achieving the desired isolation and communication performance results – Keyword: Smart Grid!
V2G and V2V communication
This SMD isolation transformer (ratio 1:1) has been designed for coupling/decoupling signals for power lines communication according to IEC 15118 and IEC 61851-1 for charging system communication V2G (Vehicle to Grid) & V2V (Vehicle to Vehicle).
---
The HomePlug Powerline Alliance was formed to develop standards and technology for enabling devices to communicate with each other, and the Internet, over existing structure/house electrical wiring. Suitable for HPGP (HomePlug Green PHY, 10Mbps), HPAV (80Mbps), HPAV2 (Gbps) and to operate even above 85MHz.
HPGP is an innovative variant of HomePlug powerline communications technology. These are HomePlug Alliance certified, fully interoperable with IEEE1901/HPAV, the operating frequency (2 – 28 MHz) is well above switching noise generated by EV charging equipment, low power, low cost with robust performance @ 10 Mbps.
The Advantages of PLC-LW-Series
The PLC-LW-Series design with NiZn magnetic core provides the minimum insertion losses in a wide frequency band 1-30MHz and is able for communication up to 100MHz:
---
SMD coil former technology (reduced size, smaller than toroid version)
Fully automatized production as an answer to EV/PHEV the global development of demand
Ultra-low insertion losses (< 1dB) on 100-120 Ohm load (2-30MHz PLC equivalent network load)
Highly reproducible performances (better than toroidal solutions)
Wide temperature range (-40 t0 +125ºC)
UL94 and ROHS materials
AEC-Q200 Automotive qualified
13" Tape&Reel for easy handling in production
The PLC-LW-series are safety solutions (isolated coupling transformers) with two different configurations for matching to a wide range of PLC modem chipset such as Qualcomm, ST, Maxim, NXP, etc.
Elektrische Spezifikation & Bauformen
| | | |
| --- | --- | --- |
| | PLC-LW-001 | PLC-LW-002 |
| Dielectric strength | 500Vac (50Hz/1mA/1min) | 500Vac (50Hz/1mA/1min) |
| Leakage inductance (uH) | 0.25µH MAX (0.1µH TYP) | 0.25µH MAX (0.1µH TYP) |
| Inductance at 25ºC | 9µH MIN (15µH TYP) | 9µH MIN (15µH TYP) |
| DC Resistance at 25ºC | 80mΩ MAX (65mΩ TYP) | 90mΩ MAX (70mΩ TYP) |
| Turn-Ratio | 1:1 | 1:1:1 |
| Cps | 7pF MAX (5pF TYP) | 7pF MAX (5pF TYP) |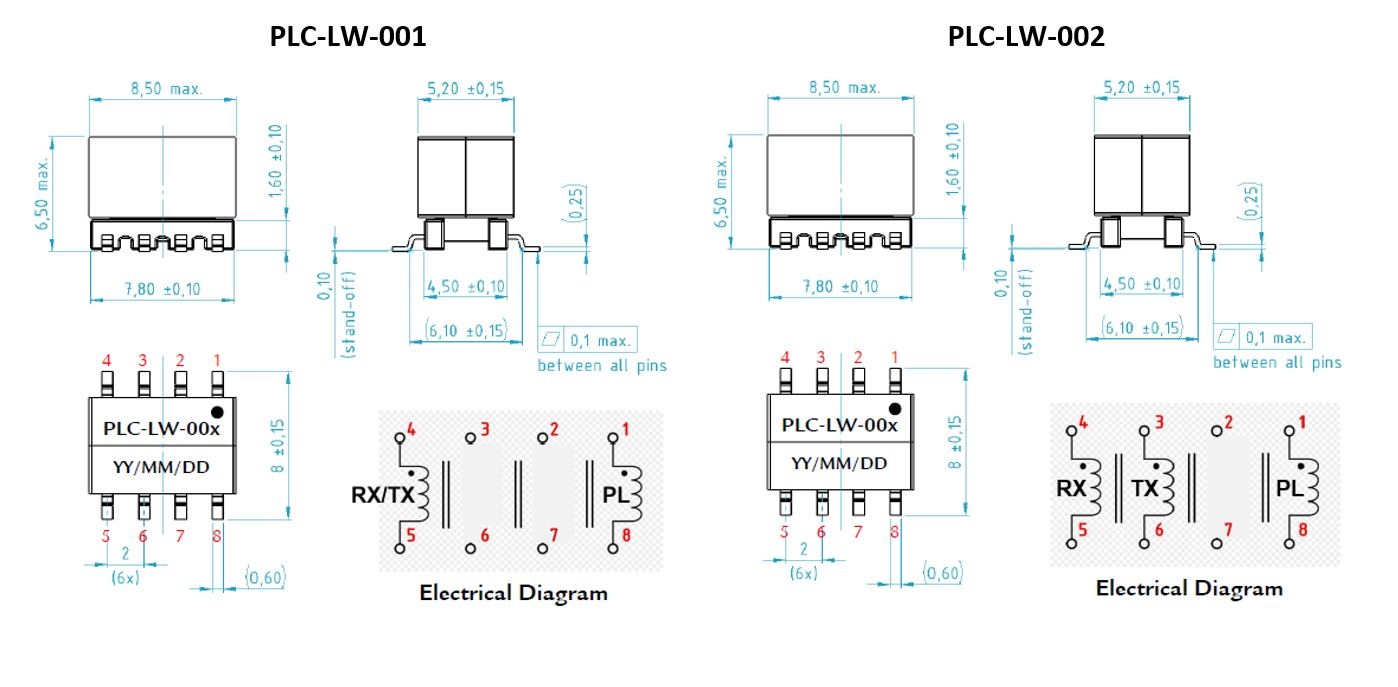 Let us talk about the full PLC portfolio for your next project. Take advantage of PREMO's innovation – we are happy to support you!
---