Nuvoton – GUI Creation Tool emWin embedded GUI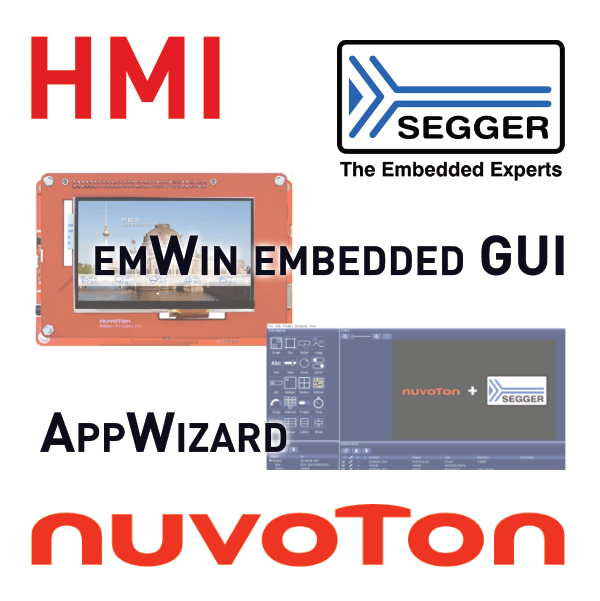 Nuvoton – New GUI creation tool for emWin available for Nuvoton's Cortex-M, ARM9 and Cortex-A35 – now with AppWizard.
As Nuvoton and SEGGER continue to expand their collaboration, customers developing with Nuvoton MCUs and MPUs have access to new tools to make user interface design more attractive, easier and more efficient.
---
Nuvoton & SEGGER
Both companies have been working together for a long time to give developers the opportunity to implement user interfaces efficiently based on the emWin environment. Customers of Nuvoton can benefit from this free of charge. Depending on the performance of the processor, different display resolutions are supported:
Plattform
Cortex-M0
Cortex-M23
Cortex-M4F
ARM9
Cortex-A35
Nuvoton Serie
M032
M2354
M460, M480
N9H20, N9H26, N9H30
MA35D1
Auflösung bis px x px
320 x 240
320 x 240
480 x 272
800 x 480 , 1024 x 768
1920 x 1080
---
Entwicklungstools SEGGER emWin Embedded GUI & AppWizard
---
With the emWin Embedded GUI environment, high-quality graphics functions can be used to build a user interface. The flexible configuration of the display resolution as well as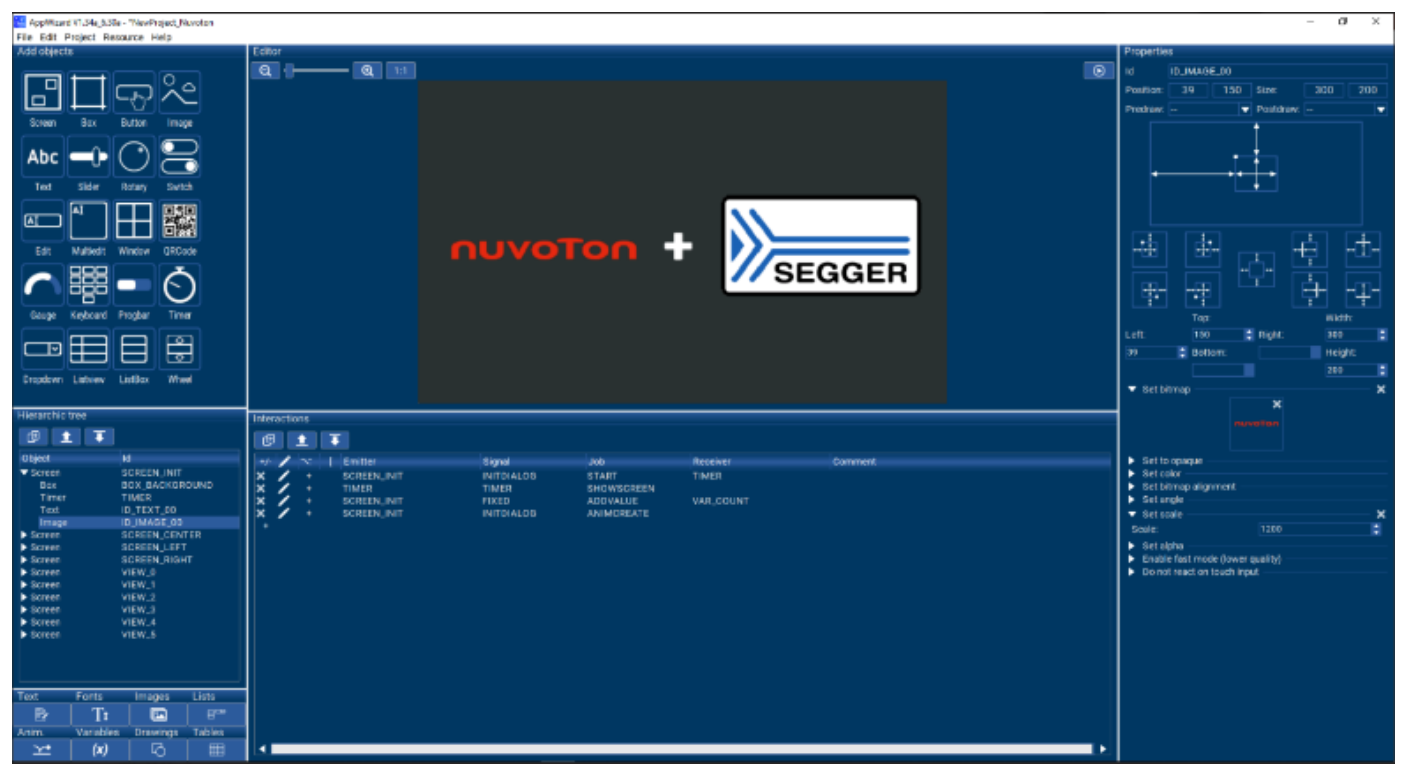 working with virtual and native resolution of the used display allow a fast and versatile implementation.
The efficient and optimized use of RAM and Flash resources of the processors results in high-performance solutions. The AppWizard also offers the possibility to realize the GUI design and the operating functions. There is no need for prior deep learning of emWin or knowledge of programming C code for HMIs.
Nuvoton has made the experience that customers were able to generate the necessary C-code within 1-2 days using emWin – supported by the AppWizard. This saves time and money in the otherwise costly developments of devices with graphical user interfaces.
---
Development Support
---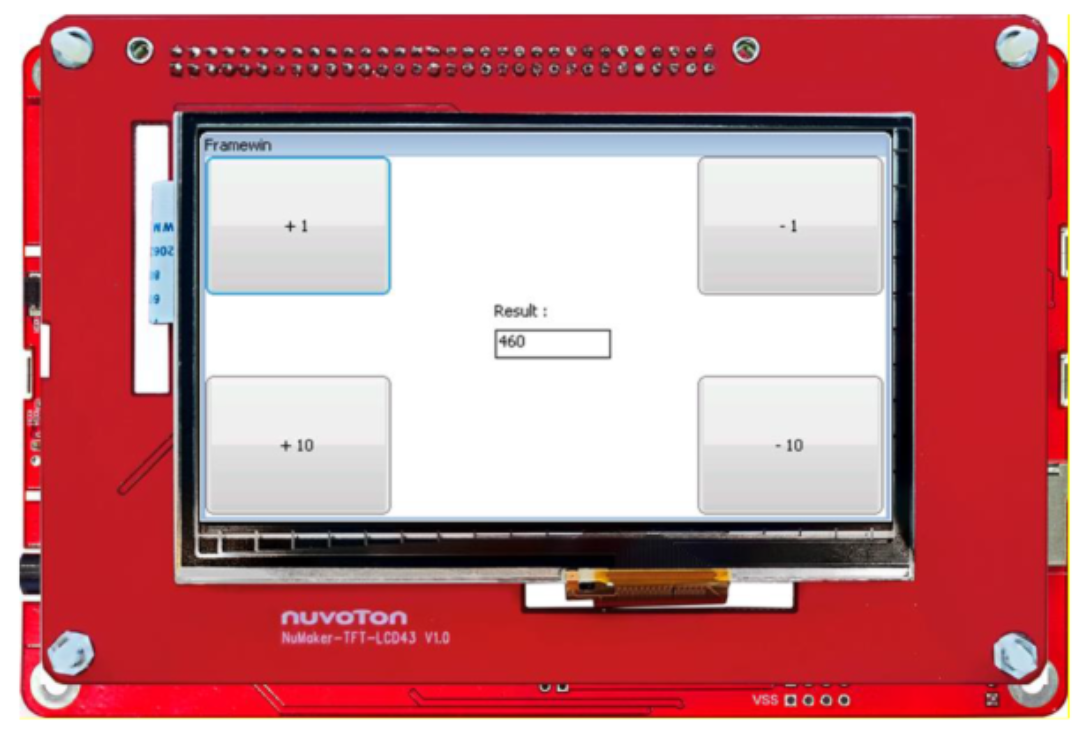 For each of the above-mentioned product families, Nuvoton offers a suitable development kit – especially tailored to HMI. These can be easily identified, as the name always includes "NuMaker-HMI-" and the respective product name, for example NuMaker-HMI-M467.
A more detailed overview can be found on Nuvotons GUI Solution Landing Page.
---
We would be pleased to assist you with further information, EVKs and support for your ongoing or next product development. Contact us or send us your request with the following form