(DE) Neoway und Ineltek verkünden den Start der gemeinsamen Zusammenarbeit im Bereich Mobilfunklösungen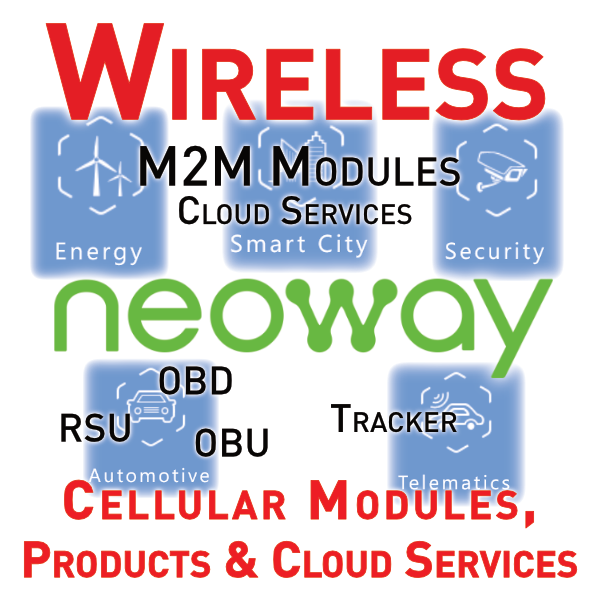 Neoway, based in Shenzen, China, was founded in 2006. Neoway offers hardware and supporting software solutions (cloud services) for globally connected applications such as smart grid, smart metering, smart city and V2X systems. The mission of Neoway is:
"To provide IIoT with stable and reliable access communication and to more effectively raise the value of IoT in society, in terms of environmental protection, efficiency and convenience."
Through long-term partnerships with SoC manufacturers, manufacturing partners and own development team with more than 350 employees at 3 development sites, Neoway today offers by,
Long-term cooperation with Qualcomm, ASR, Unisoc and Midea for SoC
Quality control according to ISO9001 and IATF16949
Customer support for software development
Customer support for test environment and equipment
Own test labs to drive certifications like CCC, CE, FC, RoHS, Reach
a broad product portfolio.
The range of products includes M2M mobile radio modules, devices with mobile radio and other wireless communication such as WiFi and Bluetooth and also the Neopipe Cloud and Neoaccess Cloud Services.
Based on the great success and the accumulated experience from the mobile radio solutions of above mentioned applications, NEOWAY today has built its wide range of products.
Product Families
Wireless Modules (for Industry & Automotive)

5G
4G
4G Smart Modules
3G & 2G
NB-IoT (eMTC)
GNSS
Wireless Device (Telematic, V2X, Fleet Management)


OBD for fleet management, insurance, car rental and dealer management
OBU & RSU for V2X systems
Tracker for trade goods & logistics
Smart Access Control
Gateways
Cloud Services (Flexible Deployment: Public Cloud, Private Cloud and Standalone Mini Services Deployment)

Neopipe Cloud: The industry's first management platform for monitoring and optimising IoT communication systems and predicting and diagnosing faults remotely. It helps ensure the stability and reliability of wireless connectivity, reduce device power consumption, improve customer service system efficiency and lower operational costs.
Neoaccess Cloud: A flexible, stable and highly efficient IoT management platform that provides a communication access service, incl. device management service, application activation service
Neoway Applications & Success
In 2009, Neoway won the competition in the power market with its industry-leading M590E product with differentiation and high quality. After 10 years, there are more than 20 million units of Neoway modules in use in power grids.
Neoway's mobile solutions can be used to implement many applications in different markets, such as…
Smart Water & Gas Metering (LPWA modules like N21 and N27 also with B31 support)
Industrial Monitoring (LTE Cat.1 modules N58 – incl. GNSS, BT and WiFi scan)
Automotive (first 4G module for the automotive industry A70, today modern solutions like A590)
Mobile payment (all-in-one solution with smart modules like N1, S2 or S6A)
Commercial Device Monitoring (N58 with integrated GNSS & Bluetooth for asset tracking)
Smart Security & Surveillance (Smart Modules like N720 with Open-Linux Support)
Smart Healthcare
Our team offers detailed and comprehensive advice on the NEOWAY portfolio available for Europe. Please contact us or send us your request via the following form