Holtek – Microcontroller for CO/Gas Detection: BA45F6846 / BA45F6856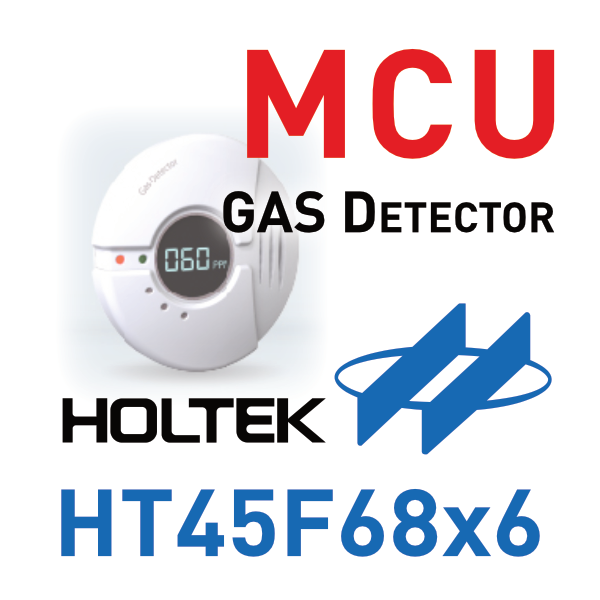 Holtek application specific microcontrollers for CO/Gas detection:
The BA45F6846 / BA45F6856 series includes an analog front-end for this application. In addition to the analog front-end (AFE), these microcontrollers offer various other interesting peripherals – details below.
Features of the BA45F6846 / BA45F6856 Series
The AFE offers various possibilities for adaptation to the sensor element. It contains an operational amplifier to preprocess the signal before the ADC.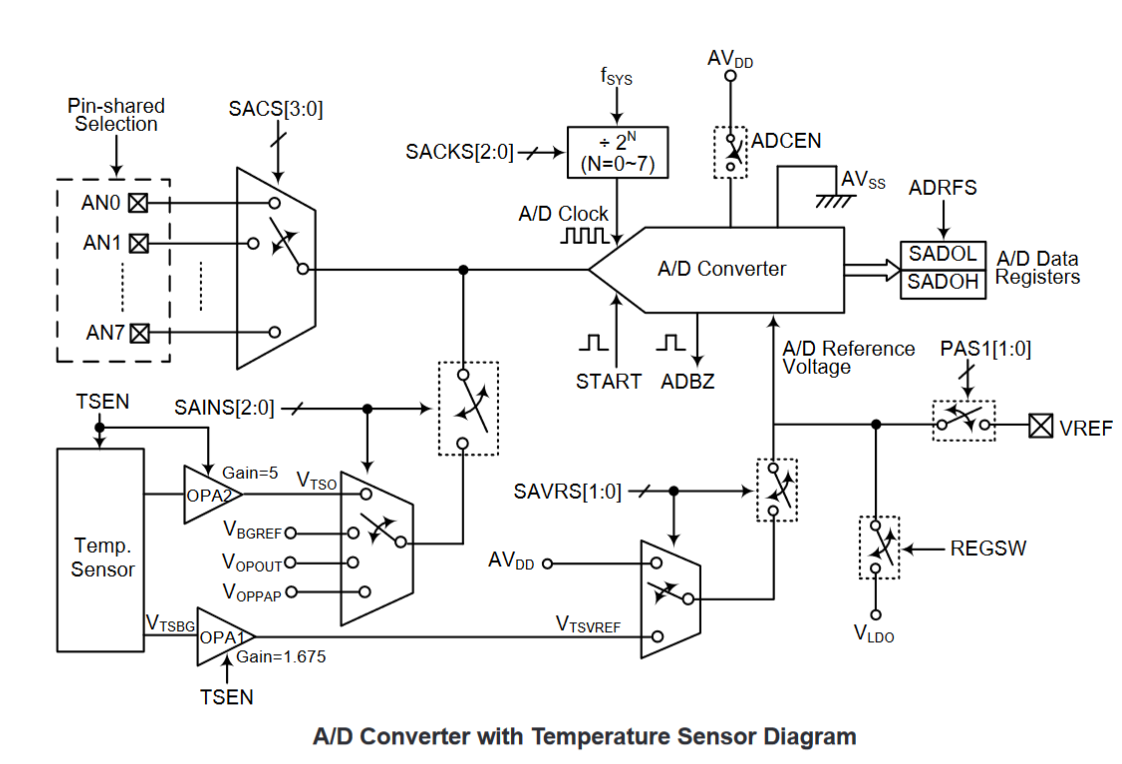 The supply voltage for the OPA can be the operating voltage or a voltage stabilized by an internal LDO. The AFE can be fed internally, directly to the ADC. The output of the integrated temperature sensor of the BA45F6846 / BA45F6856 microcontrollers can also be connected directly to the ADC to acquire temperature values for compensation, in addition to the measured value. It is also possible to use the reference voltage of the T-sensor in  the ADC.
With a typical current consumption at 3V in sleep mode with activated watchdog of typ. 1.5µA (and 10µA in SLOW active mode – 32KHz) monitoring tasks are well supported. Universal serial interfaces (I2C, SPI, UART), as well as different timer modules, are available to support applications in the measurement range. Furthermore, smaller LC displays can be used directly with the integrated 12×4 display driver.
---
Short Specification BA45F6846 / BA45F6856
Memory (BA45F6846 / BA45F6856):

4K×16 / 8K×16 Flash
256×8 / 1024×8 RAM
128×8 / 256×8 EEPROM

12-Bit ADC
Universal Serial IF supports SPI / I2C / UART
Internal 8MHz ascillator (+/-1% @ 25°C / +/-2.5% @ -40°C bis +85°C , 3V oder 5V) und 32KHz Oscillator
10Bit Standard-Timer-Module (STM) & 10Bit Periodic-Timer-Module (PTM)
Internal temperature sensor for compensation
Integrated LDO for stabilized 2.2V, 2.5V, 3.0V
Voltage Booster peripheral to 12V for Piezo-Buzzer
LCD Controller (12×4)
LQFP-48
The BA45F6846 / BA45F6856 microcontroller series extends Holtek's range of products designed for sensor implementation. In addition to these basic products, Holtek also offers ready-made sensor modules such as PIR or distance sensors.
Talk to our team about the possibilities of Holtek's innovative products