Magnachip – Discrete high speed and high ruggedness IGBTs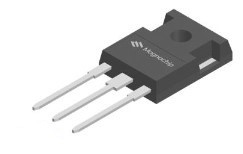 In addition to their MOSFETs, Magnachip Semiconductor is also offering discrete IGBTs in the field of power semiconductors. These IGBTs are produced using Magnachip's advanced Field Stop Trench IGBT Technology. This technology provides low VCE(sat), high switching performance with high speed switching and low power loss, ruggedness and excellent quality.
Magnachip IGBTs are mainly used in applications such as PFC, UPS, PV inverters, welding or motor control.
Magnachip is offering 650V and 1200V IGBTs. All those IGBTs have the anti-parallel diode integrated.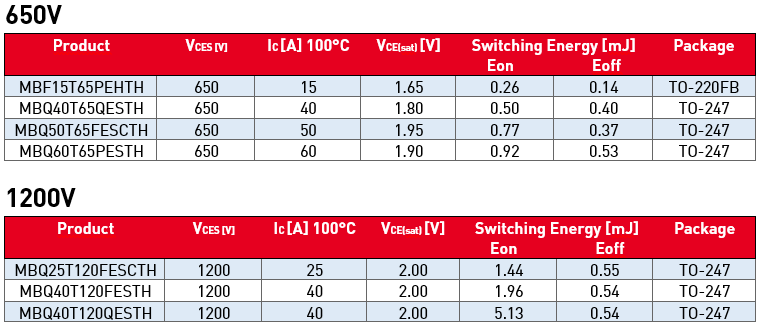 Magnachip plans to produce IGBTs with efficiencies above the usual "trench" efficiency in the future. Would this be interesting for your power electronics designs? Talk to us about Magnachip's IGBT roadmap.