Ineltek @ embeddedworld 2023: 14th to 16th of March – Hall 3A – 528
Ineltek @ embeddedworld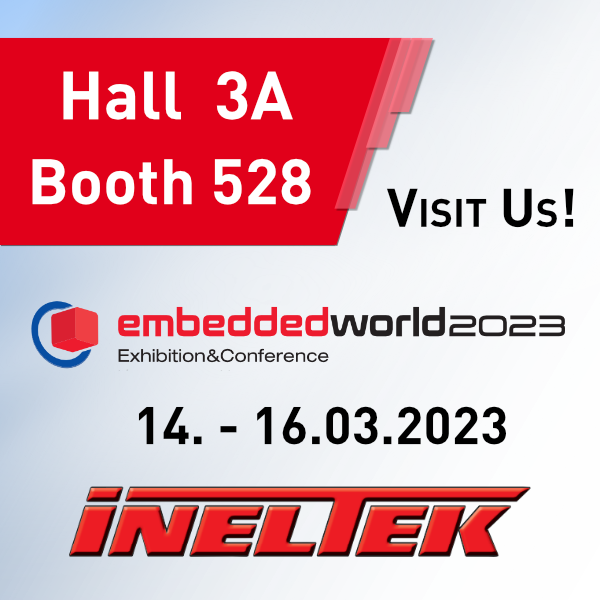 Dear customers, partners and suppliers,
one month of the new year is almost over. Just a few weeks ago Electronica closed its doors. Now embeddedworld follows in the mid of March, one of the next highlights in 2023.
Save the date!   14.03 – 16.03.2023 in Nürnberg
Ineltek @ embeddedworld
We will be happy to present you at our booth the latest innovations. Let's discuss the current trends and ongoing challenges in the electronics industry.
---
Find out about an exclusive selection of topics from our wide range of offers:
We will be pleased to be at your disposal at any time for trade fair appointments during embeddedworld.
---
Please get in touch with your local Ineltek contact person. Contact us via info@ineltek.com or send us your appointment request in the following form