Holtek – HT67F2567 – Ultra-Low Power A/D MCU with EPD Driver & EEPROM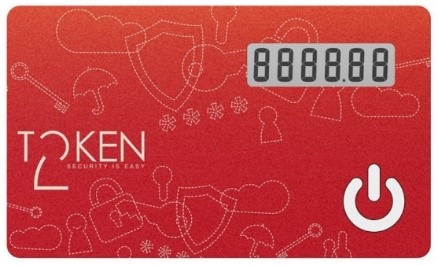 Holtek published its new ultra-low power consumption Flash MCU, the HT67F2567, which includes a driver for electronic paper displays. The device provides an excellent solution for products which require an RTC to be always on but consuming only an ultra-low standby current, such as battery powered consumer products which need an extended battery runtime.
Important Features of HT67F2567
The device includes a low-power RTC oscillator whose standby current can be as low as 155nA (typical value) when the watchdog and time base are enabled at VDD=3V.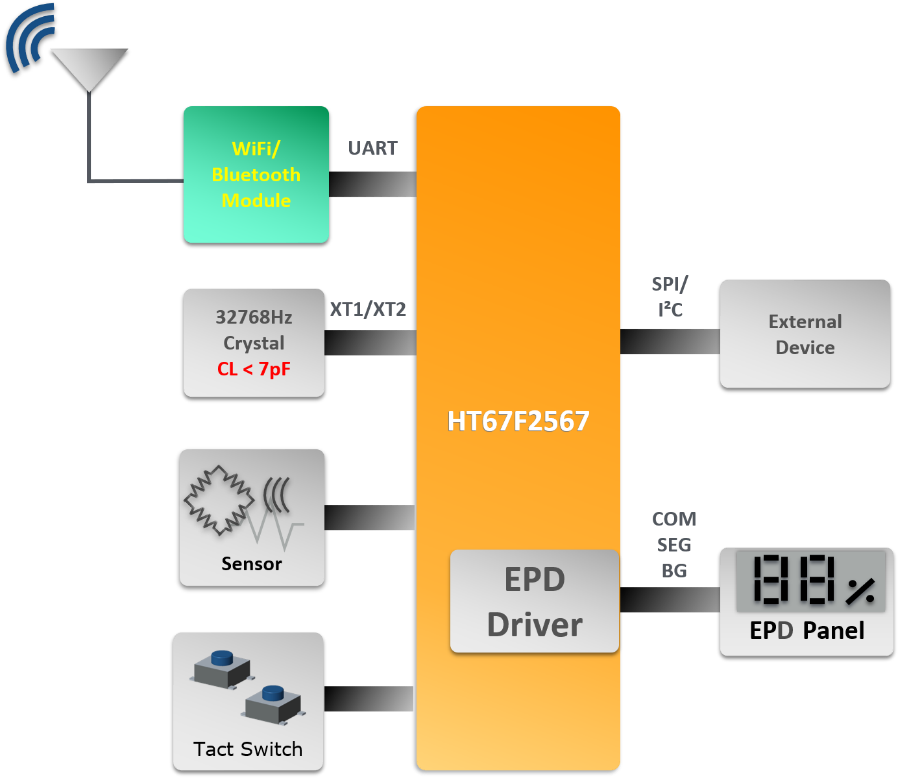 The RTC accuracy can be adjusted using externally connected capacitors to the oscillator. This making the device suitable for various power saving timing products.
With regards to the main system resources, the device includes 16Kx16 bit flash program memory, 2304 bytes of RAM data memory and 128 bytes of true EEPROM. The integrated 12Bit A/D Converter can accurately measure analog voltages and other analog signals on 7 channels. The included 12V booster circuit allows the EPD peripheral to drive red/black/white electronic paper displays, and supports up to 64 display segments.
---
Additional Peripherals and Functions
The device provides several multifunctional Timer Modules, an independent SPI interface as well as a communication module, which includes UART, I2C and SPI interfaces. These interfaces offer a high level of flexibility for communication with external devices. The device's In-Application-Programming (IAP) function provides a convenient method for the user to upgrade their product's on runtime via UART or I/O pins.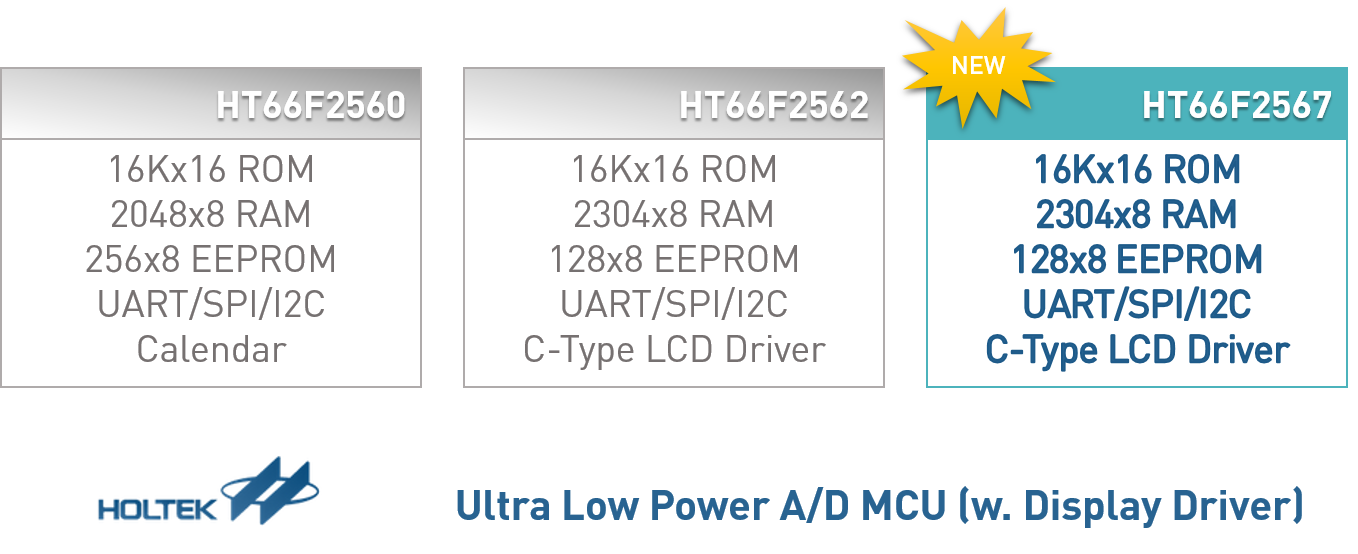 As for packaging, the device is supplied in both 100-pin LQFP and Gold Bump Dice package types.
An OCDS EV chip, named the HT67V2567, is provided for emulation purposes, offering convenience and flexibility for product development and debugging.
Have we raised your interest in the HT67F2567? Contact us for more information and support for your next low-power development.
---