Holtek – New! HT32F49365/HT32F49395 Cortex-M4F MCUs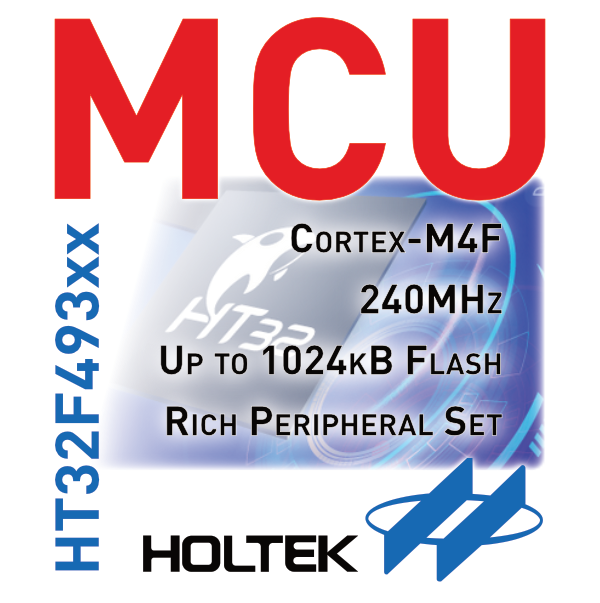 With the two derivatives HT32F49365/HT32F49395 Holtek has now released its first in-house developed Cortex-M4F based microcontrollers – ideal for applications with increased computing requirements.
240MHz, 256kB or 1024kB Flash and the extended temperature range from -40°C to +105°C enable the use in a wide range of industrial applications.
HT32F49365/HT32F49395 Cortex-M4F MCU brief outline
---
In addition to the parameters already mentioned, Holtek has integrated 224kB of SRAM. The MCUs operate in the 2.6V to 3.6V operating voltage range and have 5V tolerant GPIOs (37 to 80). Serial interfaces such as I2C, SPI, I2S together with USART/UARTs are also available as well as USB 2.0 Full-Speed and CAN 2.0 a/b.
With the XMC (External Memory Controller) external memories can be flexibly connected. SRAM, PSRAM, NAND and NOR memories are supported with 8-bit or 16-bit data bus width. Additionally, a SDIO host interface is available (50MHz, 8-bit bus mode, SDIO 2.0, MMC 4.2).
---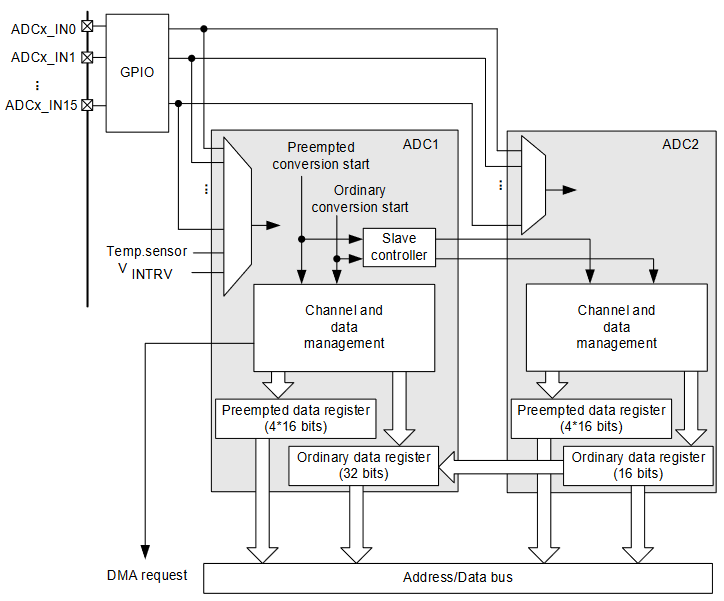 For the input and output of analog signals 3 ADCs and 2 DACs are available. The ADCs convert with a resolution of 12-bit at a sampling rate that can be set as high as 2 Msps on up to 18 channels each. Due to a complex digital control peripheral, different scenarios can be realized. With a master/slave mode the ADCs can be linked. Simultaneous conversions are also possible on 2 ADCs.
The DACs also work with a resolution of up to 12-bit (8-bit also possible) and can be used independently as well as simultaneously in Dual DAC mode.
17 timers – divided into Basic Timer (2x), General Purpose Timer (8x 16-bit, 2x 32-bit), Watchdog Timer (2x), SysTik and Advanced Control Timer (2x – for motor control incl. dead time generation and emergency brake feature) offer a solid basis for different applications.
Further information can be found in the datasheet and the user manual.
---
Package Options
Holtek offers a space-saving 6mm x 6mm option with a QFN48. LQFP packages of 48 (7mm x 7mm), 64 (10mm x 10mm) and 100 pin (14mm x 14mm) offer respectively more GPIOs and interfaces.
---
Tools & Development Environment
This new series of microcontrollers is fully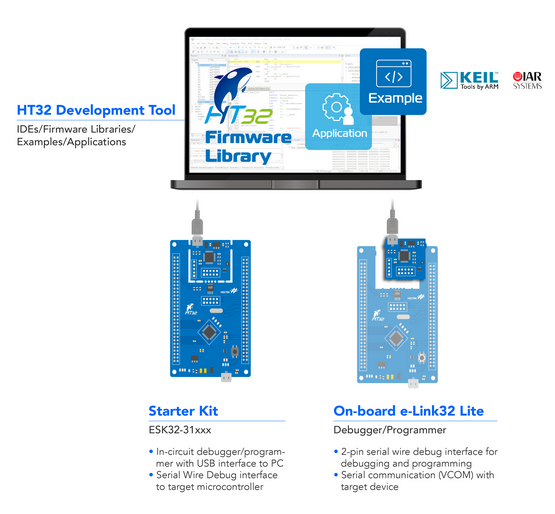 supported by the Keil MDK and IAR EWARM development environments. With the Keil MDK Holtek edition, a low-cost license is available if Keil is not yet in use at your company. Holtek offers comprehensive development resources such as hardware development kits, peripheral driver firmware libraries and application notes. Additional application notes are in the process of being released. Supported operating systems include FreeRTOS and RT-Thread OS.
---
We will be happy to answer questions and provide you with suitable pricing for Holtek's new HT32F49365/HT32F49395 Cortex-M4F MCUs for your next project. Contact us or send us your request in the following form
---