HOLTEK – 24-BIT A/D MCU WITH INTEGRATED TEMPERATURE SENSOR FOR COMPENSATION
Holtek has launched the HT66F2742, a new ATS 24-bit A/D Flash MCU. The most important feature of this microcontroller is its integrated accurate temperature sensor (ATS) to compensate errors, e.g. during the conversion of the high-resolution integrated ADC.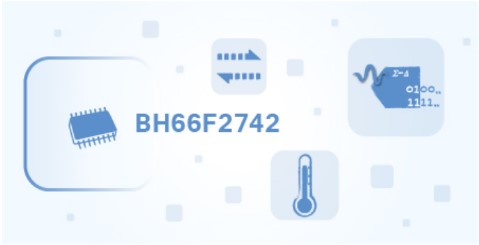 The temperature sensor achieves a factory accuracy of
This makes this new device suitable for use in infrared temperature measurements, such as body temperature measurements (forehead thermometers, ear thermometers, electronic thermometers, body temperature patches) and high-precision applications for measuring ambient temperature (e.g. for monitoring cold chains).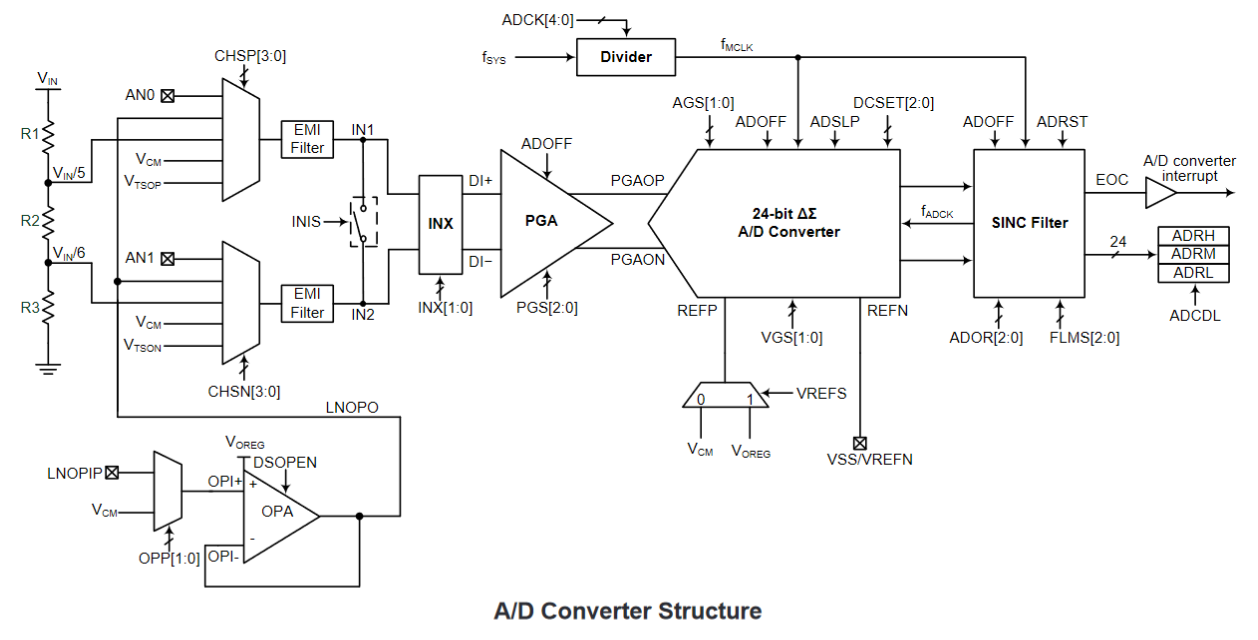 By integrating the precise temperature sensor, a 24-bit A/D converter, an OPA and a LDO, huge savings can be made in the number of external components, resulting in a smaller product size and lower production costs, as well as simplifying component procurement for the overall product.
The BH66F2742 core features:
8-Bit RISC Core @ 8MHz
Flash Program Memory: 4K×16
Data Memory: 256×8
True EEPROM Memory: 32×8
Watchdog Timer function
4 bidirectional I/O lines
Single external interrupt line shared with I/O pin
Single Timer Module for time measurement, compare match output or PWM output function
Multi-mode operation: FAST (8MHz), SLOW(32kHz), IDLE and SLEEP
Power down and wake-up functions to reduce power consumption
Universal Serial Interface Module – USIM for SPI, I2C or UART communication
Dual Time-Base functions for generation of fixed time interrupt signals
1 differential or 2 single-end channel 24-bit resolution Delta Sigma A/D converter with Accurate Temperature Sensor
Low voltage reset function
Package types: 16-pin SSOP, 24-pin QFN