Epson – High-Precision RTC Modules for In-Vehicle Applications RA8000CE and RA4000CE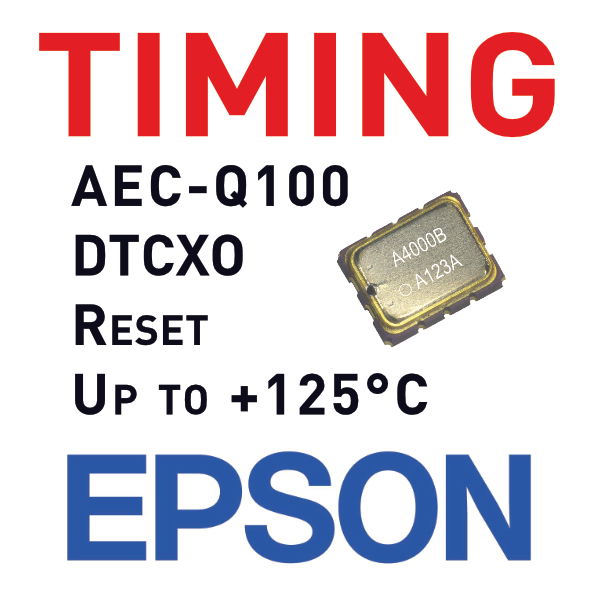 Epson's new RA8000CE and RA4000CE RTC modules are based on the proven technology of a temperature-compensated crystal oscillator (DTCXO), which ensures the highest accuracy of both the digital time indication and the output clock signal over the entire extended temperature range. For automotive applications, the RTC modules are AEC-Q100 compliant.
Improvements and new Functions
The operating temperature range of the RA8000CE (I2C) and RA4000CE (SPI) has been extended to -40°C to +125°C compared to Epson's current automotive product (RA8804CE, -40°C to +105°C).
A second timestamp and a new reset output have been added. The latter improves the safety of the customer's system by issuing a reset signal to peripheral devices in good time when the power supply falls below a certain threshold. The new modules are available with either an I2C or an SPI bus interface.
---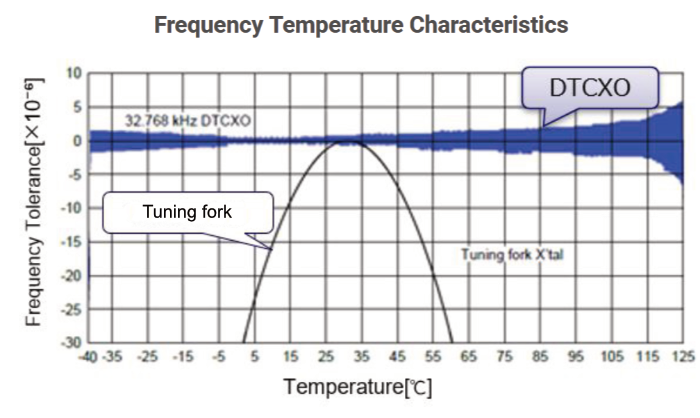 Despite the extensive functions as well as the internal DTCXO, the typical current requirement of the modules is only 300 nA.
The DTCXO enables an enormous improvement in accuracy compared to a non-compensated solution. This is illustrated by the temperature behavior in the graph on the left. While the time deviation over one month at 85°C without DCTXO is approx. 5.5 minutes, the RTC modules introduced here achieve a small error of only 13.2 seconds. Even at +125°C a 7 to 8 times better accuracy is achieved.
Applications
The RTCs are ideal for in-vehicle devices such as battery management systems (BMS) and automotive master clocks, but also for industrial applications at very high – or very low – temperatures. Read more about the advantages of Epson's RTC modules here.
---
Contact us here or send us an inquiry using the form below. We will give you an overview of Epson's broad RTC portfolio and support you in choosing the right product for your next development.