Espressif – Start with Matter in your Smart Home with the upcoming ESP32-C2 for price sensitive Products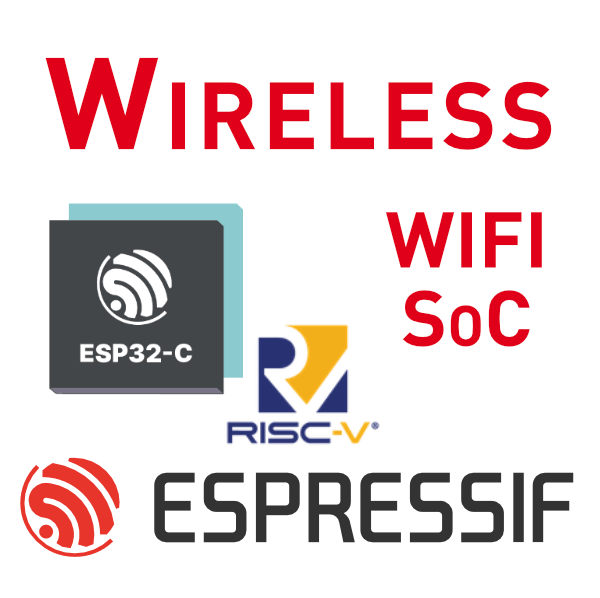 We have already introduced you to the ESP32-H2 which also will support the Matter protocol. And now Espressif will follow with the ESP32-C2. One of the most important goals for Espressif in creating this chip was to reduce its silicon area and the flash-size requirement. This is why ESP32-C2 has been designed to target simple, high-volume, low-data-rate, IoT applications, such as smart plugs and light bulbs.
In comparison to the already released ESP32-C3 the ESP32-C2 is a chip in a 4mm x 4mm package, with 272 kB of SRAM memory. It runs frameworks, such as ESP-Jumpstart and ESP RainMaker, while it also runs with the ESP-IDF. The ROM code of ESP32-C2 is optimized, as it reduces the need for flash making it a more cost sensitive solution than the ESP32-C3.
So if you need a small, simple and cost efficient SoC that is able to provide your application with robust connectivity, ESP32-C2 is the way to go. Besides, ESP32-C2 also continues the tradition of Espressif's excellent security, having such features as secure boot and flash encryption, while also providing hardware root-of-trust for any applications.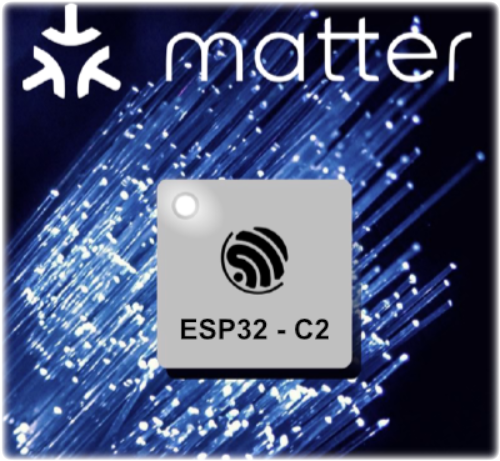 Since Wi-Fi is widely available in most places, the migration of existing Wi-Fi-based devices to support also the Matter protocol will most likely drive a large part of the early adoption of this new standard for home automation. For this reason, ESP32-C2, which is a low-cost, Wi-Fi chip supporting the Matter standard, is bound to be considered particularly valuable.
Incidentally, the improvements in the RF performance will also be applied to ESP32-C6, which is a WiFi-6-and-Bluetooth-LE 5.2 IoT chip that is to be commercially available in late 2022.
---
For price-sensitive applications: ESP32-C2
For more performance and a Wifi-6 support: ESP32-C6
---
The Matter Standard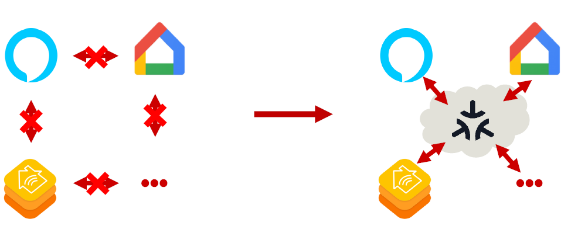 The Matter standard is designed to run on any network stacks that support IP. In its forthcoming first release, Matter will support Wi-Fi, Thread, and Ethernet protocols.
The Vision of Matter – make Smart Home even easier to use: Interoperability, Scalability & Security!
If you would like to get an introduction in Matter and how Espressif's current and future products will help in your product development and design, please check out our webinar on YouTube:
Espressif has also published a very interesting video about Matter:
When do you use Wi-Fi based Matter and when Thread based Matter?
Wi-Fi Pros
Low latency, high throughput
Most applications can be supported due to the high availability of Wi-Fi routers.
Wi-Fi Cons
High power consumption, hard to support battery power
Without an additional mesh protocol, the network is limited in scale with only one hop.
Thread Pros
Low power, support for battery power
Support for mesh network (up to 250 devices)
---
Thread Cons
We need a Thread border router for everything to function. And we still need Wi-Fi connectivity (or some other form of network connectivity).
Low throughput, high latency
The following table shows the upcoming ESP32-C2 SoCs – Modules will follow on a later stage, as always.

If you want to receive the latest news regarding the release dates on Espressif Modules or SoCs our team can keep you updated and provide you with the latest updates on availability and pricing.
---
Contact us for more information about Matter, the ESP32-C2 or even the ESP32-C6!