Epson's M-A352 Accelerometer Ideal for Structure Health Monitoring
Epson acceleration sensing technology helps realize safer social infrastructure
Munich, September 3, 2018 – Seiko Epson Corporation (TSE: 6724, "Epson") has developed a new high-performance three-axis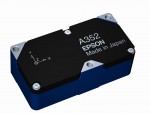 accelerometer, the M-A352. Samples will begin shipping at the end of 2018, with volume production scheduled for the spring of 2019.  
Epson's accelerometers, first launched in 2014, have been used in an array of applications, earning an excellent reputation for outstanding performance and quality. Aging social infrastructure and the soaring cost of infrastructure maintenance, monitoring, and renewal are recognized as serious problems for nations and communities. This recognition is driving a growing need for technology to monitor the health of structures using sensors. 
Epson developed the new M-A352 to give momentum to the spread of serious structure health monitoring technology. The M-A352 provides the necessary noise performance of 1 µG/√Hz or better (servo accelerometer*1 class) along with outstanding durability and manufacturability, ensuring stable supply and cost competitiveness. Offering a rare combination of excellent accuracy and high durability, the M-A352 can be used for applications where high-accuracy measurements were formerly difficult to take.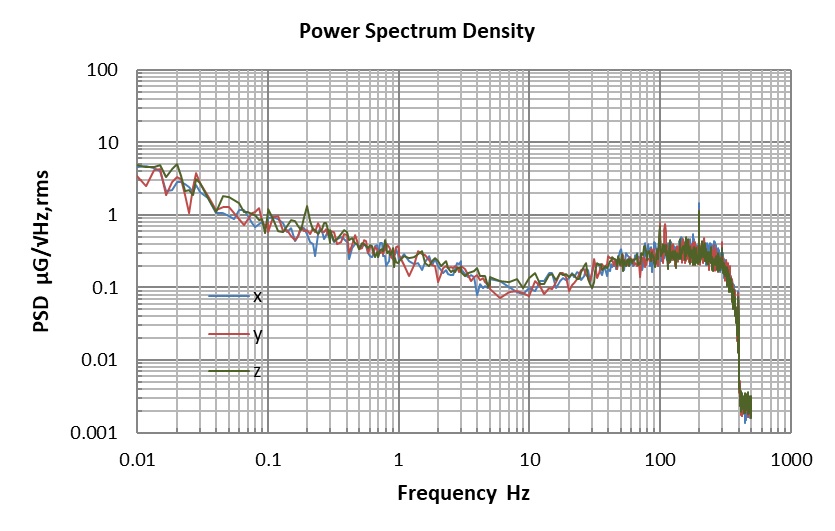 Product Features 
High shock resistance: 1,200 G (quadruple that of the M-A351, Epson's existing product) 
Low noise: 0.5 µG/√Hz typ. 
Wide dynamic range: 27 bits 
Original noise-resistance direct digital conversion technology 
Low-jitter external trigger function that enables high-accuracy time synchronization in multi-node measurement 
Applications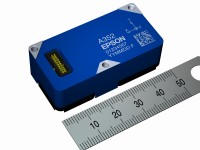 This accelerometer can be used in structure health monitoring (e.g., of buildings, roadway structures, bridges, tunnels, and steel towers), earthquake detection, environmental vibration measurement, industrial equipment monitoring, unmanned vehicles (e.g., terrestrial vehicles, undersea probes), and the measurement of the vibration and path of industrial equipment and vehicles. 
Product Specifications
| | |
| --- | --- |
| Product number | M-A352 |
| Rate range | ±15 G |
| Bias error | ±2 mG |
| Temperature characteristics | ±2 mG |
| Scale factor | ±0.06 µG/LSB |
| Linearity | 0.03 % FS |
| Noise density | 0.5 µG/√Hz, rms @0.5 Hz or more |
| Output resolution | 32 bit |
| Digital serial interfaces | SPI & UART |
| Internal compensation at factory (compensated temperature range: -30℃ to 85℃) | Bias, non-linearity, misalignment (axis to axis) |
| Output data range | Up to 1,000 Sps |
| Operating temperature range | -30°C to +85°C |
| Current consumption | 16 mA @ 3.3 V |
| Low-jitter external trigger | Up to 5 µsec |
| Shock resistance | 1,200 G @0.2ms, half-sin |
| Size | 48 x 24 x 16 mm |
| Weight | 21 g |
* These specifications are subject to change without notice.
Epson is scheduled to give a technical presentation and demonstration of this product at 2018 DGON Inertial Sensors and Systems (ISS), an international conference to be held in Braunschweig, Germany, from September 11-12.
Related Links 
Please see the link below for further details about these products. Inquiries can also be made from this website. 
URL: https://global.epson.com/products_and_drivers/sensing_system/ 
*1 Servo accelerometer: A type of high-accuracy accelerometer that is widely used in earthquake detection and to measure slight vibrations of civil engineering structures.
To receive even more information like technical data sheets, samples, EVBs or price information please contact an Ineltek office within your area or contact us at info@ineltek.com.