Epson's Industry-Standard, Fixed-Frequency, Differential Output Simple Packaged Crystal Oscillators (SPXO)
Are available in 3 Architectures: AT, AT HFF, AT+PLL
Munich, August 2, 2018 – Epson Europe Electronics GmbH ("Epson") offers a complete range of high-performance and cost-optimized differential SPXOs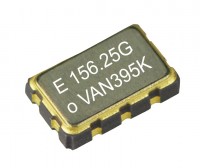 with low power consumption as low as 25 mA maximum in a variety of industry-standard small surface mount packages to match any application. The SPXOs' 3 Architectures are AT, AT HFF and AT+PLL.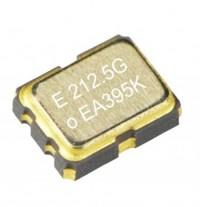 Epson uses traditional AT-cut crystals and PLLs to provide mainstream solutions that balance performance and cost. To deliver an extremely low jitter, Epson also uses High Frequency Fundamental (HFF) crystals. All Epson's timing products use only fundamental-mode crystals for superior reliability.
Epson's differential output SPXOs are available in sizes from 3.2 mm x 2.5 mm to 7.0 mm x 5.0 mm, cover temperature ranges from -40 °C to +105 °C, and use an industry-standard pin out with LV-PECL, LVDS, and HCSL output options.
Features
Low Jitter


Three package Sizes: 7.0 x 5.0 mm2, 5.0 x 3.2 mm2, 3.2 x 2.5 mm2
Extended Temperature: -40 °C to +105 °C
Tight Stability: ±20 ppm, ±25 ppm, ±30 ppm, ±50 ppm, ±100ppm
Low Power: as low as 25 mA maximum
Differential Output: LVPECL, LVDS, and HCSL
Supply Voltage: 2.5 V and 3.3 V (2.375 V – 3.6 V)
To receive even more information like technical data sheets, samples, EVBs or price information please contact an Ineltek office within your area or contact us at info@ineltek.com.