Epson's FC-12D kHz crystal unit with ultra-low profile
Epson Europe Electronics GmbH ("Epson") presents the FC-12D kHz crystal unit with ultra-low-profile at only 0.35 mm maximum height, enabling height critical applications such as smart cards to meet the ISO 7810 size standard. Epson's photolithographic processing technology enables this subminiature size (2.05 x 1.25 x 0.35 mm3) and simultaneously delivers best-in-class ESR (equivalent series resistance) of 75 kΩ max, vital for fast startup and low power.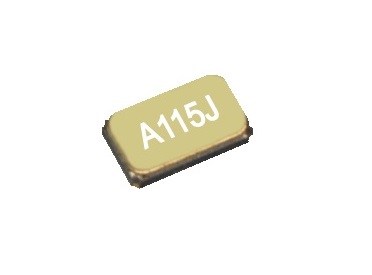 Smart cards must be low power because they operate from a small battery. For accuracy at low power, FC-12D is designed to achieve low sensitivity to load changes. In addition, smart cards are subject to bending and ESD stress. For strain resistance, Epson's FC-12D features a ceramic package and a patented 3-point crystal mount. For ESD shielding, FC-12D uses a 4-pin layout with a GND pin connected to a Faraday shield.
FC-12D is available at 32.768 kHz with frequency tolerance from ±10 ppm to ±20 ppm @ 25 °C and load capacitance from 6 pF to 15 pF.
Features
0.35-mm max height
Low ESR for fast start up and low power: 75 kΩ max
3-point mount  to resist shock and vibration
Proprietary coating reduces particle contamination 
Pad Layout: 4 pins with GND for ESD Shielding
Frequency: 32.768 kHz
Package Size: 2.05 x 1.25  x 0.35 mm3
Temperature Range: -40 °C to +85 °C
Frequency Tolerance: ±20 ppm@ 25 °C
Parabolic Coefficient: -0.04 ppm/°C2
Drive Level: 0.25 μW max.
Standard Load Capacitance: 7 pF, 9 pF, 12.5 pF
To receive even more information like technical data sheets, samples, EVBs or price information please contact an Ineltek office within your area or contact us at info@ineltek.com.