Epson to License SEGGER Microcontroller's emWin for Its S1C31D01 Series Microcontrollers
Creates easy to use environment for GUI developer of memory LCD applications
 Munich, January 4, 2018 – Seiko Epson Corporation (TSE: 6724, "Epson") and SEGGER Microcontroller GmbH & Co. KG ("SEGGER") today announced that Epson will start support and free of charge distribution of the emWin embedded GUI tool for Epson's 32-bit flash memory embedded microcontroller S1C31D01. With emWin widely considered the industry standard GUI development system, Epson will offer an easy to use environment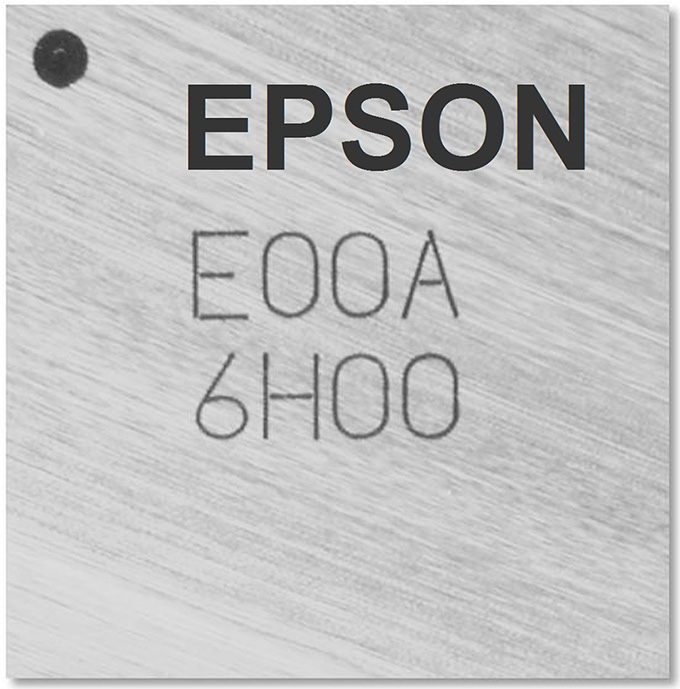 for display application developers.
Epson has licensed emWin from SEGGER and Epson distributes the library for the S1C31D01 in object code form. Customers can use this library free of charge for the S1C31D01. Epson is planning to distribute emWin library for all of ARM® Cortex®-M0+ (*1) based microcontroller with a built-in memory LCD controller (*2) in the future.
Epson's S1C31D01, an ARM® Cortex®-M0+ based microcontroller with specific support for memory LCDs, is the world's first (*3) microcontroller to have a built-in memory LCD controller and volume production was started in April 2017. The biggest features of the S1C31D01 are that the memory LCD controller and the power supply IC for it are integrated on this single-chip solution. Compared to other types of LCD panels, memory LCDs use very little power, so they are increasingly being used in battery-driven wearable products.
emWin is designed to provide an efficient, processor and display controller independent graphical user interface (GUI) for any application with a graphical display. Today's users expect high quality interfaces and emWin allows development teams to generate clean graphics for user interfaces. emWin is compatible with single-task and multitask environments with a proprietary operating system or with any commercial RTOS.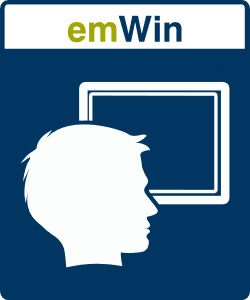 Epson is committed to helping its customers improve the performance of their products with solutions that leverage Epson's efficient, compact and precision technologies.
Features of the emWin library for Epson's S1C31D01 series microcontrollers
Any color depth
Small footprint
Any IDE and toolchain
Optional RTOS use
Flexible memory interface, graphics and fonts can be stored in any memory space
VNC Support
All standard graphics supported (BMP, GIF, PNG, JPEG)
Frame buffer management
Pre-defined standard skins
Window Manager available
Accelerated 2D primitives targeted at memory display architectures
(*1) A processor designed by U.K-based ARM Limited, the ARM® Cortex®-M0+ is ARM's most energy-efficient processor and by far the most widely used processor in the market.
(*2) A liquid crystal display that has a memory function. On ordinary LCDs even still images have to be refreshed. On memory LCDs, however, once an image is drawn on the display, it can be held there without being refreshed. This helps limit power consumption and saves battery life.
(*3) First among general-purpose microcontrollers (based on Epson research as of November 2017)
ARM and Cortex are registered trademarks of ARM Limited (or its subsidiaries) in the EU and other countries. All rights reserved.
Notes:
Please see the link below for further details.
Epson's microcontroller with memory LCD interface: http://global.epson.com/products_and_drivers/semicon/products/micro_controller/armcore/app_note.html
SEGGER's emWin: https://www.segger.com/
To receive even more information like technical data sheets, samples, EVBs or price information please contact an Ineltek office within your area or contact us at info@ineltek.com.