EPSON – New dedicated Digital Multimeter MCUs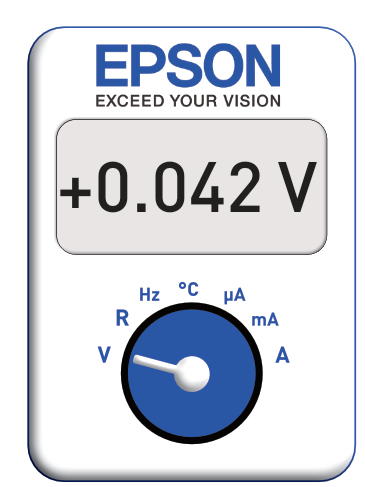 EPSON's new 16-bit MCUs S1C17M02 and S1C17M03 are specifically targeting digital multi meters (DMM) and applications with similar measurement tasks. Therefore, EPSON has focused the development of this MCU entirely on the integration of optimal features and peripherals for such requirements.With the integrated Flash ROM, the EPSON MCU offers the greatest possible flexibility in terms of firmware. In addition, the MCU has a sufficiently large EEPROM.The integrated LCD driver eliminates the need for external components to drive a display and simplifies the design significantly.
DMM Analog Frontend functionality and accuracy can be already evaluated by an evaluation board. A first overview about the evaluation board and its functionality can be seen on following YouTube Video:
Power consumption has also been optimized, based on Epson's Low Power Analog IP. Long battery life in applications is guaranteed – Who wants to change the batteries on the multi meter often? To realize the optimal solution multiple power down modes are available for software design.
---
DMM Analog Frontend
However, the heart of the EPSON DMM MCU is the DMM Analog front end. Besides the 16-bit ∆∑ ADC, it includes measurement functions for:
---
DC/AC voltages
DC/AC current
Resistance
Line check (open/shorted).
Capacitor, diode, frequency
Temperature
In addition, a dedicated hardware peripheral for averaging with integrated root-mean-square (RMS) calculation helps to realizes full featured DMM devices with fast measurements and smooth display experience.
---
Other functions:
Integrated digital filter
Peak hold function
RMS conversion (square, average absolute value)
Contact us for more information about the digital multimeter MCU S1C17M02 and S1C17M03 from EPSON.
---