The Platform Security Architecture (PSA) is a holistic set of threat models, security analysis, hardware and firmware architecture specifications, and an open source firmware reference implementation. The PSA is a contribution from Arm® to the entire IoT ecosystem, offering common ground rules and a more economical approach to building more secure devices.
Nuvoton has developed the Nuvoton Secure Microcontroller Platform (NuSMP) to support Arm® PSA. The NuSMP is a range of hardware and software mixture technologies for security requirements of general purpose and secure IoT microcontrollers. With NuSMP, developers can easily achieve the secure services with the M2351 series in coverage of: Trusted Boot (Root of Trust), Secure OTA (Over-The-Air) firmware update (including secure software download), Power Management APIs for non-secure world and PC side crypto related development software tool.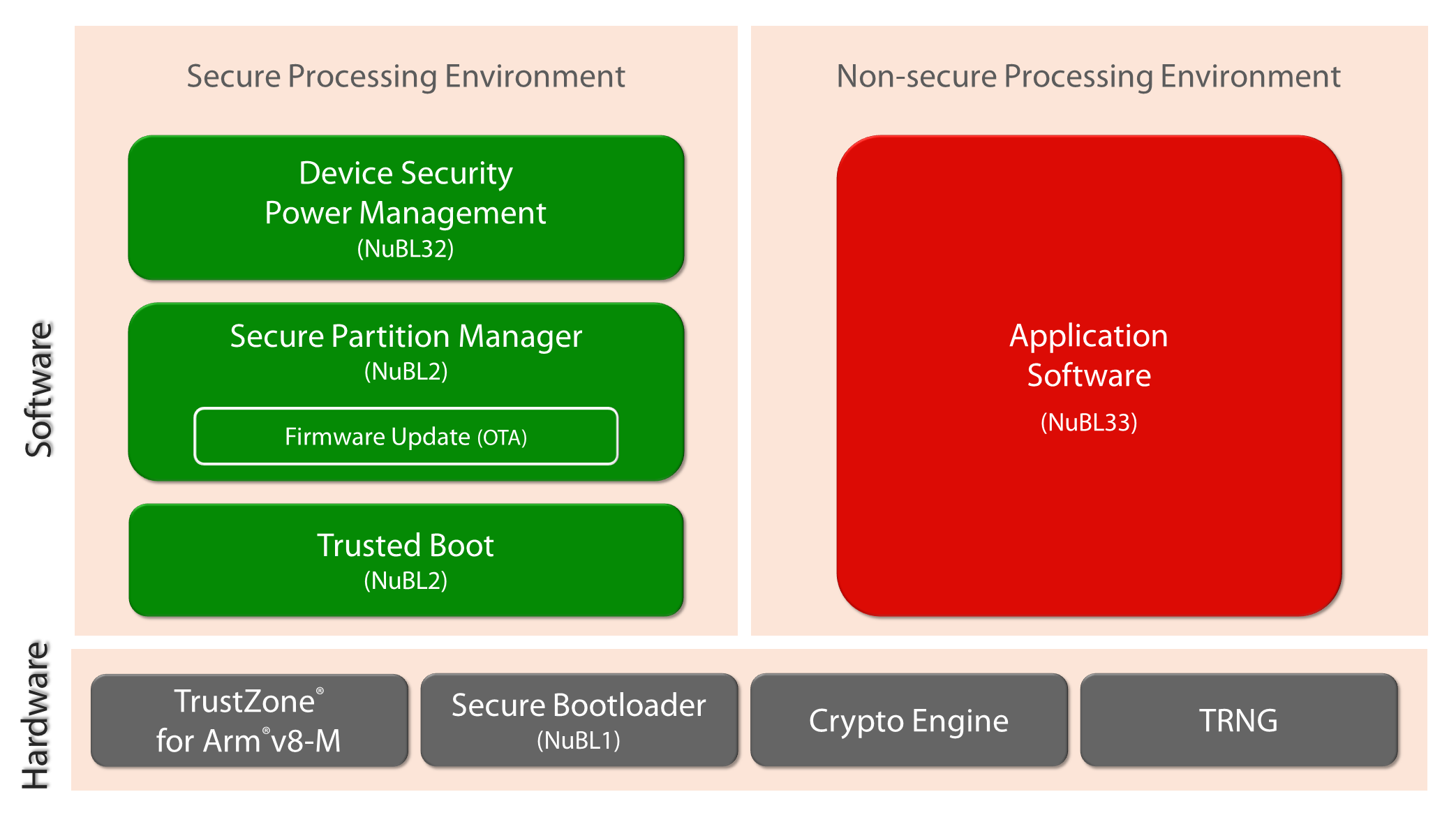 The entire offering suite is constructed in compliance of Chain of Trust (CoT) with several secure booting layers named NuMicro® Boot Loader 1 (NuBL1, hardware level), Boot Loader 2 (NuBL2 first software level including trust boot code and memory partition manager with OTA update feature), Boot Loader 32 (NuBL32, for Secure World), and Boot Loader 33 (NuBL33, for Non-Secure World). With the CoT guarantee, all services and software tool can support most security requirements for MCU applications.