DAPU Telecom – Precision Timing for communications
---

DAPU Telecom was founded in 2005 and offers a wide range of components for telecommunications. Very stable and accurate oscillators and clock generators of different technologies, components like PLLs or clock buffers, ICs for IEEE1855/PTP as well as RF components like circulators or isolators for the expansion of the new mobile radio technologies.
Portfolio of DAPU Telecom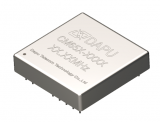 The innovation, quality and focus are reflected in its success in 5G base station Market, DAPU is a qualified supplier for top telecom customers. With us as a partner, DAPU Telecom now extends its offering to the innovative developments of its European customers.
Parameters such as
Accuracies up to +/-1.5 µs @24h
Extremely low phase noise up to -140 dBc/Hz (100 Hz) / -155 dBc/Hz (1 kHz)
achieved. In addition to these for Stratum 1 classified applications, OCXOs are also available for Stratum 2 and 3E classifications too.
Interesting Si based oscillators are offered for applications that require low jitter at frequencies between 10 kHz and 350 MHz, small sized OCXO (O11 Series: SMD 9x4x6.5 mm³ / O79 Series: SMD 9.7×7.5×3.9 mm³), high stability TCXO with ultra wide temperature range (+/-0.05 ppm @ -40°C to +105°C) and standard oscillators.
Clock buffers with up to 10 outputs for LVDS, LVCMOS, LVP, ECL, HCSL are available up to frequencies of 3 GHz.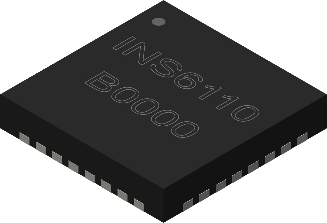 Various ICs are available for the synchronization according to IEEE 1588v2/PTP requirements. Additionally, PHY-ICs for standard 10/100 Mbit data rates as well as 1 Gbit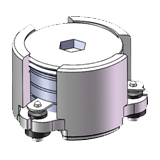 are available.
The product group of circulators and isolators for RF designs already includes over 500 different models in 45 different packages. SMD products are available for high-power (30 W, 150 W peak; d=7 mm) as well as low-power applications (4 mm x 4 mm) in series production.
Applications
Everywhere, precise oscillators and components for clock distribution are needed, including modern router technology, base stations for mobile communications and computing or network technology for data centers.
But also for intelligent networks that are driving society forward (networks for energy distribution for electro mobility, general power supply; communication networks in IoT or the transport sector) are not imaginable without these components.
Contact us, we will be happy to provide you with expert support in selecting the right timing solution for your next development!