Holtek – BP66FW1242 WPC Qi-certified, wireless charging Sub-5W-MCU
Holtek releases the BP66FW1242 – a new MCU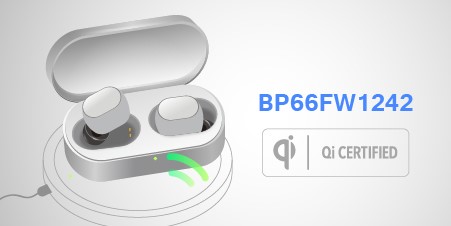 for the receiver side of WPC Qi certified wireless charging applications in the range below 5W charging power. It operates with a Qi-compliant communication protocol and integrates a linear charger for the products batterie. Together with other rich peripheral resources, the BP66FW1242 provides wireless charging RX, lithium battery charge and discharge management and product system control functions. By this the IC is well suited for small, lithium battery powered products with wireless charging path.
The BP66FW1242 is an 8-bit high-performance RISC architecture microcontroller with flash memory. It integrates a 4K×16 flash program memory, a 256×8 RAM and a 128×8 EEPROM for storing non-volatile data such as serial numbers, calibration data, etc.
---
System Functions
Zu den analogen Funktionen gehört ein mehrkanaliger 12-Bit-A/D-Wandler. Mehrere und sehr flexible Timer-Module bieten Timing-, Impulsgenerierungs- und PWM-Ausgangsfunktionen.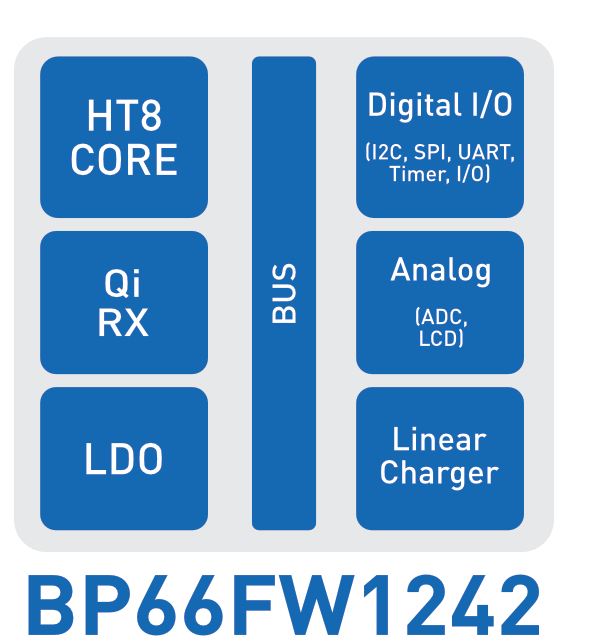 Analogue functions include a multi-channel 12-bit A/D converter. Multiple and very flexible timer modules provide timing, pulse generation and PWM output functions. It offers communication via fully integrated SPI, I2C and UART interfaces, three common standards that enable designers to communicate with external hardware easily. Protection features such as an internal watchdog timer, low-voltage reset and low-voltage detector, combined with excellent noise immunity and ESD protection, ensure reliable operation even in challenging electrical environments.
A wide range of external and internal low and high oscillator functions are available, including fully integrated system oscillators that require no external components for their implementation. The ability to dynamically switch between different operating modes with different clock sources gives the user the ability to optimize microcontroller operation and minimize power consumption.
---
Functions for Qi compliant RX and charge your products own Li-Po secondary cell
An integrated linear charger with max. 1A output, an OTD circuit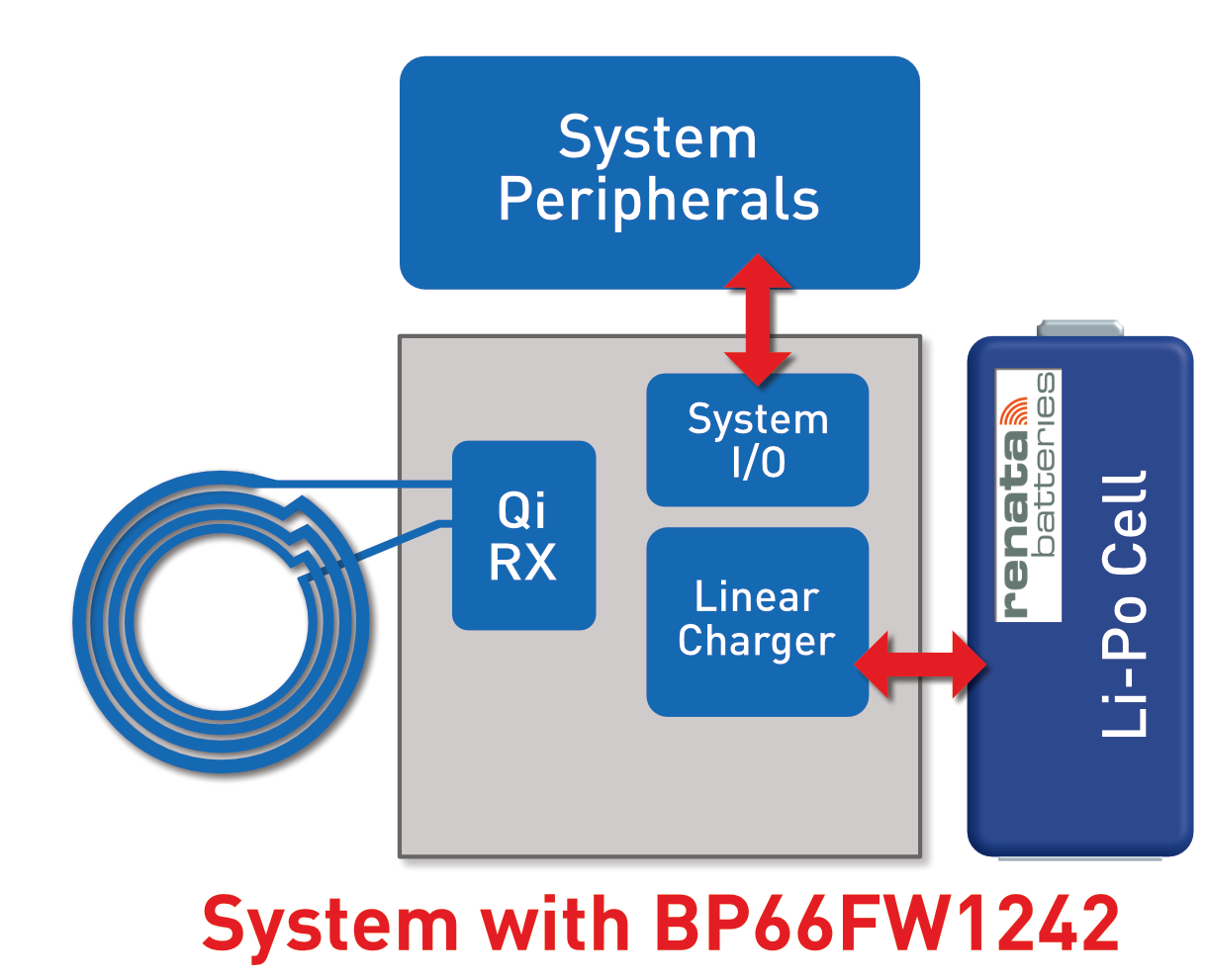 and an ADC reference voltage of 2V/3V/4V±1 % are provided for charging and discharging lithium batteries as well as for temperature management. Internally, there is a full bridge rectifier, R and C modulation circuits and a Qi protocol library, all compliant with WPC Qi V1.2.4 certification. By integrating the external detection circuits, more than 10 external components can be saved.
---
General Functions
The device comes in a small 32-pin QFN package (4mm×4mm), which enables PCB area reduction and simplification of PCB layout and architectural design.
The integration of flexible I/O programming functions, time-base functions and many other features ensure that the device can be perfectly used in products that need to be wirelessly charged. A full overview give the product page.
---
Contact us on your wireless power supply needs directly by clicking here or by filling out the form below